Photo :: Wayne Pearson
Hot pink faux furs, colourful European sneakers, shaggy platform wedges, crisp tees, powerful detailed blazers and feminine dresses — you can see why we fell head-over-heels for Ecru on King William Road.
Headed up by fashion guru Jayne Grose, Ecru Boutique fills a gap in the Adelaide market for fabulous labels at a great price.
Photo :: Wayne Pearson
"After many years in the beauty industry, I retired at 41 — but then I got bored," laughs Jayne. "So, I started Designer Exchange in Stepney selling a mix of preloved and new high-end clothes — and within 12 months I'd opened my second store on King William Road. When the road went through a big redevelopment in 2019, I decided it was my time to rebrand and start something exciting and new."
Bringing colour, playfulness and unique fashion labels to the strip, Jayne relocated into a prime position and flung open the doors to Ecru in October 2019.
With her amazing eye for fashion, she sources fun and eclectic labels from Australia and all over the world. You'll find great Aussie brands like bespoke leather specialists Raw By Raw, colourful and unique prints from The Others, Wild Horses and more. Plus European labels that are exclusive to Ecru like Mos Mosh, Pom Amsterdam, Inuikii, Paper London and Aldo Martins. And we can't get enough of Woden — an eco-friendly, colourful, Scandi shoe brand.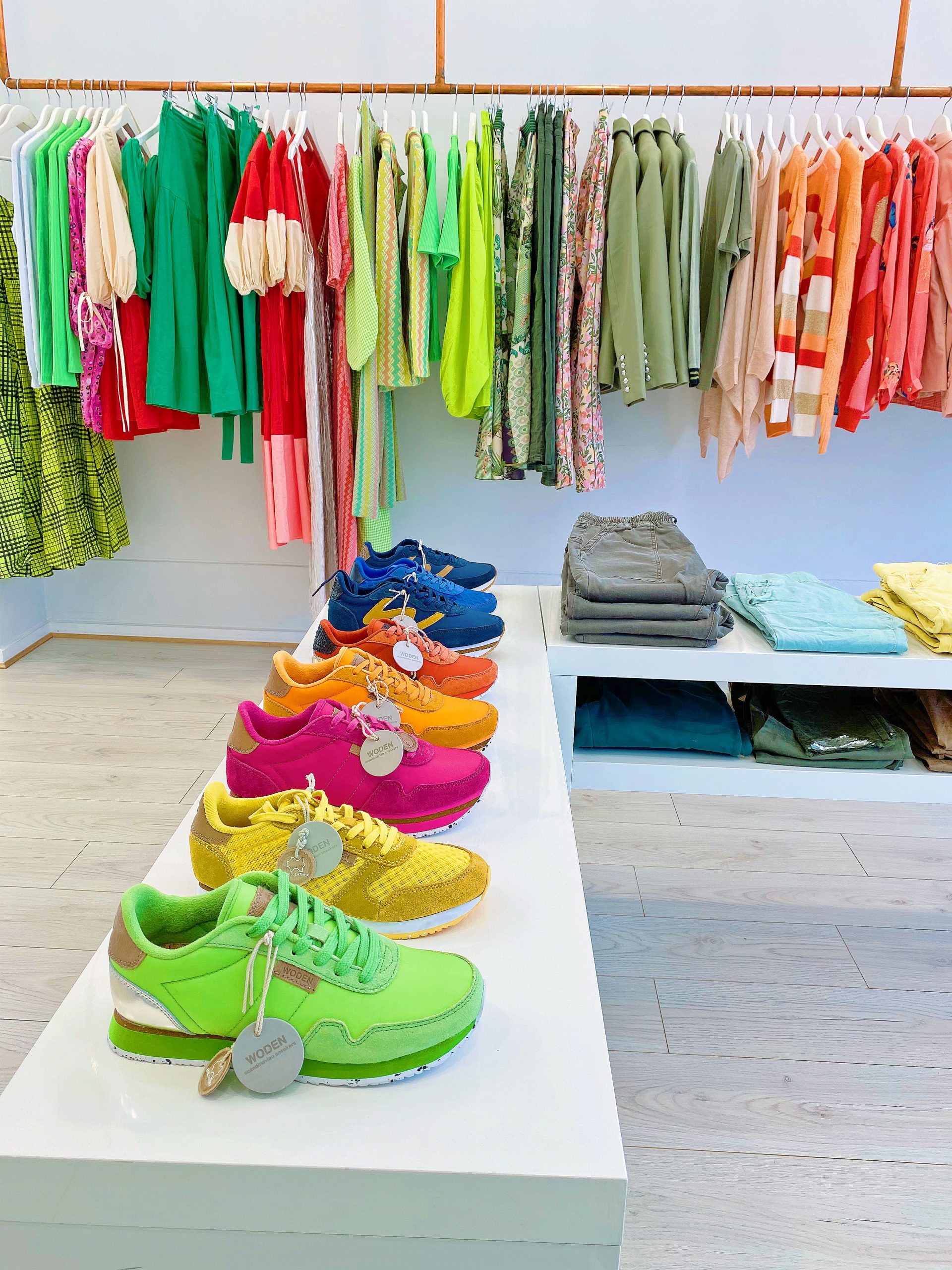 Ecru's customers span three generations. "We have so much variety that we get teenagers coming in to find fun casual pieces, their mums looking for a statement outfit, and women in their golden years trying on outfits, looking fabulous!"
Who doesn't look fab in a neon green faux fur? From the outside in, Ecru is bright and colourful full of bits and pieces for the relaxed yet edgy woman. Their customers are like friends and there's no pushiness when it comes to shopping.
"We just want to help people find something that makes them happy and feel like they can take on the world.I'm constantly having a laugh with my customers and reminding them that it doesn't matter what size you are, it's how you wear it."
Jayne takes women out of their comfort zone and shows them how amazing they can feel when they wear a dash of colour. "If you've got confidence you can wear anything in the world," smiles Jayne.
Hayley xx