Just when I thought I couldn't love Adelaide anymore, Eos by SkyCity happened — a magnificent and personalised luxury hotel on the riverbank, in the heart of our wonderful city. 
Eos is unlike anything else in South Australia, it really is extraordinary. From the moment you roll up in your car, you'll feel like a massive deal as the concierge team can't do enough to help you. After check-in and flipping your hair over your shoulder like a supermodel (because that's how you'll feel), you're whisked away through the amazing architecturally designed building, where you'll spot thousands of South Australian art gracing the walls.
All the rooms are all to-die-for, but my personal favourite is the Radiance Riverview Suites. North-facing with space for days, you'll get out of this world views of the Torrens with its floor to ceiling windows, spacious bathrooms, separate living area and state-of-the-art technology. They even have keyless entry, so you can enter your room via an app on your phone. Not to mention ordering your in-room dining via your own iPad. And while you're on the iPad, why not check out their pillow menu. Yes, they even have a pillow menu… because like I said, you are now living like the rich and famous. I told you it was luxurious!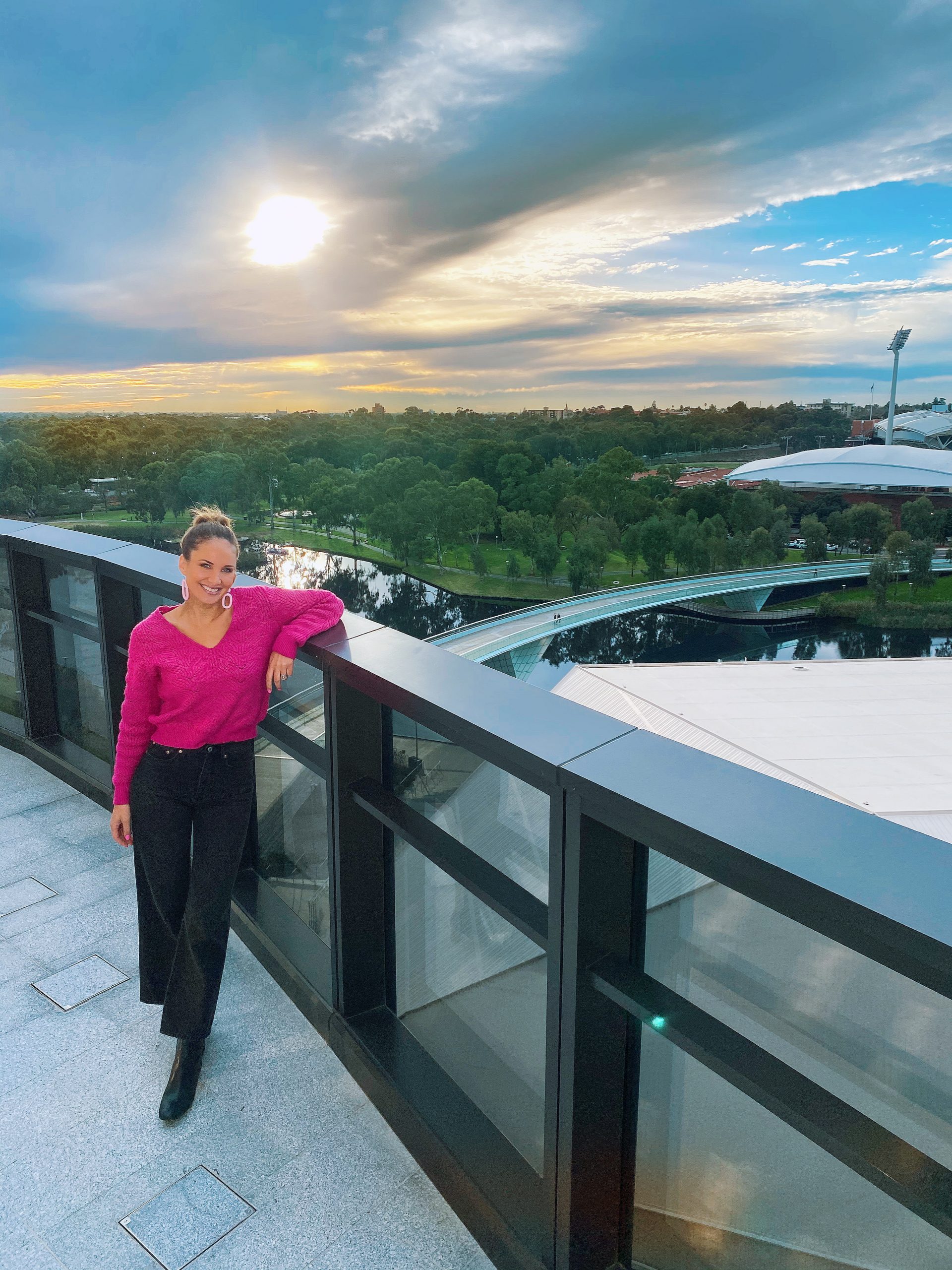 The thing that puts Eos by SkyCity on a whole new playing field, apart from their restaurants, opulent suites and day spa, is their signature experiences that make you really feel like a goddess. Have you ever ordered a Bath Butler? What about your own personal Encore Mixologist to mix up your fave cocktail in front of you? You can have your hair and makeup stylist come to your room, or even a personal trainer if you feel like working on your peach bum. 
Even the dining is next-level. Sol Bar and Restaurant serves up an outstanding brekky menu just for guests of Eos so you can indulge in a South Australian-inspired menu for brekky, lunch or dinner and even enjoy a cocktail (or several) at sunset.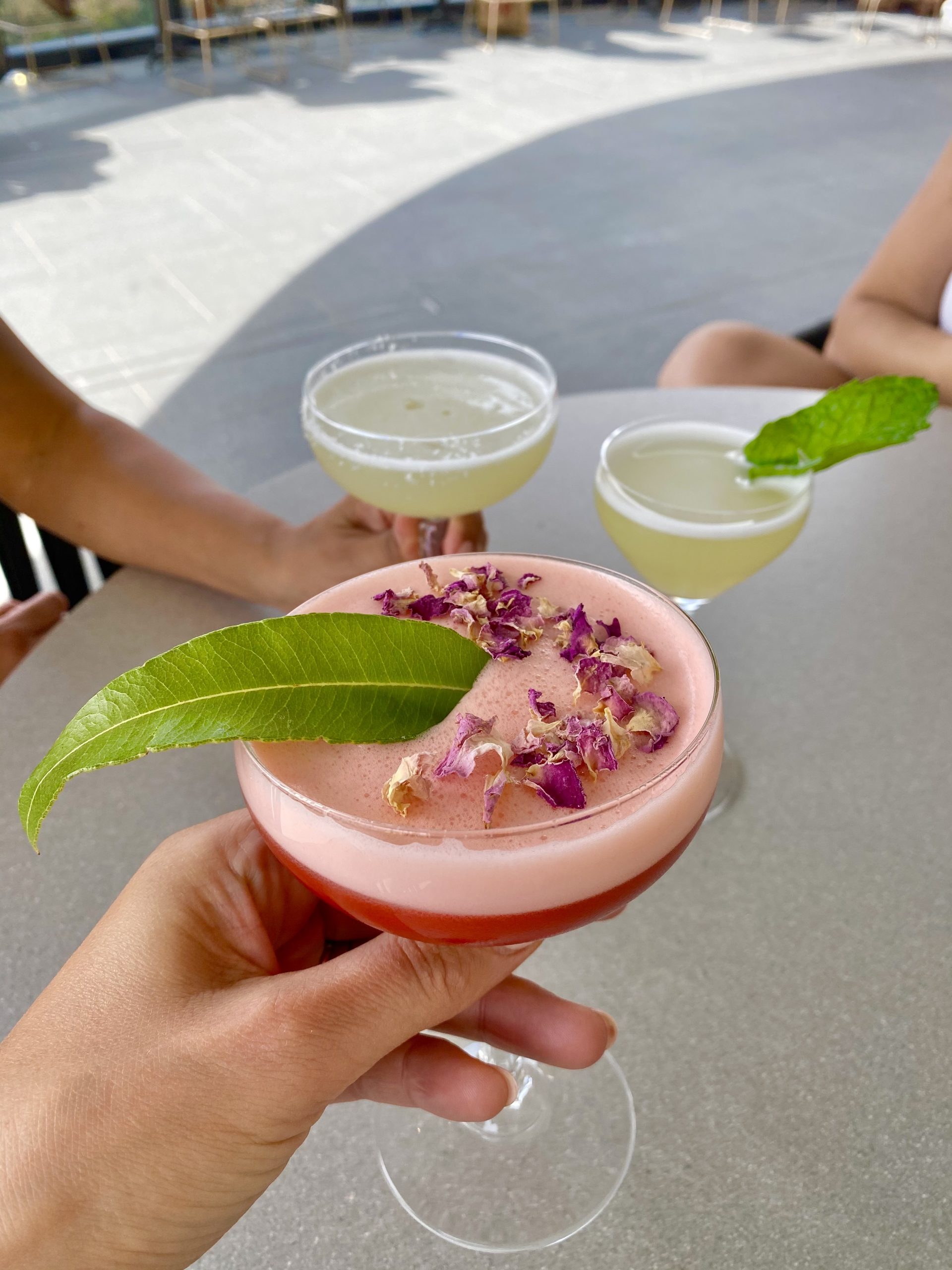 Oh, we just are so lucky that this dreamy hotel is here in the best state in the country, Adelaide! So, whether you're after a girls' weekend away, or a romantic rendezvous, experience the extraordinary and book a night or two at Eos by SkyCity. 
Now back to reality. 🙁
Hayley xx