Our hearts' skipped a beat when we drove into this magnificent cellar door in the heart of the Barossa. Where do I begin at telling you just how incredibly amazing this place is?
It's not just about what Hart Of The Barossa offers as a cellar door, but about the feeling you get when you step inside this magical old-timey venue and meet owners Michael and Alisa Hart.
Michael and Alisa have followed the footsteps of prior generations, making wine in 2008 and purchasing the oldest Certified Organic vineyard in the Barossa Valley in 2009.  They produce bold and authentic wine from the purest grapes in the Barossa. And of course, they share the love and offer wine tastings in their 1900s style cellar door. The rustic tasting shed, which used to be a horse stable and blacksmith shop back in the day has been tastefully styled and designed with family memorabilia and artefacts from the Barossa. Here, you can try some of their amazing organic wine range and either kick back inside by the fire, or mosey on outside and chill overlooking their gorgeous vines. And you might even make some new friends in their wine dogs,  Buddy and Bea!
You can check out and order their divine wines on their website here.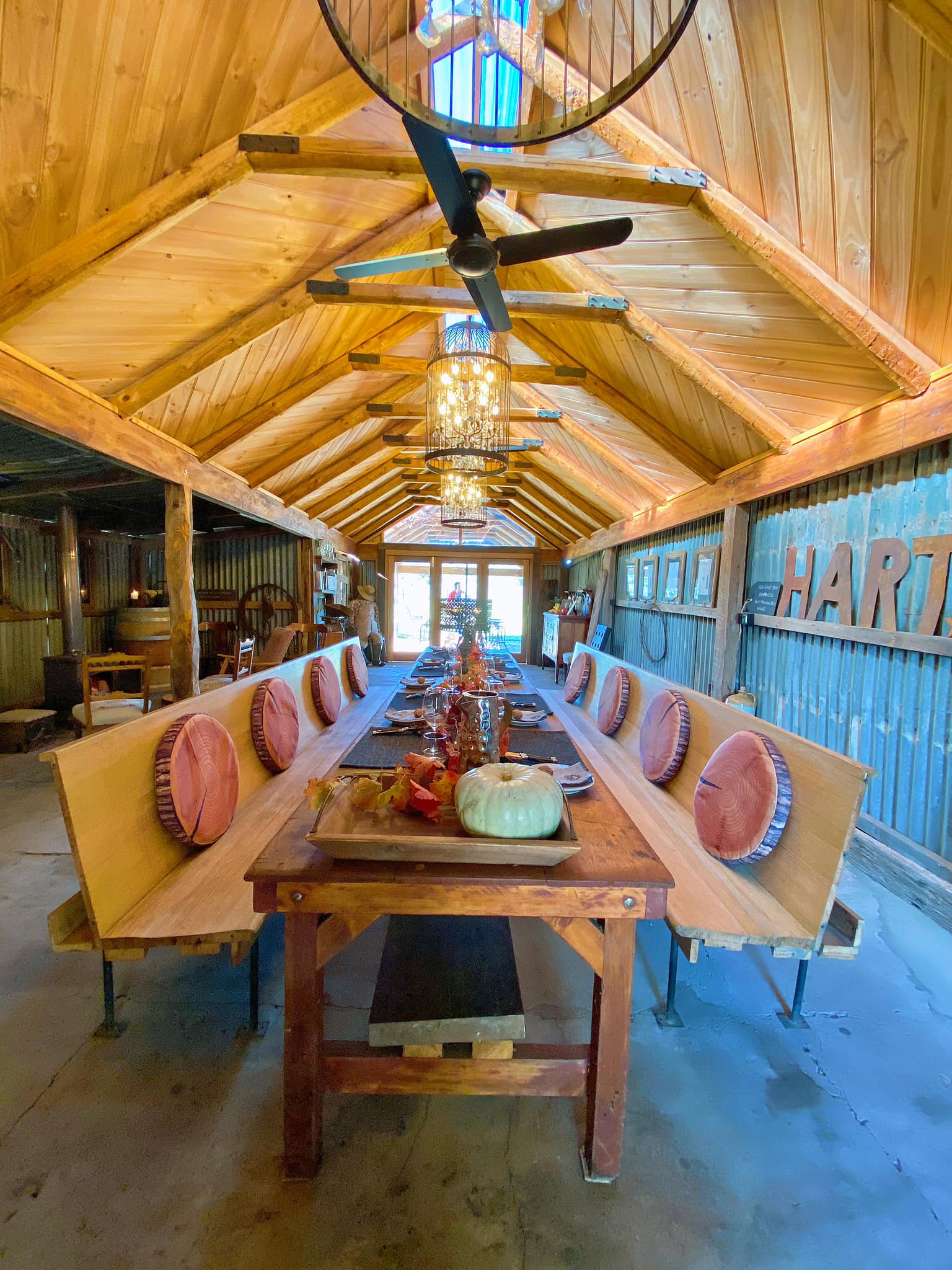 But there's more to Hart than just their fantastic wines…
The setting is so perfect that they now offer specially catered long lunches on the second Friday of every month. You can dine with 10-14 of your nearest and dearest on some of the best local produce in a 5 course degustation lunch, cooked by well renowned chef and owner of Musque Food and Wine, Stuart Oldfield.
What's on the menu? Who knows? Chef Stuart says the menu depends completely on what's growing and plentiful at the time and that changes with every long lunch. It could be seared tuna fillet with micro herbs, pan seared duck on a bed of sweet potato, homemade gnocci with roasted cauliflower or maybe perfectly cooked wagyu beef. Whatever you end up being served, the experience will always end with a dessert. And the wine will flow throughout the day, including rare back vintage and museum wines.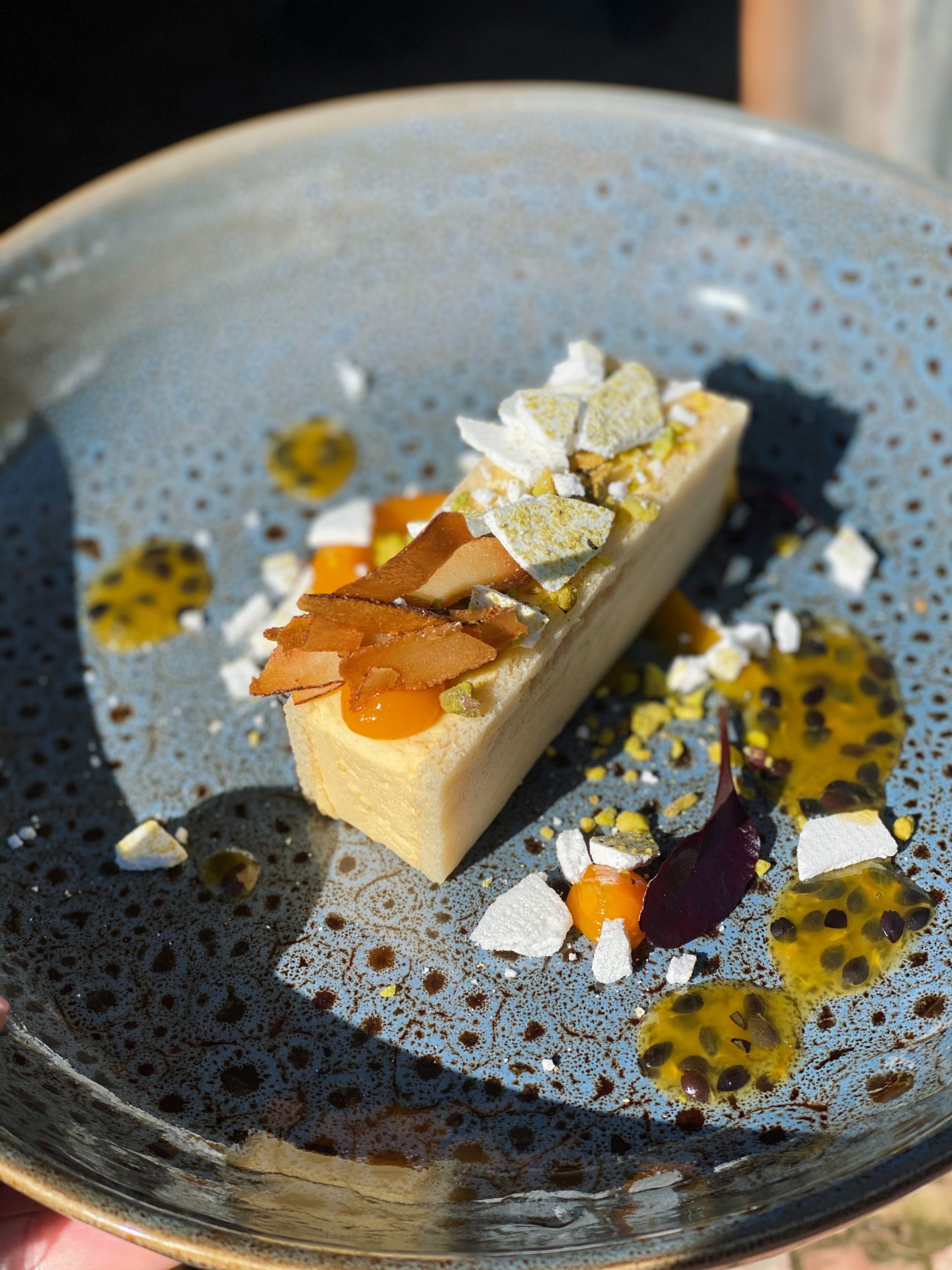 We fell deep in love with this wonderful gem and have already planned our our next long lunch and Christmas party will be in the heart of the Barossa, here, at Hart.
Hayley x