Visitors are flocking from all over the country to Magill Road. Why? Because it's fast becoming one of the best shopping strips in Australia. People come for the dining, the culture, the lifestyle, the entertainment and, of course, the shopping! You could spend an entire weekend there and still only just scratch the surface. 
So, let's break it down… 
Magill Road's dining
The fridges are cold and the ovens are hot! Magill Road is a full sensory experience when it comes to sniffing out great places to eat. Cafés like Fine and Fettle, Inside Morocco, Wholly Belly and Nourish'd Kitchen all serve up the freshest food and drinks and, of course, great coffee.
And exciting news for the whole eastside community, with SAHA opening its doors on Magill Road, Maylands, after a devastating fire at their Beulah Park café in late 2019.
Rich in family-owned Adelaide institutions, the area has become a multi-generational hub. I mean, are you a true South Aussie if your parents haven't taken you out for a special Italian dinner at Ambrosini's, on Magill Road? 
Magill Road's homewares 
Need to fulfil your saucy homeware desires? Pop over to this little hub in Maylands and peruse boutique shops offering everything we love, from stunning wall art and funky kitchen utensils to outdoor pots and plants, unique furniture and cushions for days. 
There's plenty of quirky pieces, all your classic monochrome furniture, vintage decor and colourful bits and bobs — there's something for everyone!
Hot tip: Do what I do with my besties and create a self-guided tour through these beauties… Twopairs, Flourish on Magill, The Source, Asser & Co, Outside Square, 1K Chairs, Abbode Interior Products, Aura Objects and Botanica Boutique. 
The out of the ordinary 
Magill Road got a little bit cooler the second Wolfie's opened its big yellow doors. With over 3,000 records, vintage turn tables and pre-loved fashion for sale, it's the perfect place to chill and relax with a coffee in hand and feel like you're world's away. Just a hop, skip and a jump away is Everflowers Collective, selling beautiful fresh and dried flowers, as well as plants and garden accessories. Just ask owner Sarom — she's a whizz when it comes to gardens. Across the road, you're in art-lover's heaven at Some Days Are Diamonds. With Bromleys lining the walls, as well as their own art collection and custom made furniture designs, it's a great place to pop in and get a statement piece for your home or office.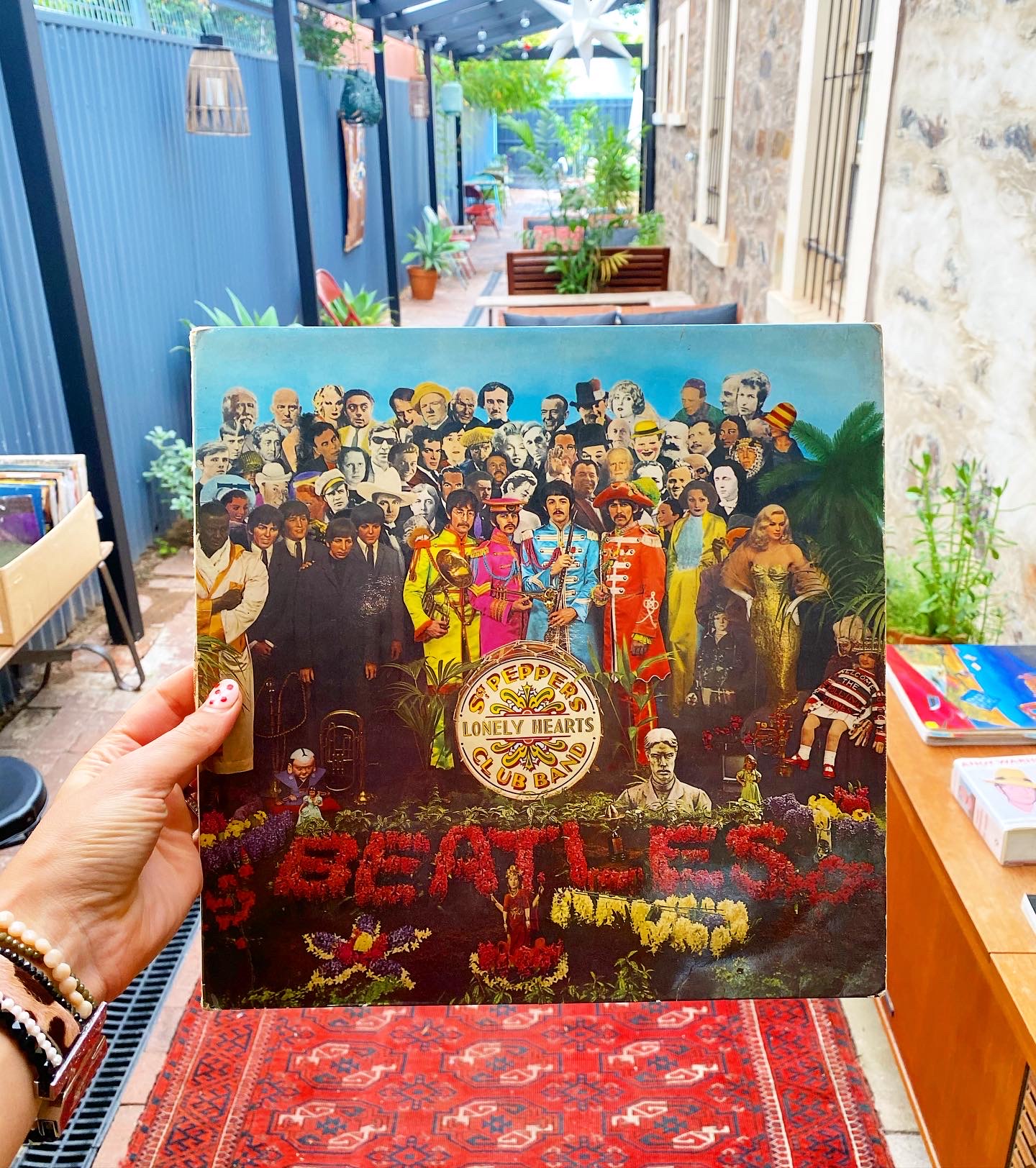 Feel free to steal our Magill Road itinerary… or even better, make your own and share it with us! For a full list of shops and the haps on this awesome strip, jump over here.
Hayley xx