By Carrie Raymond
Attention coffee and dog lovers!
If those two words in the same sentence (coffee and dog), make your heart sing like mine, then this is the place for you.
Hark Coffee Roasters on Duthy Street Malvern is a must for so many reasons. Whether you're a local, or just someone that appreciates a REALLY good coffee, once you've been here, you're guaranteed to return — and the constant flow of regulars is a testament to this.
Image credit: Hark
The service at Hark is outstanding. If you're a regular, you'll be remembered and probably greeted by name. If you're a coffee buff, you must let them know! They're more than happy to chin-wag over blends and flavours, and then recommend a coffee style for your taste. It's a very personal experience… or not,  if you just want to 'caffeinate and run'. That's okay too!
So let's talk about the coffee…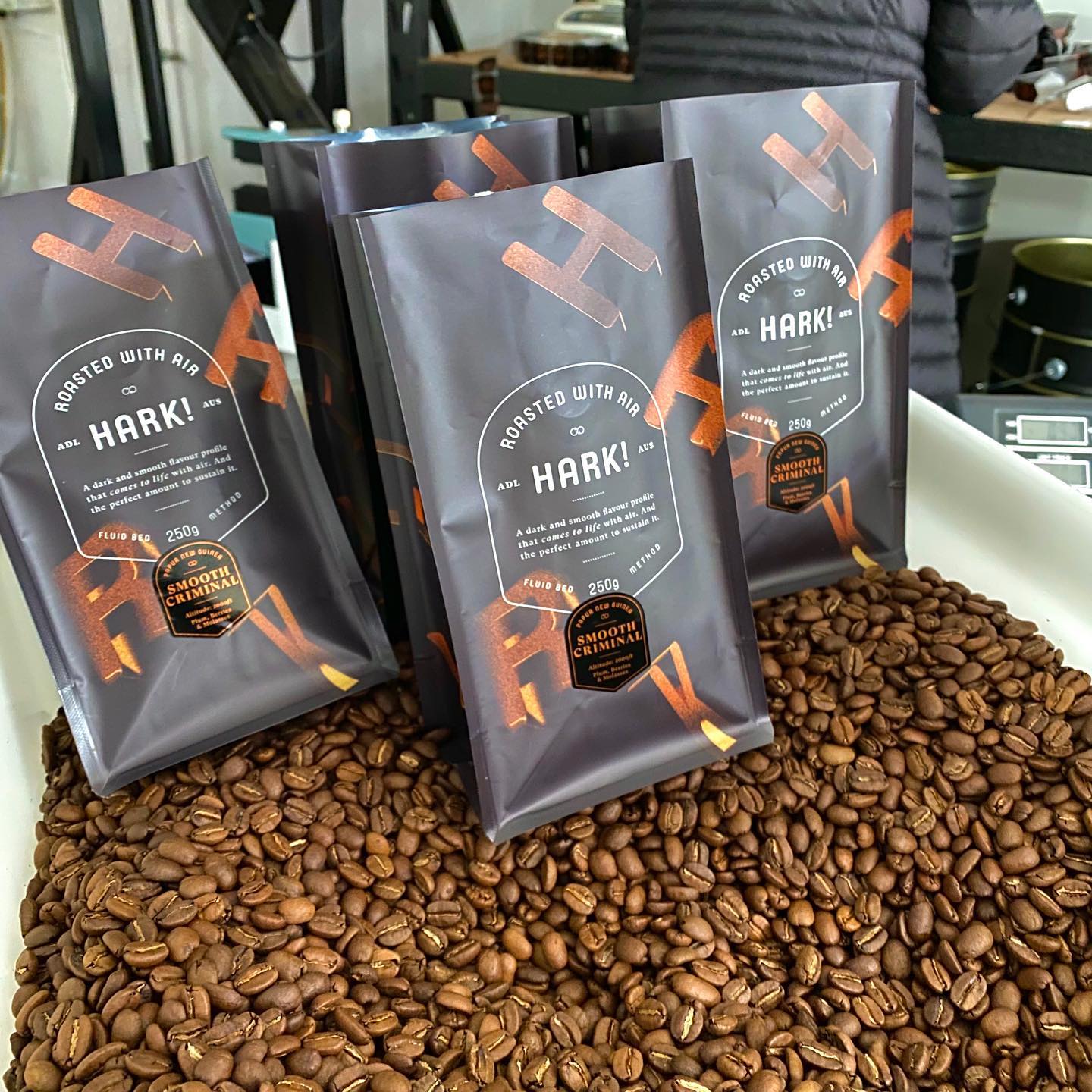 Image credit: Hark
These guys are the real deal. They roast their own beans on site and their rather cumbersome roasting machine sits proudly amongst the indoor seating area which adds to the vibe and authenticity of the place. It's quite a talking point and the staff are always happy to have a chat about it and explain how it works. I'd sort of compare it to proud parents talking about their baby. You get the gist..?
Speaking of children… one of the highlights of Hark for me is the owner Sam's giant groodle, Pilot.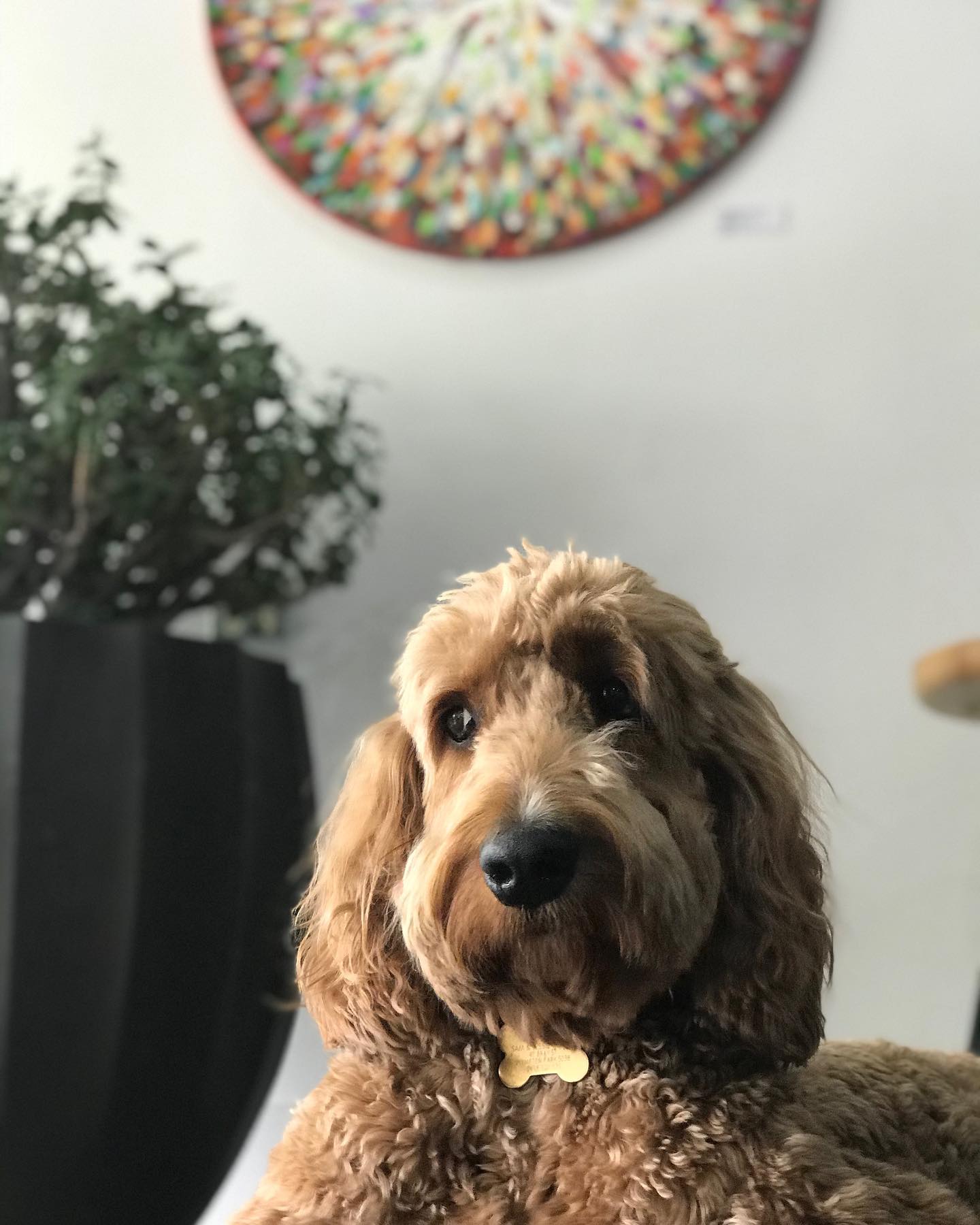 Image credit: Hark
And when I say giant, I'm not exaggerating. He is the size of a small horse and sort of looks like the dog version of Owen Wilson (think shaggy fringe and endearingly docile). He is the most gentle, friendly, well-behaved dog you will ever meet. He goes between being the Maître D (greeting new arrivals both human and K9) and then making his way around the cafe lapping up all the attention he is showered with. He knows not to wander off, go near the road or try to scab your food. I've never had a dog that behaves like this so it always blows my mind! Come to think of it, he is better behaved than my six and eight year old children! Pilot is definitely the cafe's mascot and he is always the first thing I look for when I arrive.
Image credit: Hark
Hark offers a small but quality menu of savoury food (think BLT Bagels) and sweet treats (the Portuguese tarts and brownies are a must), as well as some delicious smoothies and other drink options. They also sell their coffee beans so you can enjoy them at home.
Image credit: @jemlang
If you like the idea of a cafe where you can get a dog fix (or bring your own dog without getting sideways looks), and leave feeling completely satisfied and caffeinated with a PROPER coffee — add Hark to your list. And give Pilot a big old smooch for me.
Carrie xx
You'll find Hark Coffee Roasters at 65 Duthy Street in Unley