By Jess from Dressed in Copper
15 of the best coffee spots in the 'burbs
1. C.R.E.A.M
CREAM, short for Coffee Rules Everything Around Me, is my favourite cafe in the seaside burbs of Brighton. It's a blink and you'll miss it joint, dishing out the best in all-day-breakfasts and some of the best fried chicken to grace your lips (and hips). The crew at C.R.E.A.M also know how to make a mean brew, with their main barista Joshua Rivers recently taking out the title of SA & WA 'Latte Art Champion' for 2016. In terms of beans you can expect to see Five Senses Coffee run through the machines, so you know you're up for a good cup every time.
You can find C.R.E.A.M at 4/49 Jetty Road, Brighton
Karma and Crow
Pancake lovers, coffee enthusiasts and indoor plant obsessives beware: you are going to have a SERIOUS love affair with Karma and Crow. This cafe is hidden away in a industrial space, serving the best in brunches, juices and coffees (of course). Their menu options are inventive and the staff are good fun- this place also attracts some cute furry friends which makes me all kinds of happy. Elementary Coffee is on their machines which pretty much guarantees you the perfect cup.
You can find Karma and Crow at 251 Richmond Road, Richmond
Miss 5048
A cheeky play on words, Miss 5048 is tucked away off of Brighton Road in Hove. This small and cozy café makes a great latte using Carnevale Coffee Roasters beans, meaning you'll always get a good coffee. In terms of food to go with your brews you can find a small selection of brekky options, as well as sweet treats and healthy ice-blocks by Sunshine Iceblocks- perfect for the big and little kids!
You can find Miss 5048 at 1/347 Brighton Road, Hove.
Maxwells Grocery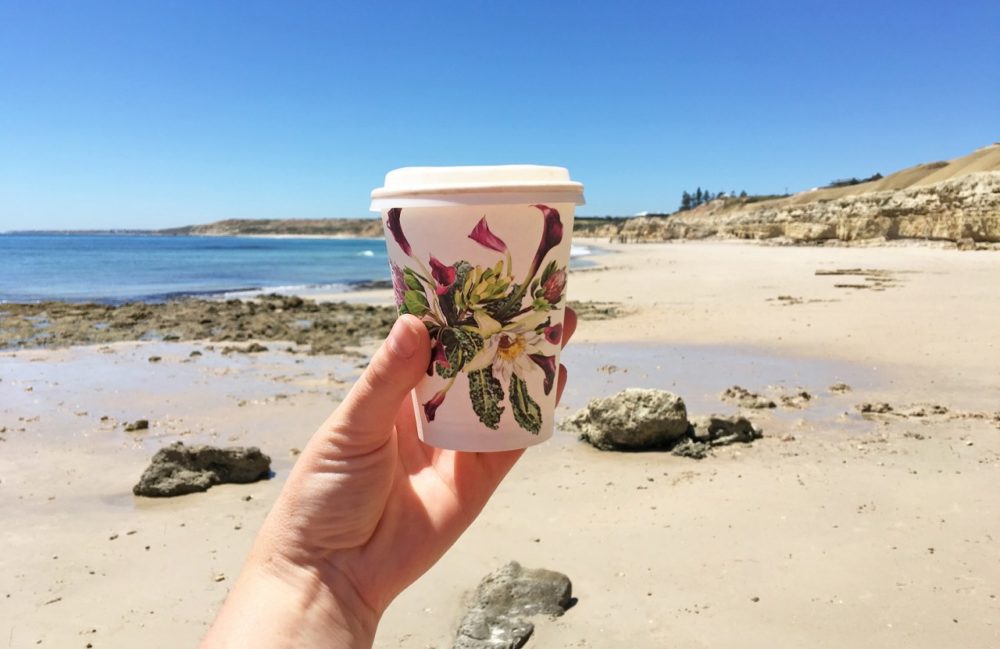 If organic food, to-die-for burgers and locally roasted coffee beans are your thing, then you're going to no doubt join the Maxwells fan club. This little café come produce shop is in the heart of bustling Aldinga, and is a one-stop-shop for everything including meats, cheeses, handcrafted teas and gluten free treats. They use Villere Coffee on their machines and the girls dish out a strong latte. If you're after something different, try their Tumeric Latte- I'm obsessed.
You can find Maxwells Grocery at 11 Old Coach Road, Aldinga.
Hibernia Café
In the hustle and bustle of Magill, Hibernia Café is a space that you just never want to leave. There's high ceilings, plants galore and plenty of ply. If you're up for food then you are in for a treat- their toasted spiced honey bread with preserves is a winner, as well as many other things on the menu. In terms of coffee their latte's tick all the boxes, as do their dirty chai's if you want something a little naughty.
You can find Hibernia Café at 609 Magill Road, Magill
The Seller Door
New to Jetty Road, Brighton, The Sellar Door is your the new hub for healthy eats (raw cakes, bliss balls and smoothies), platter essentials (I'm talking cheese and all the good stuff), locally sourced goods and of course- coffee. Both the coffee and food are available for dine in or takeaway- they have you well and truly covered.
You can find The Seller Door at 73 Jetty Road, Brighton
Viscous Coffee
Photo credit- Viscous facebook
True coffee enthusiasts add this to your list- it's hard to find someone as dedicated to coffee as Steve from Viscous. This hideaway in Christies Beach has limited seating, but brews are best enjoyed in a takeaway cup on the gorgeous beach front only a short stroll away. Other than making a mean latte, Steve whips up an intense 'Adelaide Ass-kicker'. Not for the faint hearted (literally) and guaranteed to get you through a night shift- and maybe even the following morning.
You can find Viscous Coffee at 27A Beach Road, Christies Beach
Carnevale Coffee Roasters
Coffee roasted on site, all day breakfasts and super friendly staff- Carnevale is worth partying for. These guys have been in the roasting game for a while now and have it down to a fine art. Each week you'll find different blends going through the machine, each tasting as smooth as the next. The owners of Carnevale are that obsessed with coffee that they also have their own organic coffee scrub range- Coffee Organics- so you can rub that coffee goodness all over you!
You can find Carnevale Coffee Roasters at 114 East Avenue, Clarence Park
B3 Coffee
This place has become one of Blackwood's coffee hotspots in recent weeks and there's no questioning why. B3 is a cozy cafe and coffee roaster in one, dishing out a small selection of sweet treats with their long list of brews. They make everything from a mean piccolo to chai, as well as pourovers and cold drip. The interior is small and sometimes the wait can be long, but it's worth it. Oh and one bonus? Their beans are available to purchase- happy days indeed.
You can find B3 Coffee at 2/231 Main Road, Blackwood
Local Crowd
The Stranded Store disappeared off the radar a while ago (sad times) but was replaced by a charming new replacement- HELLO Local Crowd! The food is good, the staff are very smiley and the coffee is impressive. They make a mean latte and some damn good brunches- making it the perfect place for a long lunch or solo coffee mission.
You can find Local Crowd at 14 The Strand, Colonel Light Gardens
303 by the Sea
Located a stone throw away from the square, 303 By The Sea is a charming little café serving delicious breakfasts and brunch, as well as a selection of options for lunch. This gem suits its surroundings of Henley Beach perfectly- think a bright blue door, high ceilings, white walls, timber features and huge glass windows. Health conscious folk will be pleased to see organic coffee on hand- for those who like tea you're also well looked after with Hygge Organic Tea being at the ready too.
You can find 303 by the Sea at 303 Seaview Road, Henley Beach
Coffee Institute
For us Southerners this place was quite the drive, but well and truly worth it. The Coffee Institute is all about a good brew (hence the name). It's a cute little café, covered in splashes of bright aqua with some cool lighting and ample seating. We both ordered lattes which were strong and served extra hot- good for the long drive home.  For those that are hungry they also dish out food- their menu is long and I'm lusting over the waffles.
You can find the Coffee Institute at 96 Walkerville Terrace, Walkerville
Froth and Fodder
This place is always a firm favourite of ours. If we are looking for big brunches and strong coffees this place is a no brainer. Hidden off Anzac Highway, Froth and Frodder is a little café with a big menu. The food here is delicious and the smoothies and juices are highly addictive- so is the coffee. The baristas here know how to make a mean latte and the food is a pretty as a picture (instagrammers eat your heart out).
You can find Froth and Fodder at 41 Mortimer Street, Plympton Park
Jarmers Kitchen
Tucked away on Park Terrace, Jarmers Kitchen is a gem in the bustling hub that is Bowden. The interior is heavenly- white walls, industrial features, lots of greenery and gorgeous crockery. In terms of coffee, their iced and hot bevvys are delicious- the iced coffees are a must have as well as their espressos served in the cutest of cups. When it comes to food you'll be impressed- I could rave on forever but you really need to check it out for yourself.
You can find Jarmers Kitchen at 18 Park Terrace, Bowden
Local Grind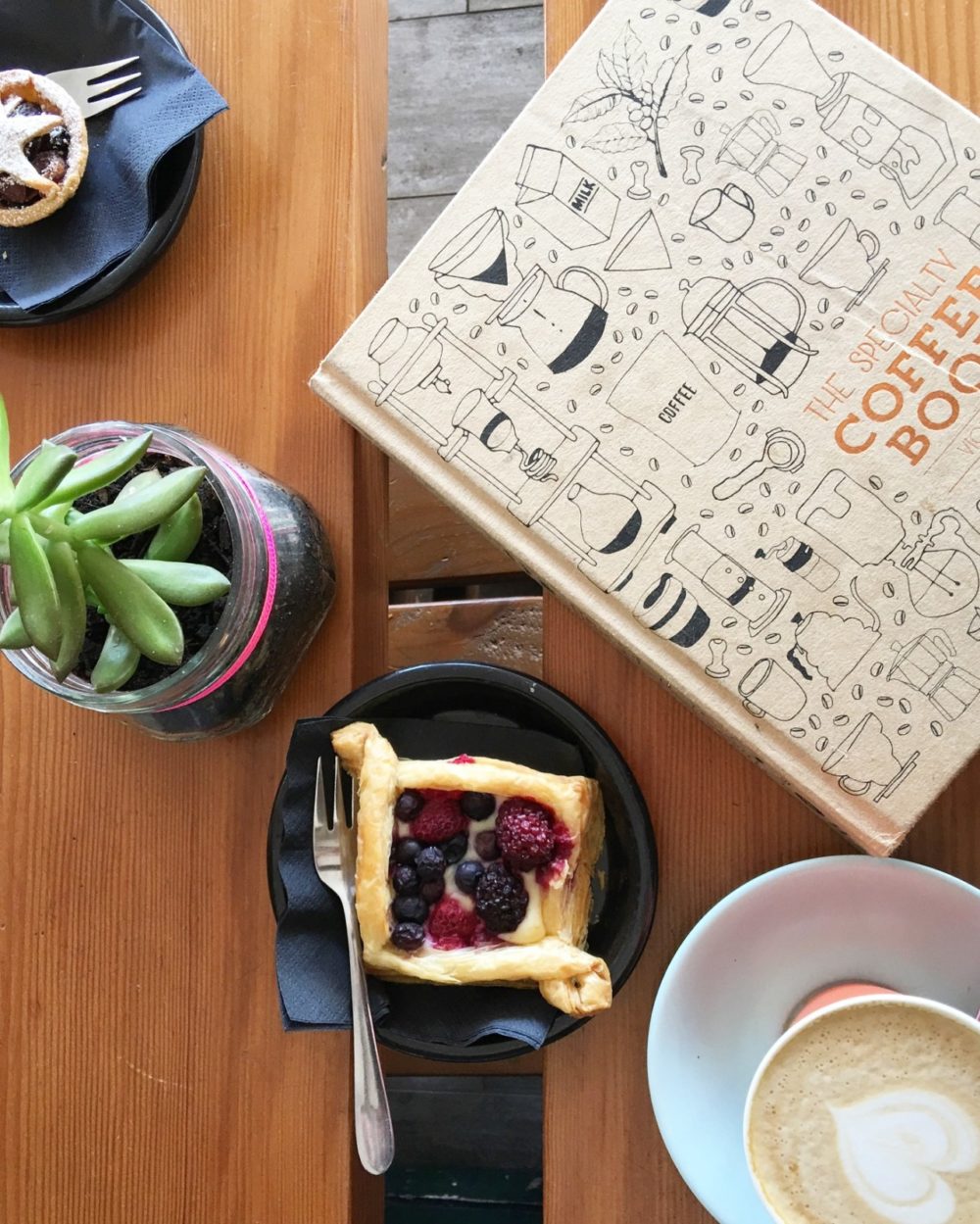 Located on the ground floor next to the stunning Watson Hotel, Local Grind is a buzzing cafe dishing out brekky, lunch (and brunch) and some damn good lattes. Our first visit was a great one- the staff were super friendly and their mince pies were delicious (can they be a all year round menu option please?). They source their beans from Axil Coffee Roasters and Proud Mary Coffee in Melbourne and even have books about coffee to read with your coffee- they have ticked all my boxes.
You can find Local Grind at 33 Warwick Street, Adelaide
special mentions also go to…
Fleurieu Roast Coffee
These guys are based in Aldinga and officially open their doors on the 12th of January 2017 (check their Facebook for all the details). They roast on site, will offer a small amount of food options and make a damn good latte. Their tasting rooms on Port Road are being transformed into a cellar door as such, where you can taste their recent blends in the form of espressos and pour overs- serious coffee lovers this is one to add to your list.
You can find Fleurieu Roast Coffee at 3/173 Port Road, Aldinga
Jess x