Guest blog by The Food Curators
There's nothing more blissful than rolling out of a bed on a Sunday, cruising to the local for a caffeine fix, and eating brunch with your bro, beau or bestie.
The barista behind the machine will most likely flash you a grin because they know your face, if not your name and order. The burbs can be a beautiful thing, but tricky to navigate if you don't hail from the hood.
And yes, we realise there are hundreds of these types of lists, but these are our personal fave suburban eateries, where we've had lovely experiences that keep us coming back for more.
XX
By far our favourite cafe in the South, Eire's owners Zoi and Stephen consistently make their customers fall in love with their warmth and sense of hospitality, making regulars feel like friends.
Is it worth the drive from your hood to their hood? Yes, and let us tell you why. Located just off Springbank Road, breakfast and brunch are made with fresh, local produce and carefully considered flavours. Oh and the coffee is exceptional.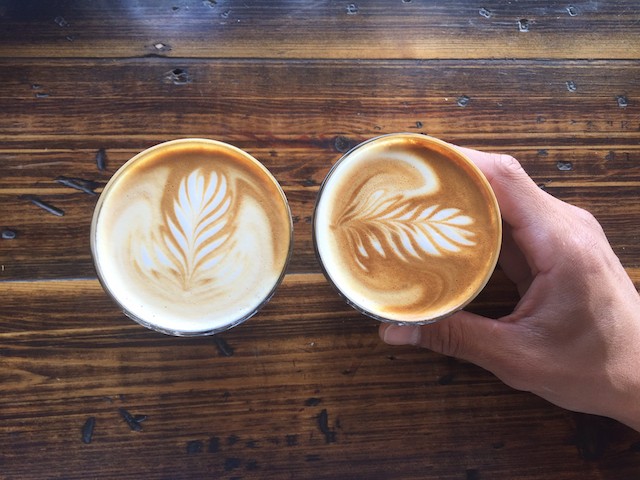 Eire Cafe Shop 2, 98 Springbank Road, Clapham.
You can tell The Middle Store is a labour of love. Run by siblings Rose (of MasterChef fame), Haefa and barista guru George, this Middle Eastern/Lebanese cafe cranks some seriously good food out of the kitchen (and behind the coffee machine… George we can't go past your flat whites).
Service is always gorgeous, the menu is healthy and well priced, and if you need to fix your sweet tooth, choose the baklava.
The Middle Store  118 Winston Avenue, Melrose Park.
This corner shop-converted-café is tucked away in the burbs down the nondescript Davenport Terrace, a heartbeat away from bustling South Road.
If you're lucky, our fave barista Ibrahim will be behind the machine. If you're really lucky (or just regular coffee addicts like us), he'll already know your order and have it waiting for you by the time you reach the other end of the café.
While Devour began as a late-night dessert bar in Prospect, it's fairly recent move to Richmond has been a joy for the surrounding neighbourhood, filling a much-needed void. We are yet to dabble in the macarons or donuts on offer, but their breakfast and lunch servings are made with beautiful produce and are huge (perfect for two gal pals wanting to split a meal).
Devour Cafe Patisserie  52 Davenport Terrace, Richmond.
Great little drop in and go cafe, perfect to swing past for a takeaway cup before work. There's not much in the way of cooked breakfasts, but there are sandwiches to go if you fancy. Tucked away in a small group of shops on Winston Avenue and open seven days.
The Little Fig  90B Winston Ave, Melrose Park.

The Pantry On Egmont has been around for a while but still maintains its great reputation for good coffee and classic eats. Owned by the same people as Ginger's, they serve single-origin coffee amongst a retro fitout. The quirky but stylish Hawthorn café sits along a block of shops.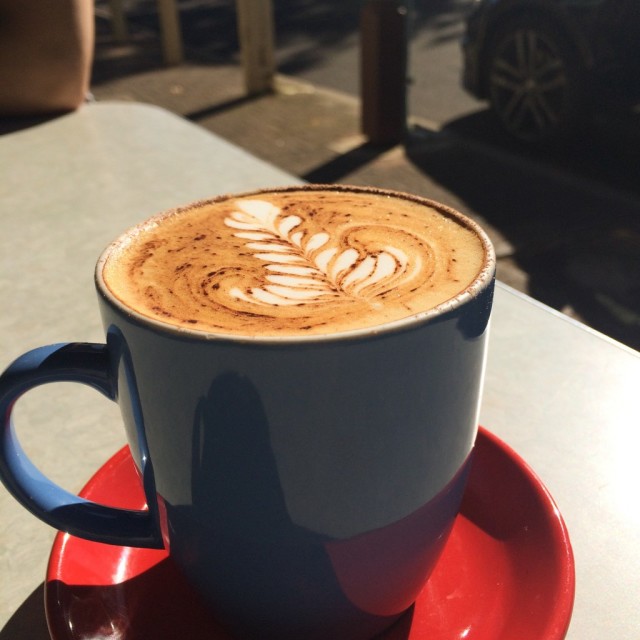 The Pantry on Egmont  2 Egmont Terrace, Hawthorn.
Beachside at Brighton with a certain old school 90s edge, C.R.E.A.M (Coffee Rules Everything Around Me) blasts hip hop out of its doors while whizzing up smoothie bowls for the locals. Easily serving the best coffee on Jetty Road, the narrow entrance is usually rammed with a chill crowd, but with more seating inside. A mixture of light raw timber and metal, industrial meets pop with a side trip to Scandinavian simplicity. The 5 Senses coffee will get you buzzing, and if you can't get a seat, grab a latte to go.
C.R.E.A.M  4/49 Jetty Rd, Brighton.
What used to be the suburban secret of the South West is now a hugely popular brunch spot, nestled behind the Kurralta Park Kmart. Serving tasty and well-priced breakfast and lunch fare, the gorgeous baristas always deliver a perfect cup.
The clean and simple space is a mixture of minimal meets vintage, with a string of festoon lighting perched above the mint metallic chairs and wooden tables. Froth & Fodder fills up quickly on weekends, so make sure you get in early (or late). Oh and smashed avo with poached eggs. Every. Time.
Froth & Fodder  41 Mortimer St, Kurralta Park.
Honorable Mentions
:: Local Crowd (the old Stranded) – Colonel Light Gardens.
:: Bond & Lane – Colonel Light Gardens
:: Dear Daisy – Forestville
Enjoy!
Follow us on social, we LOVE food, if you can't tell already.