What happens when you put six dairy farmers in a room, give them a couple of drinks and a bite to eat? You get one hell of an idea — Fleurieu Milk Company!
15 years ago this scenario unfolded between three couples — Barry and Merridie, Chris and Karen, and Geoff and Louise, all friends with a passion for farming here in South Australia. Facing the same financial hardships and the possibility of selling their farms, these six legends did what any South Aussie would do in a crisis situation… they had a boozy brainstorm. 
"Why don't we all band together and create a local dairy business rather than selling our cattle and milk to the big wigs?" 
What was said in jest quickly became reality when this group of friends realised that it wasn't such a silly idea after all. And so, with nothing to lose, Fleurieu Milk Company was born.
A decade and a half on and the six friends (along with their team of amazing staff) continue to produce premium fresh milk and yoghurt products for supermarkets, cafes and restaurants all over South Australia. 
Lucky enough to spend an afternoon with these gorgeous people, it was obvious to me  that the heart and soul of Fleurieu Milk Company are the farmers, through and through. Cafes, like our local Pickle In The Middle and various other restaurants and hotels, continue to support them. Even though the cost per litre may be a dash more expensive, it's 100 percent worth it.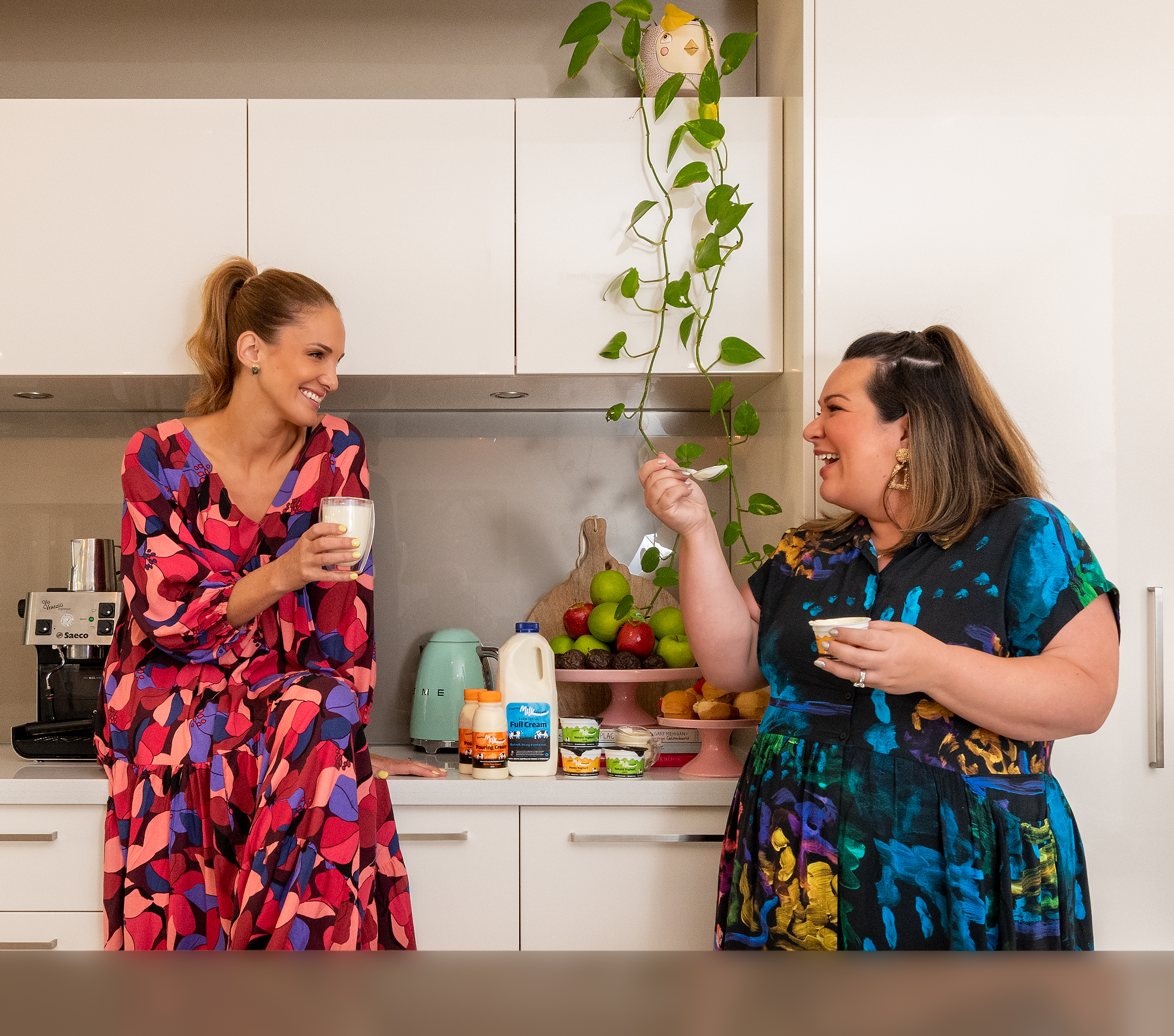 We think their products taste better than any other milk brand on the market, just try their Passionfruit Yoghurt! OMG it's a 'party in the mouth' kind of experience. With six yoghurt flavours, six flavoured milks and a whole lotta farm fresh milk and cream, most South Australians would have a Fleurieu Milk product in their fridges. 
So next time you venture out to Myponga and see those wonderful dairy cows living their best lives on the farms, know that they are probably the reason your latte tastes so damn good! 
And the cream on top of this beautiful story is that in 15 years, the three couples have not had one fight. Now that's saying something! 
Happy birthday A-Team xx