Having kids is such a double-edged sword! Heart-stoppingly beautiful, but definitely not always smooth sailing… so here's a little community service announcement to remind you that it's important to be kind to yourself and still enjoy some of the finer things in life!
Luckily, there's oodles of Adelaide Hills wineries that open their arms and welcome you, tribe in tow so you can still give yourself that all-important time socialising with friends over a cheeky tipple or two. And some even have additional draw cards, like games, sandpits, geese, deer and cute doggos, plenty of lawn or even a climbing wall!
Here are our fave family-friendly Adelaide Hills wineries and cellar doors…
1. Howard Vineyard | 53 Bald Hills Road, Nairne
2. Pike & Joyce | 730 Mawson Road, Lenswood
3. Murdoch Hill | 260 Mappinga Road, Oakbank
4. Golding Wines | 52 Western Branch Road, Lobethal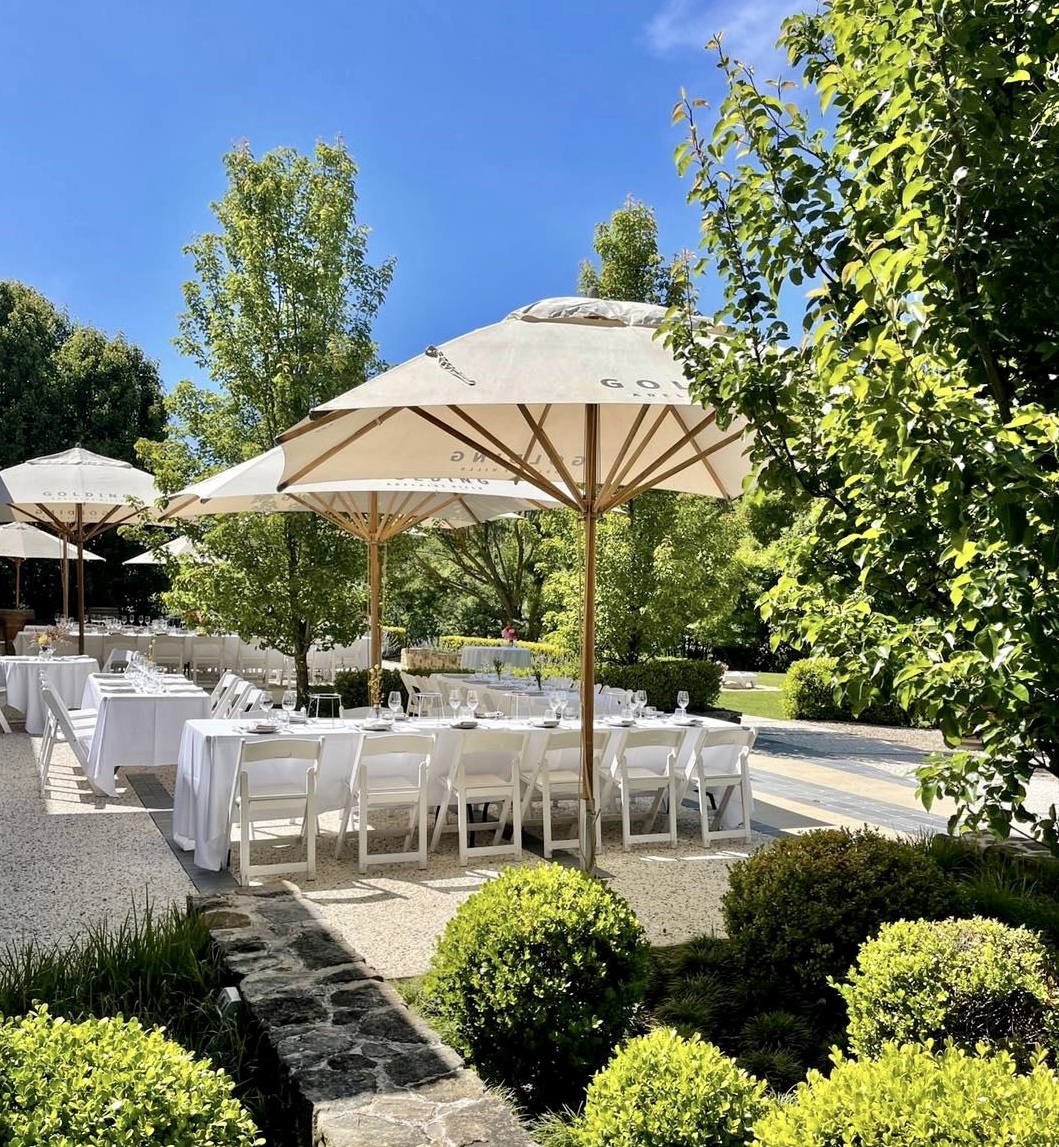 Photos :: Golding Wines Facebook 
5. Between the Vines | 452 Longwood Rd, Longwood
6. Maximillians | 15 Onkaparinga Valley Road, Verdun
7. Longview Vineyard | 154 Pound Road, Macclesfield
8. Barristers Block | 141 Onkaparinga Valley Road, Balhannah
Photo :: Richard Lyons 
9. Lot 100 | 68 Chambers Rd, Hay Valley
10. Grunthal | 827 Mount Barker Rd, Verdun
11. Anderson Hill | 407 Croft Road, Lenswood
12. Artwine | 72 Bird In Hand Road, Woodside
13. Karrawatta Wines | 164 Greenhills Rd, Meadows
14. Tappanappa | 15 Spring Gully Rd, Piccadilly
15. Magpie Springs | 1870 Brookman Road, Hope Forest
16. Glen Ewin Estate | 43 Lower Hermitage Rd, Houghton
17. Cobb's Hill Estate | 382 Swamp Rd, Oakbank
18. Sidewood Estate | 6 River Rd, Hahndorf
Photo :: Sidewood Estate 
Check out these gorgeous spots for a bit of fun the whole crew will enjoy — then kick back, glass of deliciousness in one hand and eyes on the small people, who will no doubt be loving the outside adventure, too.
Em xx