The South Coast is not just about fish 'n' chips and 1970's beach shacks. There are multi-million dollar beach front homes that none of us can afford to buy. But to rent is a whole other story!
Welcome to my dream beach house. You'll find it at 15 Boomer Drive, in Port Elliot.
The front of the house looks like something from the future. And behind that closed door IS my future beach house!
When you open the door it's almost like you hear harps playing loudly as you step into heaven! Three levels broken up by ultra-modern wooden ramps – yeah stairs are out guys! Ramps are in.
An enormous kitchen with a table big enough to seat all your favourite people and a view to die for – this place puts the lux in luxury!
Not 1 or 2 or 3 or 4 but 5 bedrooms, all with ensuites – plus an extra bathroom upstairs!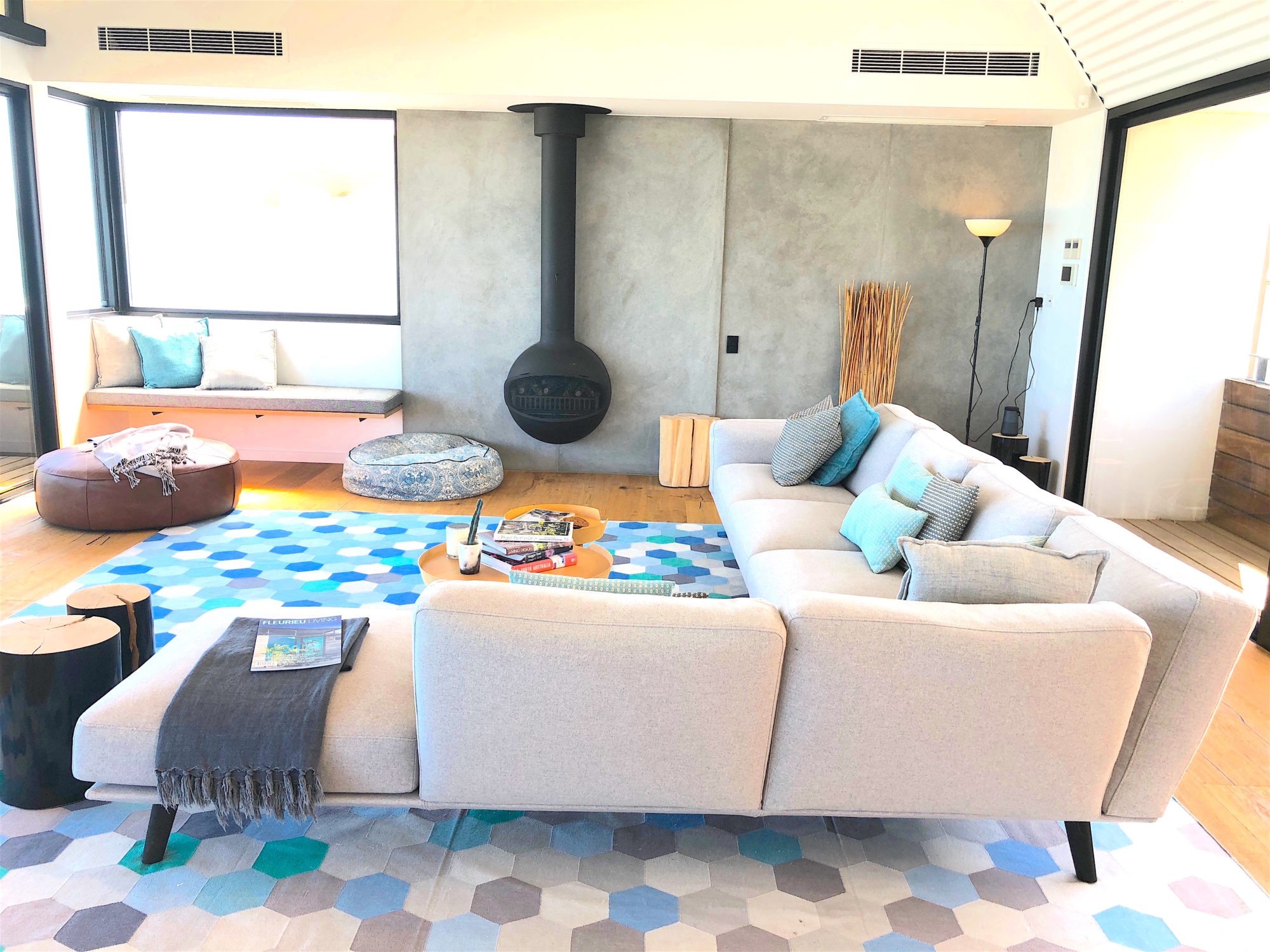 But it's not just the stunning house, immaculate garden and perfect view that you fall in love with — the furniture is next level. Whoever decorated 15 Boomer Drive left no stone unturned. There are nooks everywhere you look – both inside and outside!
You can stay here with 4 other couples and basically not have to see them the entire stay — it's that enormous!
And for those thinking "I'd never afford that" it's actually far more reasonable that you'd think! It's $950* a night and obviously you'd stay with up to 4 other couples who all pitch in equally. So, it works out to be far cheaper than you'd expect.
This divine beach house is only just over an hour away from the city. But it feels like you've time travelled to the land of the rich and famous.
This is just 1 of the 250 holiday rentals you'll find at Harcourts Beachhouse. From modest beach homes to magnificent monstrosities like this one, there's something for everyone's taste and budget!
So next time you fang it down the South Coast, jump on the Harcourts Beachhouse website and pick your fave holiday home… and maybe never leave!
Hayley xx
*Prices may change according to seasons.