Every Adelady needs a day out. One whole day to refuel and feed the soul. But the hardest part is, other than staying in your pjs all day, where do we go?
Here's a hot tip, Glenelg!
It's back to business at the Bay, so, we've put together the perfect Adelady day out. All you need to do is jump in your car (or tram), and head West, where the skies are (mostly) blue —  to Jetty Road!
And when you get there, do what we did — eat, shop and play your way along the strip!
Here's our itinerary:
1. Enjoy a delicious breakfast at Zest. Grab a coffee and a muffin while you're there too, they're made with love!
2. Go and pamper yourself with a facial at the beautiful Ooh La La Beauty! On a side-note, they also do brilliant lashes. 
3. Stop in for one of SA's best sandwiches! Lunch at the Greens Sandwich Shop is a must!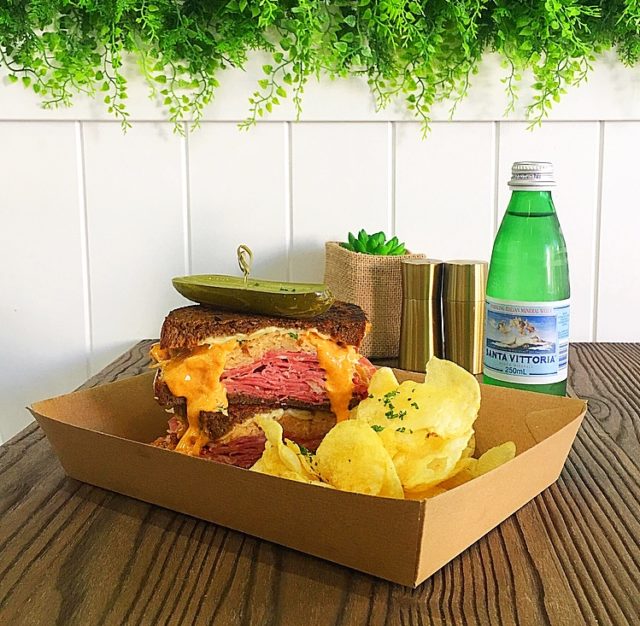 4. Go street-art spotting and check out the new giant orange thongs!
5. Time for a sugar hit! Afternoon tea is calling your name at Remy & Violette. (Images by Remy & Violette).
6. And of course, shop up a storm at one or many of Jetty Road's great homeware and fashion boutiques. 
:: For the adventure-lovers, Extreme Boardriders
:: For some rad street wear, you'll love Ghanda.
For some stunning home decor inspo, step into Homebasics & Design Glenelg. Warning — you'll want to leave with the entire shop!
For beautiful gifts and homewares, The Ivy Room is perfect.
And because handbags, accessories and fashion makes us smile, look for 49 Jetty Road and walk inside Touche de Paris
.
And, finish your day with a cocktail at The Moseley. Check out that view!
There you go — one perfect day out in Glenelg!
Enjoy x
:: Sponsored by The City Of Holdfast ::