By Vanessa Ho :: Websters Lawyers
Protecting your Brilliant Idea: Legal Tips for starting a Small Business
You've had a lightbulb moment. Or, to quote Oprah, an "a-ha" moment. You've identified a gap in the market and have come up with that one big idea that's going to make you rich and famous. It's exciting times, but it's also when you need a steady head to keep your wits about you. Because if you don't tick all the boxes right from the beginning, your fledgling business may end up looking like it's been trashed by Miley Cyrus' wrecking ball.
Looking after the legalities is nowhere near as exciting as working on your business idea. But the good news is that there's a few things that you can do right from the start to protect yourself, protect your business, and give it the best chance of success. Here are our top five tips.
1. Set it up properly
Business Structure
As a very first step, you need to work out your business structure. For example, if you are planning to convert your blog into a business, it may be appropriate to operate as a sole trader. If you and your bestie are going to be the next big thing in kaftans, you may set up as a partnership. Or there may be reasons why you should set up a company to operate your business, in which case you should get legal and financial advice before proceeding.
ABN
Usually, you must have an Australian Business Number (ABN) before your business can start operating and before you can register a business name. It is a unique number that identifies your business and is important for taxation, invoicing and receipting. You can apply online for an ABN.
Business Name
Unless you're using your own name as your business, you will need to register your business name with the Australian Securities and Investment Commission (ASIC). While registration doesn't give you ownership of the name (trademarking will do that- see the discussion below), it does stop you from registering the same name as someone else, and it stops others from using your business name. This ensures that it remains unique which is essential for any business. Registration is via the ASIC website.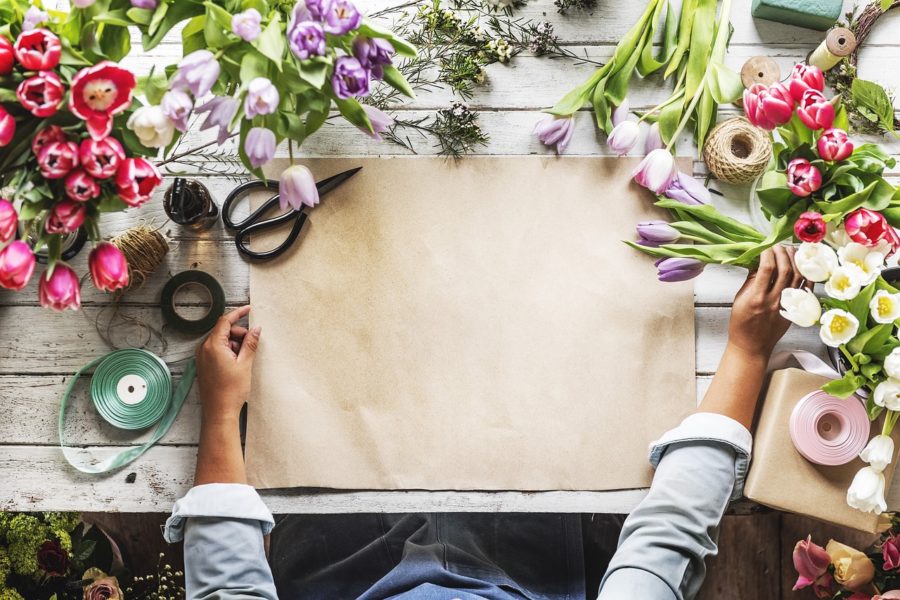 Licences and Permits
One of the key reasons that some businesses fail in the early stages is because they don't have the correct licences, permits or approvals. Knowing what permissions are required is one of the first hurdles you must navigate. You must also find out whether you are permitted to carry on the business in its proposed location. This applies to both the location for the production of your products and the point-of-sale location.
For example, a bar that is going to operate in a suburban street will need a liquor licence to sell alcohol, but the local council and other authorities may not allow the sale of alcohol in that area, or during the times which are proposed. There may also be other restrictions, for example car parking and noise.
Getting legal advice at this stage is essential to ensure that your business can get up and running as quickly and smoothly as possible. You should factor legal costs into your set-up budget.
Leases
Commercial leases can be another sticky area and it's amazing how many businesses fail because of unforeseen issues with the lease or landlord. Before signing any commercial lease, you will need legal advice. A good leasing lawyer will help identify any loopholes or problems that may leave your business vulnerable.
2. Written contracts and agreements
Quite often, the formation of contracts and agreements is by "handshake." In other words, they're informal, meaning that they're not in writing. This becomes a problem if there's a dispute, because it's another person's word against yours. To protect your business, contracts and agreements should be in writing. If it's not possible or practical to have a formal written agreement, you should at least have the terms of the agreement recorded somewhere, for example in an email exchange.
The more money involved, the greater the need for a formal document. You should get legal advice when you are in need of a contract or before signing a contract, especially if the stakes are high.
The last thing that you want for your growing business is poor cash flow due to payment disputes arising from an informal agreement.
3. Protect your intellectual property
The term "intellectual property" (IP) can be defined as creations of your mind that are your property. That is, you have ownership of them. Because protecting an idea is more complicated than protecting other business assets (for example, how do you prove that the idea belongs to you?), it has its own unique area of law and its own legal requirements. IP can be any number of things, for example a photograph, drawing, song, recipe, trademark, design, logo, scent, brand or invention. The list goes on.
If someone uses your IP as their own, it can be difficult to prove that they have stolen your idea unless you have taken steps to protect it, for example through trademarking, copyright or patents.
This is a very specific legal area and the advice of an IP lawyer can be invaluable. Advice can include:
Identification of all of your IP.
Deciding how to protect it (for example whether you should copyright, trademark or patent it).
Advising when to protect it.
Assisting you to keep your IP confidential until it is legally protected.
4. Record-keeping and finances
It's really important to keep your business and personal finances separate. Not only will this give you an idea of how the business is performing, it also allows you to manage taxation and expenditure more effectively.
Taxation laws require that you keep certain business records, so you need to ensure that you have an effective system in place to meet reporting requirements, for example Business Activity Statements (BAS). A good software program is a great tool here as it will also assist you with invoicing, receipting and keeping track of debtors and creditors.
The advice of a competent accountant is essential to ensure your finances are on-track and that you are meeting your financial obligations.
5. Be aware of the laws that apply to your business
Various laws may apply, depending on the type of business that you are operating and how it functions.
For example:
:: If you have employees, you will need to be aware of your obligations in respect of employment laws, workers compensation, equal opportunity and discrimination and occupational health and safety.
:: If your business is in hospitality, you need to be aware of laws relating to food and drink service and health standards.
:: If you are selling goods and services, you need to be aware of the Australian Consumer Law that exists to protect consumer rights.
:: If you collect personal information from individuals, you need to ensure that you comply with the requirements of the Privacy Act.
You will also need to make sure that you have in place any necessary policies, for example, occupational health and safety policy, privacy policy and policy for return and exchange of retail items.
Again, consulting a lawyer is essential to ensure that you are complying with your legal obligations. In many cases, non-compliance may lead to penalties including hefty fines.
Starting your own business is a huge step and an exciting event. Taking time to ensure the legal aspects are properly in place is essential to protect everything that you have worked so hard to build and achieve.
Websters Lawyers has a great team of lawyers who can help you launch your business dream. Contact us today for a free first interview. Because before too long, someone else may come up with that "a-ha" idea for themselves.
This article provides general information only. For advice specific to your needs, you should consult a lawyer.
:: Sponsored ::