Images provided by al.ive body
Let me introduce you to our latest Inspirational Adeladies, the formidable twin duo with a sharp eye (or four) for all things interior design — Alisa and Lysandra Fraser. 
Born and raised in South Australia by a resilient and hard working single mum, Alisa and Lysandra grew up understanding the value of grit, determination and a strong work ethic. As a result, these sisters really did learn how to 'do it for themselves'. And boy are they doing it in style!
Alisa and Lysandra were both working in the police force before applying to be contestants on the popular home renovation television series, The Block. This leap of faith certainly opened up a whole new world for the unstoppable pair. Their natural flair for interior design was suddenly made evident to the whole of Australia and as a result, the twin dynamos ended up taking out first place in the 2013 series!
Alisa and Lysandra's 'hidden talents' were suddenly not so hidden anymore and they soon made the life changing choice to hand in their police badges and make a full time career out of all things interior design. As it turns out, the decision to swap from villains and handcuffs to vases and hall stands became the beginning of something incredible for the girls!
Their success on The Block gave them the platform to establish their very own interior design studio, Alisa & Lysandra Interiors as well as their own television series, The Design Duo. The girls now offer concept creation and interior styling services for both new builds and renovations and specialise in bespoke residential and commercial projects.
But it doesn't stop there! With double the dose of expertise and experience under their (tool) belts, these talented womb-mates took yet another leap forward in 2020 and launched their own personal care brand, al.ive body. And believe me when I tell you — these products are what stylish countertop dreams are made of! 
al.ive body was conceived from Alisa and Lysandra's own experience in struggling to find soaps and cleaning products that seamlessly complimented their beautifully finished interior design projects. The girls began with a singular product (a hand wash and lotion duo set) and in just three years have grown the line to include body and hair care, kitchen and cleaning solutions, home fragrances and baby products. 
The brand's strong connection to the environment is evident with every product being designed for lasting use and with the option for refills available in their elegant yet durable bottles.
With the spirit of Christmas in mind, Alisa and Lysandra have launched the al.ive body Holiday Gifting Collection. A true feast for the senses, this beautifully packaged range of high-quality products makes the ultimate indulgence for anyone who enjoys a little luxury in their life. And let's face it — who doesn't?! 
The Holiday Collection includes al.ive's signature wash and lotion duos as well as mini travel sets, hand cream and lip balm, all exquisitely packaged to align with the holiday theme. If you still need convincing, just imagine the intoxicating pleasure you'll experience every time you wash your hands with heavenly scents that range from mango & lychee, raspberry blossom & juniper, or coconut & wild orange, just to name a few. Made with essential oils and native botanical extracts, you're sure to find the perfect fragrance to stimulate your senses and bring this magical time of year to life. Also — Christmas gifts sorted. Boom! 
Al.ive body is more than a brand — it's a harmonious blend of aesthetics, functionality and mindful living. By purchasing from the al.ive range, you'll be supporting a product which has been developed by two hard working Adelaide women and is also Australian made, palm-oil free, vegan and never tested on animals. What's not to love?!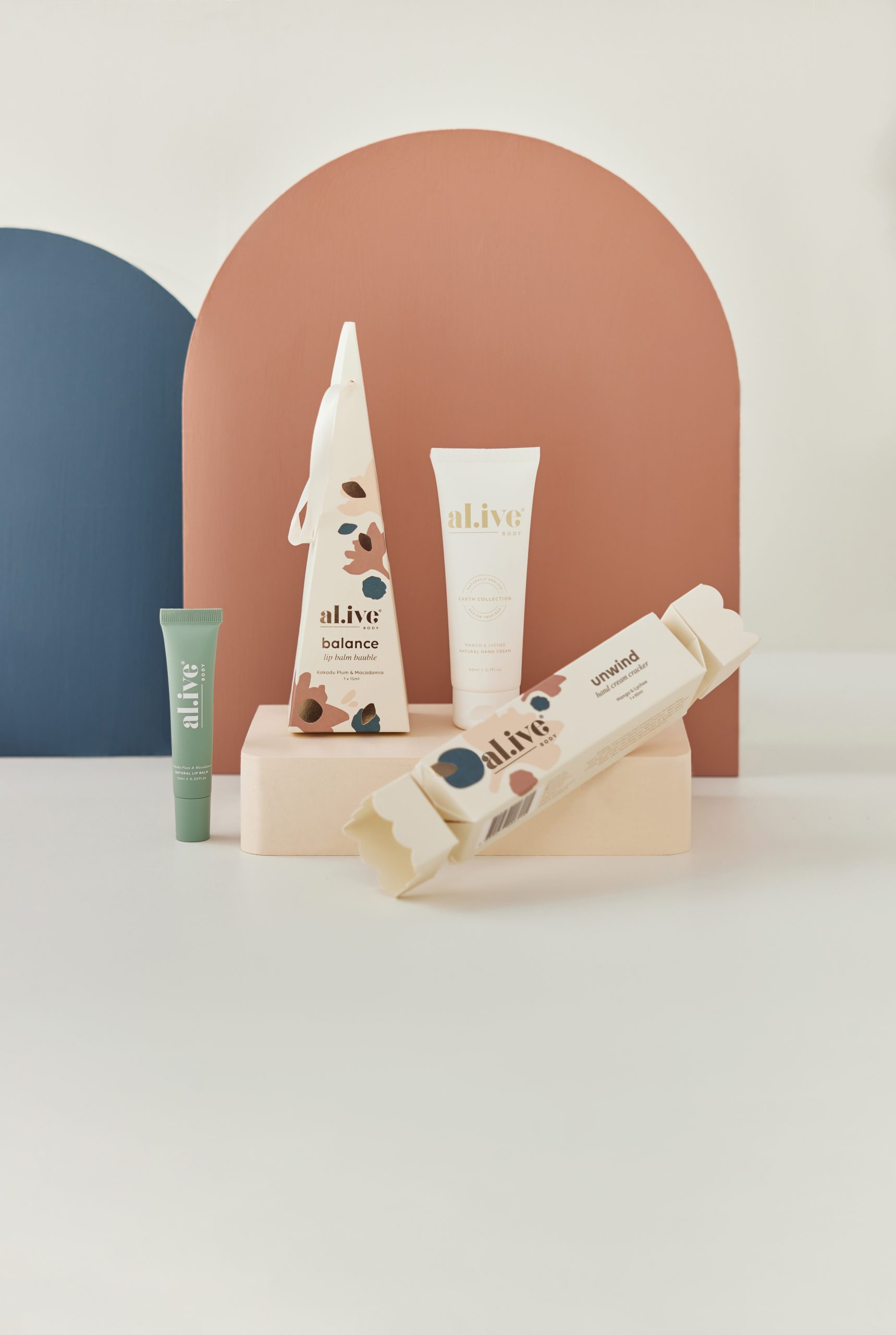 Alisa & Lysandra — what a journey! You've proven once again that two heads are better than one and we can't wait to see what you get up to next!
Sponsored.