Image credit: heraldsun.com.au
Willsy. Need I say more? She's the darling of Adelaide morning television. When someones says, "Influential Adelaide woman", we think Willsy. When someone says, "Amazing earring collection", we think Willsy.
Ann Wills was always destined to be a star and it was her modesty and self-deprecating nature that helped her along the way. So much so that she actually thought her "big break" was a prank! Channel Nine programme manager, Rex Heading, called her one day, inviting her to audition for the weather girl position. She assumed it was a joke and wasn't going to bother going in.
"The audition was terrible. I had a cold sore at the time, I was trying to cover it up. I was so self-conscious. I had trouble with some of the words", she says.
The next day, she got the job.
Willsy grew up on Ocean Island. But when she was 19, her older sister, Margaret, married a man from Adelaide. So, the entire family decided to leave the carefree island-life and start a new life in SA.
Willsy was the perfect and most unconventional weather girl. They only gave her two simple rules: "Just be yourself and don't swear". So that's what she did. And she won hearts all over Adelaide.
Her life and love story is one that should be told in film and unfortunately is far too long for this blog. It's one of the most interesting, happy and sad tales you'll hear.
She's interviewed some of the biggest stars in the world — including the late Robin Williams. Her hilarious, warm and honest nature is what makes her so successful and a true Adelaide icon. If you're lucky, you'll catch her around our awesome city, performing and hosting events.
Today, we put on our GIANT, colourful earrings to welcome Ann "Willsy" Wills as this week's Inspirational Adelady.
These are her fave places in Adelaide:
Hayley xx
Fave place to eat out
Asian Gourmet in the Adelaide Central Market. I love their Hokkein Mee Soup.
Image credit @adelaidecentralmarket
Image credit @adelaidecentralmarket
Fave place to shop
Always Harris Scarfe.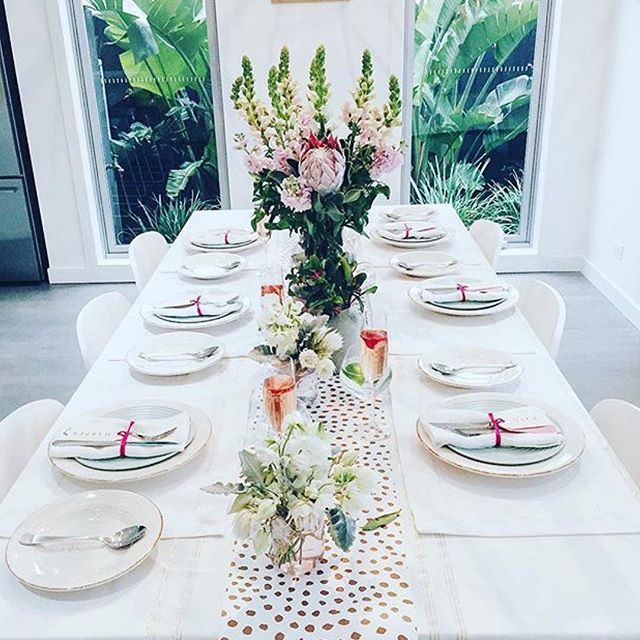 Image credit: Harris Scarfe
Fave thing to cook yourself
Tuna Mornay — I make a pretty mean one!
Image credit: everydaydelicious.com.au
Place you tell everyone from overseas they need to see in SA
The Whispering Wall at South Para Reservoir.
Image credit: pinterest.com
Fave TV moment
When I hosted Adelaide Tonight in the early '70s, becoming the third woman to do so in Australia, after Toni Lamond and Lorrae Desmond.
And just because we love her, we had a few more questions…
If you were to look back on your amazing career, what's one thing you can't believe you got to do?
All of it really — and for as long as I got to do it. But, probably to be able to attend the Academy Awards in Hollywood for 27 years straight!
How many Logies have you won all-up?
I'm so blessed to have won 19 Logies, which are all very special to me.
We love you Willsy! xx