Guest blog by Lauren Burdett – Riverland Unearthed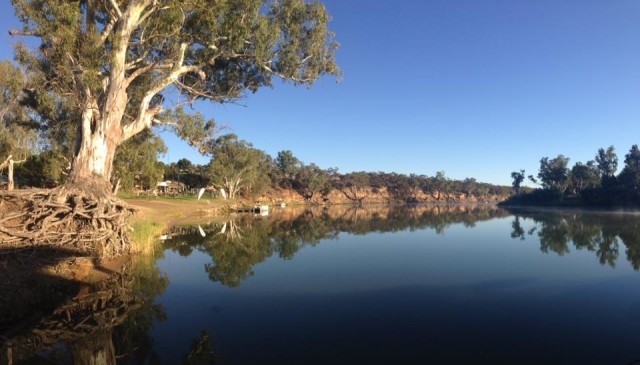 The Riverland has so many awesome things to do – aside from the fact that it's also all kinds of beautiful!
So, I made a list, 25 things you didn't know you could do in the Riverland!
1. Arrive by boat to a Brewery or a Cellar Door
The Woolshed Brewery at Murtho and Caudo Vineyard's Cellar Door at Cadell are both perched on the banks of the Murray River. Each venue is famous for not only their locations, but the beverages they produce. Hire a BBQ boat, a houseboat or go on a cruise to arrive in style to these two locations!
2. Dine at a floating Thai restaurant
The Murray River Queen is a paddle steamer originally built in 1974. She used to cruise up an down the Murray River with her passengers but now she remains stationary at the Waikerie riverfront. She's still in business though, providing accommodation, a Thai Restaurant and Regional Cellar Door onboard.
3. View the River from horse back
Benson Park is a 500 acre property just out of Waikerie that offers horse trail rides. Riding through Mallee bush and River flats, let the horses do the work over undulating terrain. They will take you to the best secret River viewing points.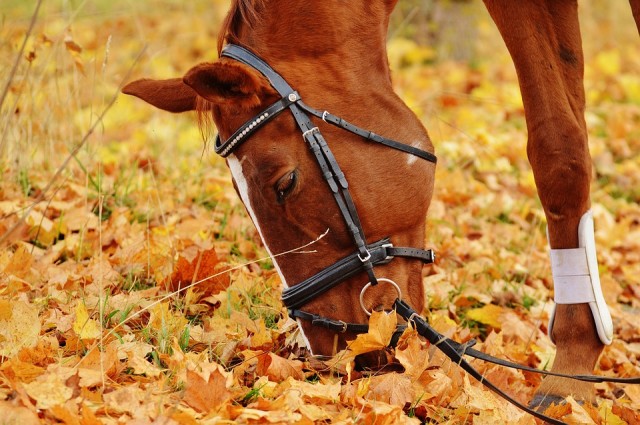 4. Go on camping adventure but leave behind the car
The Riverland is perfect to go on a  canoe camping adventure! Canoe Adventures or Canoe the Riverland can give you insider tips on finding the perfect camping spots and the best routes to paddle along.
5. Taste Belgium chocolates without leaving the country
Waikerie's very own  sweet and rich piece of Belgium can be found at Havenhand Chocolates. Specialising in hand made chocolates using the best Riverland fruit, Havenhand is a must visit spot for chocolate lovers!
6. Buy direct from the grower
Weekly Farmer's markets in Berri and fruit stalls that litter the roadsides of the Riverland, make it easy to fill up on fresh and local produce! Support Aussie farmers and taste citrus and stonefruit that you will never find a match for again!
7. Have a drink at a haunted hotel
Built in 1859 by the Brand Brothers, The Overland Corner Hotel was an original watering hole and service point for drovers and overlanders. Full of bushranger history and possibly ghosts, the Hotel is still a popular rest stop for people travelling on the Goyder Highway.
8. Test your driving skills and reflexes –  in a buggy!
Loveday 4×4 park is a drivers paradise! You can experience what it's like to drive a rally car or buggy and get the blood pumping with a hot lap. A full off road racing experience! Let the Insane Motorsport crew help your rally racing dreams become a reality!
9. See the Riverland version of Running with the Bulls
What a sight it would be to see 300 sheep running down the main street of your town. Well that's what happens at the annual Running with the Sheep event in Barmera! The odd spectacle is a type of "welcoming" ceremony for the Barmera Sheep Dog Trials that attract competitors for all over Australia!
10. Witness pumpkins big enough to live in
Cadell Harvest Festival invites people from near and far to grow giant pumpkins, big enough to rival that of James and the Giant Peach! See pumpkins weighing up to 400kg, or why not grow and enter your own in the competition!
11. See flying Carp!
Just as bizarre at Port Lincoln's Tuna Toss, the Riverland West Fishorama puts it's own spin (cue pun bell) on the strange sport. Competitors battle it out to see who can toss a stinky carp the farthest!
12. Don't lift a finger and live in luxury
Luxurious and indulgent, The Frames River view accommodation in Paringa maximises relaxation with the option for a personal chef to prepare a three course meal with premium Riverland produce. Giving you more time to soak in the pool or spa.
13. Hunt for treasures and antiques
Get lost in time literally at Cammies Antiques in Paringa, hunting for one of a kind collectibles or ecclectic statement pieces for your home. Fellas, this is a great place to leave your Lady while you, err, inspect the watering hole across the road!
14. Watch the Craziest Vehicle race on Earth!
In July each year, off road racing enthusiasts flock to Waikerie to compete in the Australia Off Road Championships Waikerie Enduro. Expect dust, some mud, high flying action from big trucks and lots of noise!
15. See the colours of sunset all day long
Headings Cliffs at Murtho (visit on the way out to the Woolshed Brewery) are the same vibrant burnt orange that you'd associate with the old saying "red sky at night, sailor's delight!" but without the colours fading into darkness. These cliffs are an amazing sight from the lookout or from below on the River. There are some great sandbars on  the opposite bank for camping as well!
16. Cycle through red gum forests
Very soon, in the not too distant future, a bike trail will be officially opened in the Lock 4 section of the Murray River National Park! Weaving through red gum forest, up and down small creek cuttings and along the River bank, this will be a beautifully pleasant (not too many hard hills) ride or walk. (Call 85801800 for details).
17. Have a sandbar party
So you don't want to come to the Murray River because you like the beach? Well let me introduce to you, the River Sandbar! These are in the most unlikely places and are sometimes hidden- like under the surface in middle of the River- or in obvious places and are in plane sight. No matter where the sandbar is, get out and enjoy your own private beach!
18. Go back in time at Cobdogla
If you love old things that hiss and steam, Cobdogla Irrigation & Steam Museum is for you! "Big Thumper" Australia's only working Humphrey Pump can be seen here and you can also take the kids for a ride on the Cobby Steam Train.
19. Get a selfie with some iconic street bins
Not usually on the list of hipsters "selfie" lists, but the bins in the main street of Waikerie are something to be seen, and to be seen with! The Riverland is well known for citrus production and Waikerie has embraced this iconic label and turned it into the town litter disposal vessels. A true cult icon for the Riverland.
20. Go for a pleasant cruise on a working paddle steamer
The PS. Industry is a piece of living history. The Industry was a work boat for the SA Engineering & Water Supply Department. During her work life, the vessel played a major role in keeping the River open for traffic by removing snags and later in the construction of locks and weirs. She still cruises on the first Sunday of each month.
21. Watch the Wildest Boat race on Earth!
In Australia there are some pretty crazy events, but did you know that winding through thin creeks, avoiding dangerous snags in a small suped up tinny was one of them? The Riverland Dingy Derby is fast growing in popularity, check out the video to see why!
22. Taste all the beverages of the Riverland
The Riverland Wine & Food Festival is an annual event (September/October) where lovers of fun times flock to the Berri Riverfront to enjoy the first taste of spring, wine, beer, food, music and a Riverfront view! You can try everything the Riverland has to offer in terms of wine, beer and cider.
23. Weird water activities
Nothing shouts FUN! like being trapped in a giant gym ball and frantically trying to stay upright while skimming across the water! Guaranteed laughs when you go zorbing on Lake Bonney from the Bluebird Cafe in Barmera
24. Learn how lavender is distilled into lavender oil
At the Riverland's very own lavender farm, Bella Lavender, ask Mario to tell you the story of how they began farming lavender and making beautiful lavender products. Make sure you try their amazing pizzas and have a round of mini golf too!
25. Try some wine varieties you haven't before
The Riverland has a climate that Mediterranean grape varieties simply flourish in. At the rustic and charming 919 Wines cellar door at Glossop you can expect to taste wines with strange names like Touriga, Petit Manseng and Durif. Take a walk on the wild side and experience the taste of the Riverland – it tastes even better with cheese!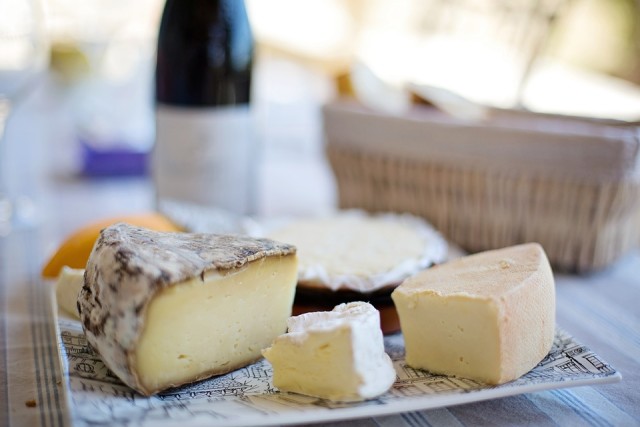 Now, come and swing past the Riverland and give these ideas a go!
X
Riverland Unearthed is a destination travel blog promoting all things Riverland and giving a local's account of the best things to do, eat and see when playing in the region. Created by coffee and sunshine addict, Lauren, it is her mission to inspire you to uncover the magic of the Murray River and the hidden gems of the Riverland. Her blog is full of inspiring stories from her very own Riverland experiences, even including helpful information like where to find the best coffee or view point for an all-important selfie! 
:: FACEBOOK     :: INSTAGRAM     :: WEBSITE