By Kim Lamb
Original post on Eat Play Love Travel
Whenever I tell a Sydneysider that I'm originally from Adelaide, I can telepathically predict what will follow…
First, they'll ask me if I've ever been to Snowtown. Eye roll. Move on tots. Next they'll ask me if I've ever been to the Barossa. Eye roll. Of course, I've bloody been to the Barossa. That's like asking Parisians if they've ever seen the Eiffel Tower.
The final question in this convo thread goes a little something like this: "I've always wanted to go to the Barossa. Do you have any advice on what to do and where to stay?"
Well I have a Marc Jacobs bag full of advice for having an eff-off Barossa holiday…
The Adelaide to Barossa drive
The Barossa is a stone's throw from the Mall's Balls in Rundle Mall. A mere one-hour drive north from Adelaide – the fastest route is via Port Wakefield Road and the Northern Expressway. But if you quite enjoy the feeling of car sickness, be my guest and take the scenic back way through the hills.
If you don't have a car, don't want to hire a car and/or don't have a driver's license, there's also a train line that runs between Adelaide and Gawler Central. Or, of course, you can just be a complete bad ass and charter a helicopter.
Once in the Barossa, there's lots of different tour companies capitalising on the anti-drink driving message (rightfully so), chauffeuring wine quaffing visitors around the region in 1962 Daimlers, modern Mercedes, luxury coaches, trikes, hot air balloons and your average automobiles.
WHERE TO STAY
Image credit: The Louise
If you're a romantic at heart, there's something about the Barossa that pulls at the heart strings. Perhaps it's the cottage bed and breakfasts, the historic manors that double as accommodation, the abundance of in-room sluzzy spas or the fact that you can stay in 'Cupid's Cottage' (at Stonewell Cottages & Vineyards) and borrow a rowboat to explore the nearby lake. Sorry to disappoint but Ryan Gosling is not included.
Other popular places of accommodation in the Barossa include:
:: Novotel Barossa Valley Resort – kid-friendly, 4.5-star, swimming pool, modern-ish rooms. Tick, tick, tick, tick.
:: The circa 1856 Kingsford Homestead – with only seven stylish, luxury, five-star suites, this one has Mills and Boon sprawled all over it.
:: The Louise – this luxury five-star vineyard retreat is also incredibly romantic. Although, at a starting price of $600 a night, it's not a cheap, on-par-with-some-servo-flowers, display of romance.
:: Vine Inn Barossa – on the budget end, this four-star hotel is good value for money. Just don't get confused and book into the sister motel Vine Court by accident.
:: Barossa Weintal Hotel/Motel – another one on the budget end, this 3.5-star motel/hotel offers a comfortable stay and leaves you plenty of money to spend on your wine loot.
WHAT TO DO
:: Wine tasting
Even the wine illiterate know that the Barossa is synonymous with great wine. Which isn't surprising given the Barossa has some of the oldest vines in the country, and the fact that wine is in the blood here, with seventh generation grape growing and winemaking families manning some of the region's most popular palaces of wine. In particular, the Barossa Valley Shiraz and the Eden Valley Riesling are local heroes.
My favourite wineries in the Barossa are Seppeltsfield Wines, Pindarie, St Hugo and Rockford Wines  (Rockford Alicante is South Australia's version of Frose – all the pretty people drink it). BTW this doesn't mean that these are the only wineries I love and therefore endorse. The good thing about the Barossa is that it's exceptionally hard to have a wine fail – so, go ahead and dip your hand in the pick and mix barrel.
If you're after a more structured wine experience, you can follow the Para Road Wine Path – a cross-country trail that links four of Tanunda's best-known wineries: Langmeil Winery, Peter Lehmann Wines, Richmond Grove and Lambert Estate.
Beer tasting ::
Image credit: Greenock Brewers
If wine's not your thang, try the local brew. Greenock Brewers Barossa Valley in Greenock and Barossa Valley Brewing in Tanunda both serve up paddles of locally-made craft beers. And you can bet your pale ale that these Barossans are just as good at making beer as they are wine.
Get on a bike ::
I'm actually allergic to bike riding so can't say I've ever done this but people who are into riding bikes and helmet wearing and stuff tell me that the Barossa is a great place to bike about. Depending on your endurance level, there's friendly undulating bush paths, tough mountain bike terrains or the no laughs 40-kilometre Jack Bobridge Track, which takes in Angaston, Nuriootpa and Tanunda (and many attractions and cellar doors in between).
Farmers' markets ::
Image credit: Barossa Farmers' Market
Comb a local farmers' market for a picnic lunch, collecting olives, cheeses, chutneys, smoked smallgoods and the like. A popular market of farmers is the Barossa Farmers' Market – every Saturday morning the historic Vintners Shed in Angaston is overrun with local produce direct from local farms. While the towns of Gawler and Mount Pleasant also have their own farmers' market.
Seppeltsfield Road ::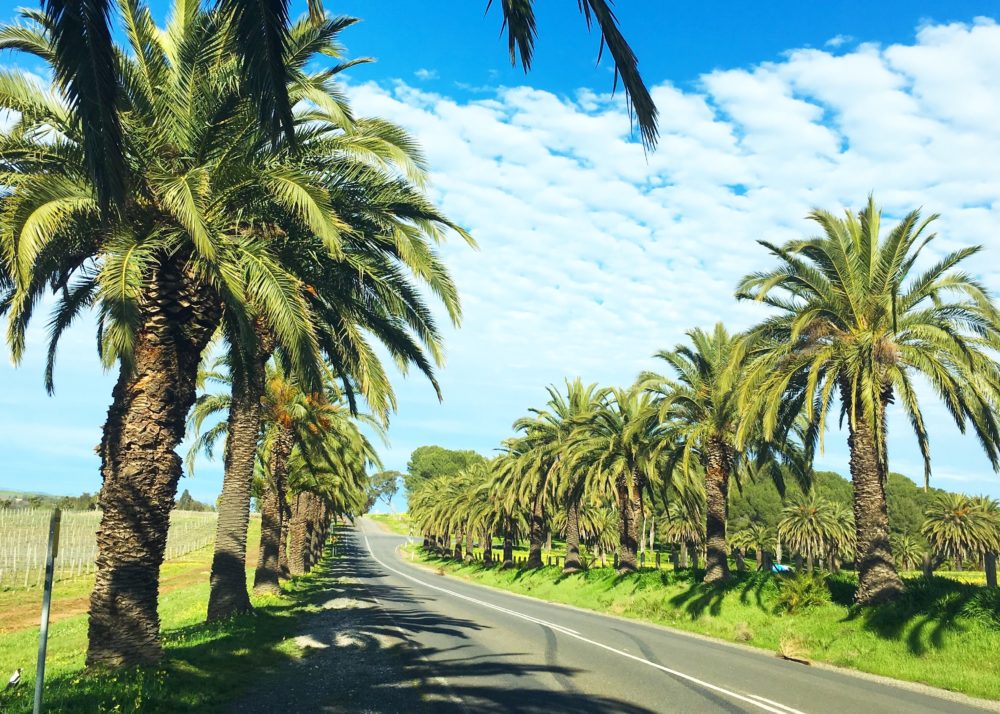 With 19 wineries along the way, Seppeltsfield Road leads you Hansel and Gretel-style to one of my favourite places of wine, Seppeltsfield Wines, which was founded in 1800s by the Seppelt family (one of those previously mentioned Barossan families that is blood type tempranillo). They have a brilliant regional restaurant on-site too, Fino – I've previously written about that one here.
As you drive along this majestic stretch of bitumen (I know that sounds wanky but it really is), you can't miss the palm trees that line the road. Useless fact of the day: they were planted here during the Great Depression, commissioned by the Seppelt family, to provide local families with work.
Follow the Butcher, Baker, Winemaker Trail ::
If you're a lazy lizard, you can pay $79 for a neat little package of some of the Barossa's best food and wine experiences, which arrives in the form of a picnic hamper (made up of a proper cheese knife, cheese board, two wine glasses, condiments dish (whatever that is), napkins and printed trail map). With hamper in hand, you can set off exploring cellar doors, bakeries and produce outlets picking up more treats along the way, including a free bottle of wine and trading in oodles of discount vouchers. Oh and yes, there's cheese involved. Head to a Visitor Information Centre to exchange your money for a Butcher, Baker, Winemaker Trail pack.
A whispering wall ::
For the love of lettuce you must visit the Barossa Reservoir in Williamstown. No, I did not just lose all credibility. No matter how old you are it will blow your mind that a whisper at one end of the wall can be clearly heard at the other end, 100 metres away.
More…
Here are a few other things that you can do in the Barossa that aren't pinot-related.
:: Smell the lavender at Lyndoch Lavender Farm. Personally, I detest the smell of lavender but whatever floats your boat.
:: Pack a picnic and spend the day exploring the Para Wirra Recreation Park where there's lots of local wildlife to say hello to.
:: Embrace your inner nerd and learn about the history of the area on the Church Hill State Heritage Walking Trail in Gawler, the Gawler Driving Tour and the Tanunda Heritage Trail.
WHERE TO EAT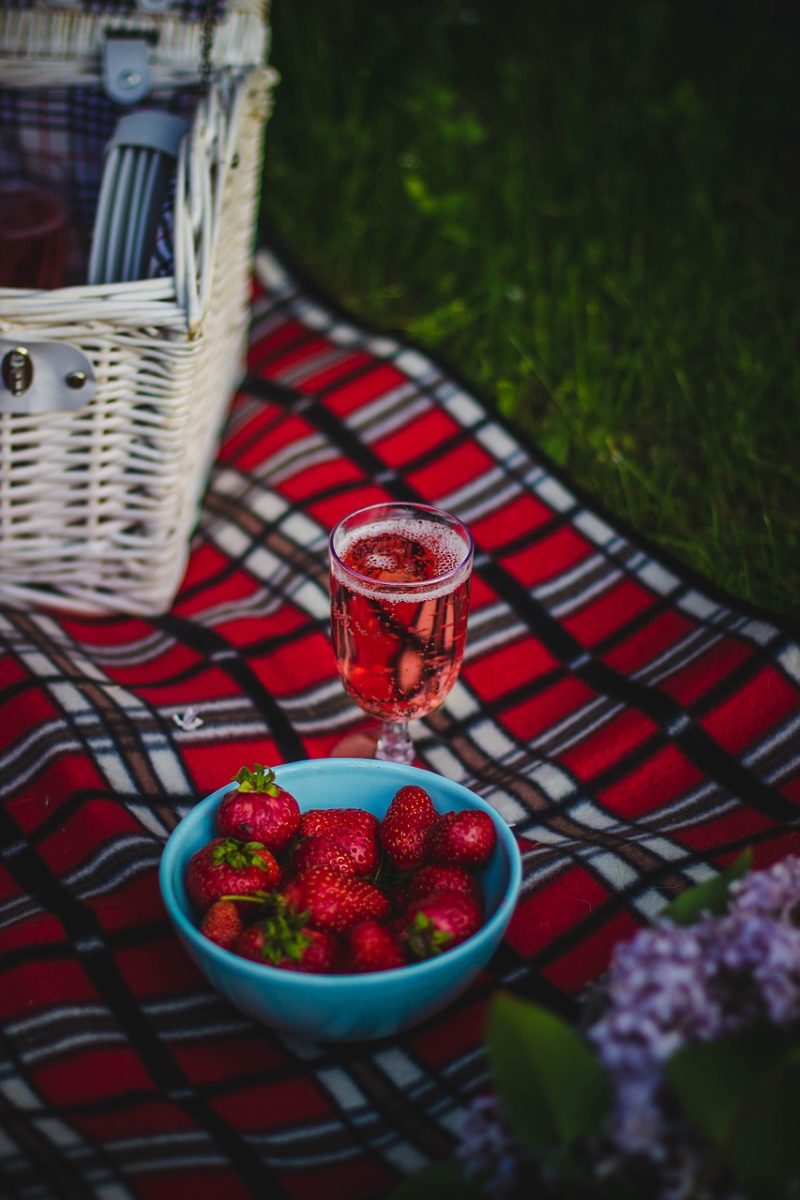 In a sentence, the Barossa is 50 shades of delicious. These are my favourite eat houses, or as normal people call them restaurants.
Hentley Farm ::
Hentley Farm offers one of Australia's best degustation experiences, so it shouldn't come as any surprise that it will send you straight to foodie heaven. Housed in a refurbed 1880s farm building, expect lots of rustic vibes.
Pindarie ::
Offering views across the valley, this cellar door-come-restaurant is doing it right with its seasonal lunches. On the menu find locally-made pies and platters, all sourced from local suppliers.
Maggie Beer's Farm Shop ::
A visit to the restaurant-slash-shop of the Barossa's favourite daughter, gourmand Maggie Beer, is a must when in the region. Pick up a hamper for lunch, along with some condiments, pate and preserves for the road. Time your visit, with daily 2pm cooking demonstrations in Maggie's studio kitchen.
Maggie Beer's Farm Shop. Image credit: SATC/Sven Kovac
Appellation ::
A true culinary masterpiece, Appellation is regarded as one of the finest regional restaurants in Australia, showcasing local growers and matching local wines. All as you'd expect from the restaurant offshoot of luxury accommodation The Louise (the one that costs $600 a night). Expect to try things like grilled duck breast with celeriac cream, wild caught venison with fermented shitake and Coorong Angus beef with shiraz glaze.
fermentAsian ::
From traditional Vietnamese dishes to local adaptations of South-East Asian cuisine, fermentAsian offers something a little different to your regular regional restaurants. But true to the Barossa, the focus on quality is equally important, along with an emphasis on supporting local producers, and using home-grown vegetables and herbs. Try the Penang peanut curry or Barossa Black Angus beef ribs.
Angaston Hotel ::
Fans of a good old-fashioned pub will get all rowdy for the Barossa's stable of very-old (in Australian terms) beer-serving venues. Built in 1846, the Angaston Hotel is just one of the Barossa's old pubs that date back to the 1800s. They do a mean pub-style meal and offer plenty of old world charm.
Enjoy!
Kim xx
Follow Kim's awesome travel blog, Eat Play love Travel and stalk her on social, INSTAGRAM / TWITTER / FACEBOOK