Who doesn't love a five star boutique hotel, in the heart of our beautiful City? Let us introduce you to the magnificent Mayfair Hotel…Here are 8 reasons to visit!
1. Mayflower Restaurant
You will dream about this food for weeks after tasting it. The Mayflower Restaurant and Bar is in the super talented hands of Adelady, Bethany Finn. You can feast on a buffet breakfast or an a la carte lunch and dinner.  And what comes after a great dinner? A GREAT dessert! And they even have a dessert trolley, need I say more?
2. The Rooftop Bar
Get in the lift and head North! At the top you'll find stunning views of our beautiful CBD, with a gorgeous rooftop area and, of course, an amazing bar!  The cocktail list at Hennessy is next level — you must try their signature cocktail, using honey from their own Mayfair Honey Bees!
3. The beds…you can take them home with you! 
Yep, they're THAT comfortable they've had so very many requests from guests to buy their hotel room bed. So, they've made that possible! This is not a joke, just ask the lovely people at the front desk for more info.
4. The location, it's close to EVERYTHING
Walking distance to all our lanes and delicious eateries. How often do you get to wake up and walk to the Torrens for a coffee or a light jog?
5. The rooms
Superior Queen Rooms, Deluxe King Rooms, Deluxe Twin Room, Luxury King Rooms and Mayfair King Suites, there's something for every kind of Adelady.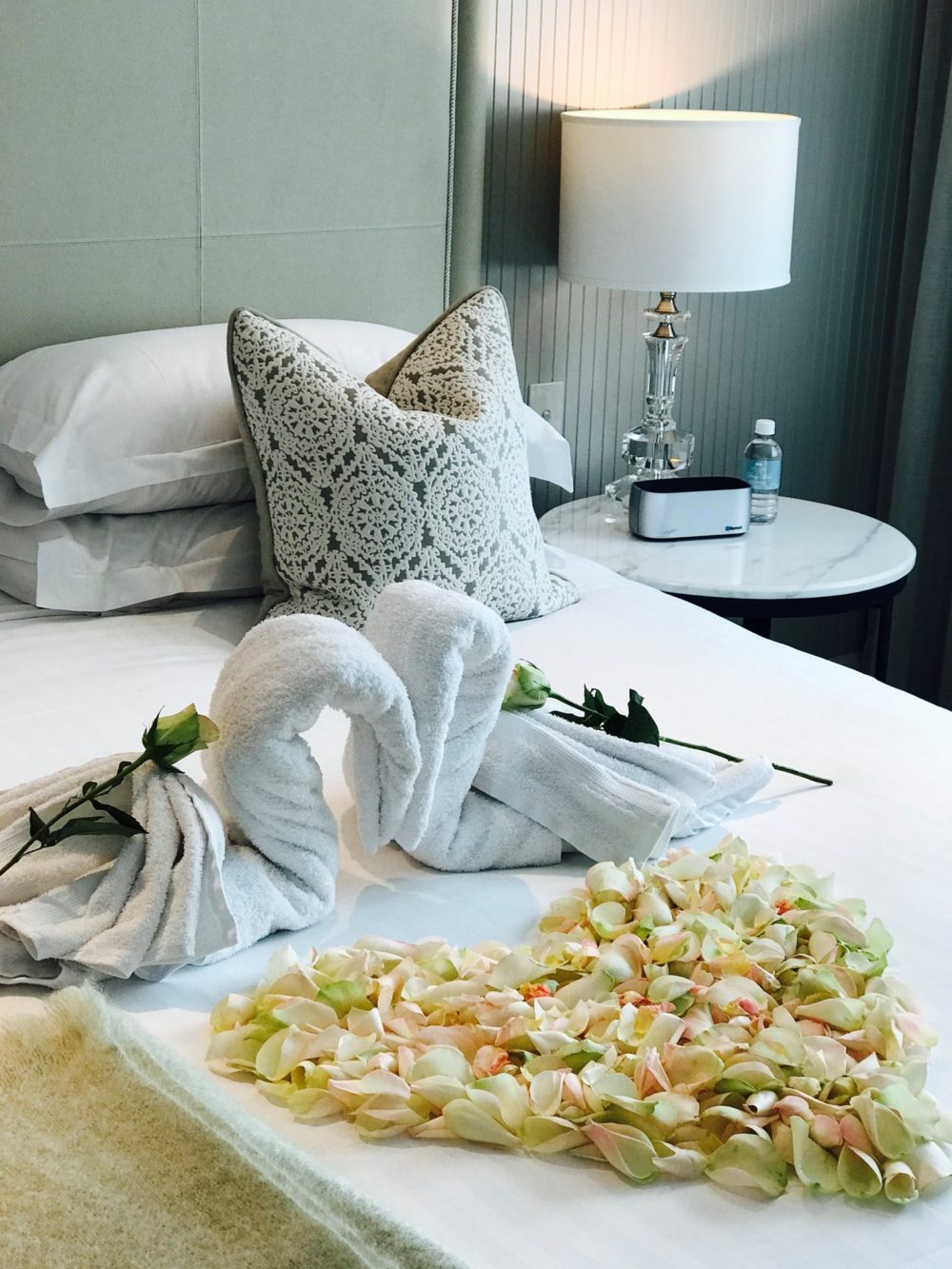 6. High Tea Heaven
Every Adelady loves a High Tea, right? At The Mayfair, you get a glass of sparkling on arrival followed by a delicious selection of finger sandwiches, scones, tartlets, profiteroles and other tasty morsels.
Experience High Tea at the Mayfair Hotel, every Saturday and Sunday from 2pm to 4.00pm*. Bookings are essential, call 08 82108899 or email [email protected]
7. The ultimate event location
There's a smorgasbord of rooms and room sizes to choose from. Depending on your style of event, they have banquet rooms, theatre rooms, meeting halls and boardrooms. Perfect for Xmas parties, work functions, birthdays and of course wedding receptions!
8. They support local!
The stunning Mayfair beds have been custom designed and made right here in Adelaide, along with the beautifully handcrafted wardrobes, marble top desks and side tables. they also source local food and beverages to support our local growers and businesses.
Follow The Mayfair Hotel on social…