Just because it's cold and maybe a little wet, it doesn't mean you're banished to your couch for the next 3 months. Your'e not a bear – you don't need to hibernate!
Also, our gorgeous City is twinkling with fun and excitement, just waiting for you to come in and celebrate! There are over 40 Splash Adelaide projects coming your way this winter and spring in Adelaide. With plenty of live entertainment, kids sport activities, pop up music festivals and culinary delights, there is something for every type of Adelady.
Here's a list of a few things to do in the City this Winter — and might I add – ALL of these are more fun than couch time.
:: Eco-Caddy Night Rides
What a rad way to see our awesome city. The guys at Eco-Caddy are running night rides so you can get from A to B, while exploring Adelaide. To book, head over to their website HERE.
:: Coromandel Crescendo
Friday September 30, come and celebrate Coromandel Place and all the surrounding food businesses with a delicious long lunch and street party with live music, amazing food and good times. The long lunch is from 12-3pm and is open to all (first in best dressed!) with lunch provided by Osteria Oggi and other surrounding businesses.
Then for those who want to kick on, from 3pm-late the street will be closed to celebrate Coromandel Place with live music, surrounding food businesses, bubbles etc.
:: Victoria Square Art Market
We are so excited that THIS is back! The ever popular Victoria Square Art Market is kicking off on Sunday 16 October from 11am – 6 pm. And everyone is invited! You can experience local art and culture, meet local artists, discuss art, buy vintage clothes, purchase art and immerse yourselves in the local South Australian art scene!
Foodies will love this too because there will be plenty of lunch options including Japanese cuisine like Okonomiyaki and Yakitori! And to top it off, there will also be a licensed bar featuring some of our best South Australian wines and local brews. More details HERE.
 :: Aqua Beats
Now THIS is cool! Ever wondered what it would be like to witness a water fountain dancing to the beat of live music?!  Aqua Beats kicks off July 23 in the heart of our City. You'll be entertained by local musicians, playing in tune with the Victoria Square/ Tarntanyangga water feature! Bring the whole fam for this one. All the details are HERE.
:: Snow Jam 
Come and join the Snow Jam party!  Snow Jam is a 2-day festival where you'll get to enjoy 28 local Alt-Pop acts play across 2 stages — it's a true visual delight. Snow Jam will be showcasing artists such as; Operation Firehat, The Coconut Kids, Trent Worley, Mackenize, Oceans, Pink Noise Generator, Captain Hellfire, Short Waves, Lost Woods, Kylie Brice Trio and loads more. We love a good music festival and this is one you don't want to miss. Friday August 5 and Saturday August 6, 6.30pm – 1.30am at the Crowne and Sceptre Hotel. More info HERE.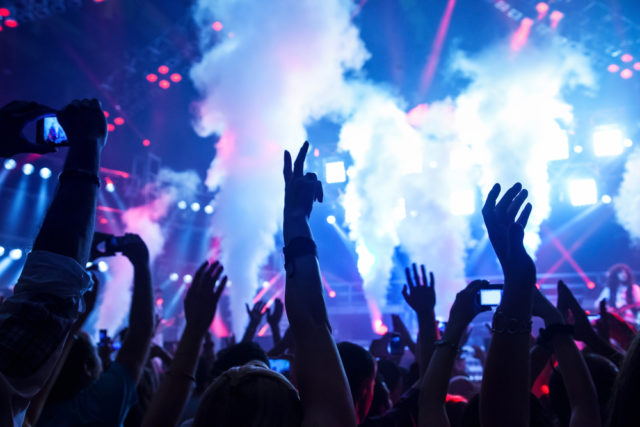 :: Boucle De Burbs
Get your calves ready because this is going to be so much fun! On the 28th of August  Adelaide's backstreets and alleyways will come alive with The Boucle De Burbs!
What a great way to see our laneways and pass some of our City's best cafes and hidden gems.
The fifth annual Boucle De Burbs will set off from Bonython Park Pond from 12pm Sunday August 28th. The course is about 40km and you have the day to complete it, so take your time and enjoy the ride. More info HERE.
:: Pop up Musical
This will definitely warm you up – The Coconut Club is Adelaide's latest pop-up musical adventure. It's like a mini-music festival with local musicians, good vibes, fine wine, boutique beer, gourmet food and serious, SERIOUS fun!
Every few months, they take over an urban space in Adelaide and turn it into a musical oasis! Tickets are $25 and are limited. Book HERE.
:: Root Down
If you love events like WOMADelaide, this is for you! Warming up the streets of Adelaide, Root Down is a combination of jazz, funk, disco and soul. Alongside the awesome music, you'll also enjoy visual artists, screen-printing, vinyl, beat and break-dancing workshops and some delicious local beer and wine.
Make sure you wear your best tracksuits  – you'll need to be comfy, because believe me – you will be dancing too! Tickets available HERE.
:: Get Active in the East End
The East End is known as an amazing retail precinct, full of awesome shops and coffee shops, but this winter, they're shaking things up a bit and bringing all things active and outdoors to the East End. We're talking rock climbing, adventure sports, camping, fitness and travel!
See, I told you so — there is so much fun to be had in our City this winter and spring! For a full list of things to do, make sure you head over and check out SPLASH Adelaide!