2020 has been the perfect reminder of just how lucky we are here in South Australia to be surrounded by so much nature… and it's all at our fingertips!  Never again will we take for granted the luxury of freely being able to exercise outside on all the amazing tracks designed for running, hiking and riding. The best thing to come out of this year has been families getting out of the house, away from iPads and phones and reconnecting while riding, skating and walking together!
With this newfound zest to get out and explore the thousands of footpaths, bike paths, cycling trails, parks, gardens and playgrounds that our South Australian councils maintain for us (thanks guys!), we thought we'd share the love and put together the ultimate list of sneaky spots for you to ride, run and walk in our great state!
Run for the hills
Mosaic Trail | Yorke Peninsula Council
Approximately 3km of coastal trail, running between Edithburgh and Sultana Point. You'll find a flat and even surface, ideal for jogging. One of the most beautiful features are the 90+ ocean themed mosaic rocks alongside the path – you can count them down as you run, or stop to admire them on your walk back.
Willow Bend Reserve | Town of Walkerville
Located within Linear Park, you'll find this great spot to workout using the exercise equipment provided.
Scenic & Coastal Trails and the Heritage Trails | District Council of Robe 
Scenic & coastal trails with incredible views including some of Robe's famous icons. Heritage trails which showcase some of Robe's many heritage listed buildings.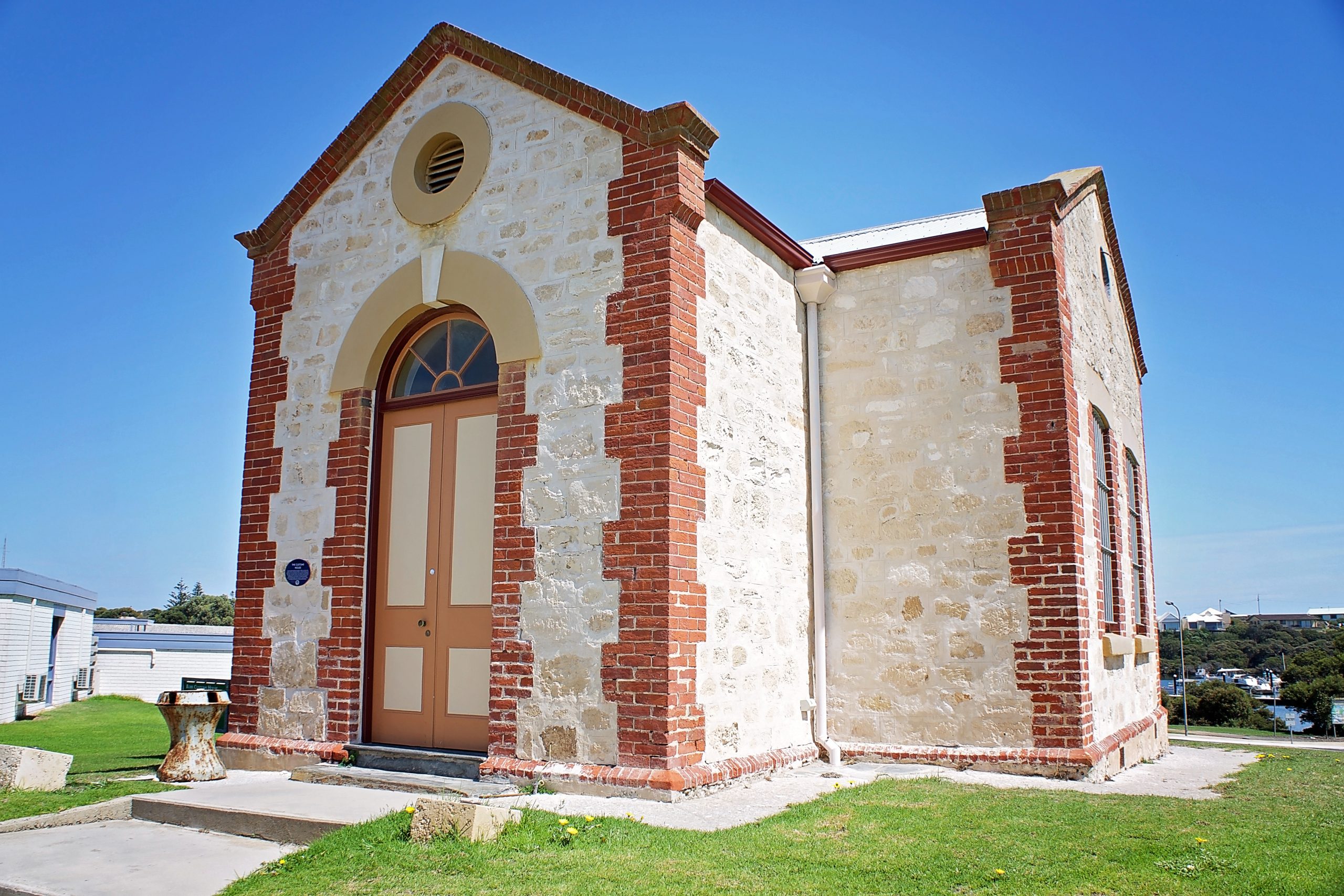 Carisbrooke Park, Little Para River | City of Salisbury
Explore all the native flora and fauna that follows along gorgeous Little Para River.
Avenue Road Reserve Fitness Equipment | City of Mitcham
There's plenty of workout equipment for everyone and anyone to use! Including a cross trainer, exercise bike, leg lift, ab bench, chin up and chest press.
Mitcham's Shared Use Trails featuring  Lynton Reserve Trails |  City of Mitcham
There's approximately 40 kilometres of off road trail for cycling and walking. Four trail zones across the district provide a range of walking and mountain bike riding challenges and areas to explore. There is a variety of terrain, which includes some steeper gullies, quarries areas and stunning views of the ocean and surrounding hills.
Walk the walk
Walk the Yorke | Yorke Peninsula Council
Walk the Yorke follows the coastline of the Yorke Peninsula for over 500km. Walk the trail and pass by quaint coastal towns, dramatic surfing breaks, sandy coves and ancient limestone cliffs.
Linear Park Trail | Town of Walkerville
This is a beautiful scenic route for those wanting to go for a walk, jog, step out with four-legged friends or spend some quality time in nature with family.
Crawford Reserve | Town of Walkerville
The labyrinth in Crawford Reserve always proves a nice surprise for those walking past, particularly to the children within the community!
Kaurna Wetlands trail | City of Salisbury
You can expect to see wetlands, native flora and fauna, gum trees and more when you visit this trail!
University of Adelaide Running Loop Trail | City of Adelaide
A quiet escape amongst the hustle and bustle of the city, this central location includes plenty of signage to help get your daily steps in.
Minda Coastal Walk | City of Holdfast Bay
This is a brand new pedestrian and cycling pathway in North Brighton, and links the esplanade pathways from Glenelg and Brighton for the very first time.
Tumby Bay Mangrove Boardwalk and Nature Trail | District Council of Tumby Bay 
Interpretative signage to learn about the important mangrove environment along the 400m board walk.
Emu walking trail | Roxby Downs Council
The Emu Walking Trail is a 3 kilometre circuit trail. Th­e head of the trail is on Richardson Place outside of the Roxby Downs Visitor Information Centre, however you can start the walking trail at any point along the circuit.
Arid Recovery Sunset Tour | Roxby Downs Council
Walking through the sand dunes outside of Roxby Downs (Arid Recovery Reserve) to a viewing deck. The viewing deck looks over the desert surrounding Roxby Downs and Olympic Dam and you can also see the Olympic Dam mine site.
Elliston Coastal Trail | District Council of Elliston
Situated on the shores of spectacular Waterloo Bay and between some of the most dramatic coastline on the Eyre peninsula, Elliston is known as great place for fishing, swimming, surfing and bush walking. The Elliston Coastal Trail is 13.6 km of walking and driving track spanning the spectacular cliff top coastline between Little Bay Surf Break and Cape Finnis.
Sturt Street Loop | Rural Council of Murray Bridge
Undoubtedly the jewel in the crown of Murray Bridge, Sturt Reserve is a mecca for outdoor pleasure and fun for local and international visitors alike. This breathtaking reserve is located on the banks of the mighty Murray River, downstream from the first bridge to span the major waterway.
Ride like the wind
Minlaton Skate Park | Yorke Peninsula Council
This popular skatepark features half pipes, quarter pipes, coping rails, mini ramps and fun box. Adjacent to a conventional playground, nature riding trails, sports courts and the Captain Harry Butler Red Devil plane display, the non-skaters are also in for a treat.
Linear Park Bike Trail | Town of Walkerville
This trail provides an important connection between the north eastern suburbs and the city. Many CBD workers find it faster to beat traffic on their bike through the park rather than driving or catching transport — plus its such a pleasant ride!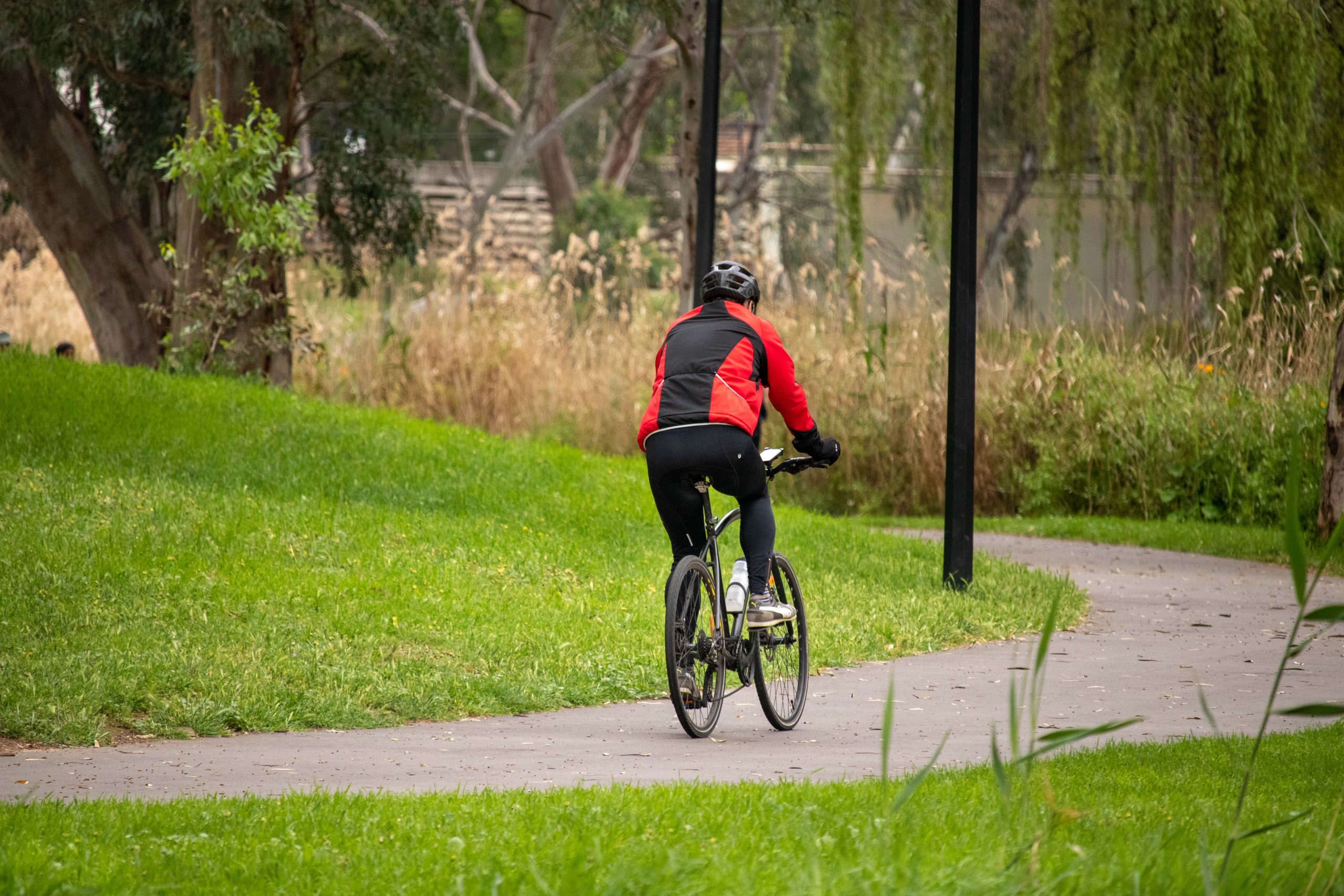 Karinya Reserve Skate Facility | City of Mitcham
This facility provides lighting until 9pm for extra safety, and is suitable for beginner, intermediate and advanced skill levels.
Coastal Path | Port Augusta City Council
The trail is shared use for cycling and walking, and runs along the coast from the back beach, right through to the Australian Arid Lands Botanic Garden.
Copper Rail Trail | Copper Coast Council
A shared cycling and walking trail between Kadina and Wallaroo following the old railway line, approximately 8km long.
Bike Trails | District Council of Robe
The trail is being rebuilt as crushed limestone, suitable for wheels, and as an environmentally sustainable path further from the cliff edge.
As much as we wish we could have listed every trail that there is, there are plenty that we haven't gotten to yet — so head to the SA Councils website to find a bunch more! And don't despair if your council's not listed with a trail, we encourage you to explore both the trails listed above or go to the following links see what cycling, running and walking trails are available to try out.
Clare & Gilbert Valleys Council
District Council of Coober Pedy
District Council of Franklin Harbour
District Council of Karoonda East Murray
District Council of Lower Eyre Peninsula
District Council of Loxton Waikerie
District Council of Mount Remarkable
City of Norwood Payneham & St Peters
District Council of Orroroo Carrieton
District Council of Peterborough
Southern Mallee District Council
District Council of Streaky Bay
District Council of Yankalilla
#sacouncils #partofyoureveryday #runswalksrides #runningtrails #walkingtrails #ridingtrails