The perfect mix of delicious local produce, wine, gin, craft beers and family-friendly tourism — welcome to Provenance Barossa!
Open 7 days a week, from 9am, you'll find this hub of deliciousness at Beckwith Park, home to Penfolds original Barossa operations and their Nuriootpa Cellar Door.
We're frequent visitors to our fave wine region and Provenance Barossa has absolutely everything you could possibly dream of in one place. It's like a night or day out on the town, with wine tasting, food & coffee, cocktails, craft beer and dinner (backed up by a few more cocktails!) — except you don't need to drive between these hot spots, it's all right here in one place!
First Drop Wines | WEBSITE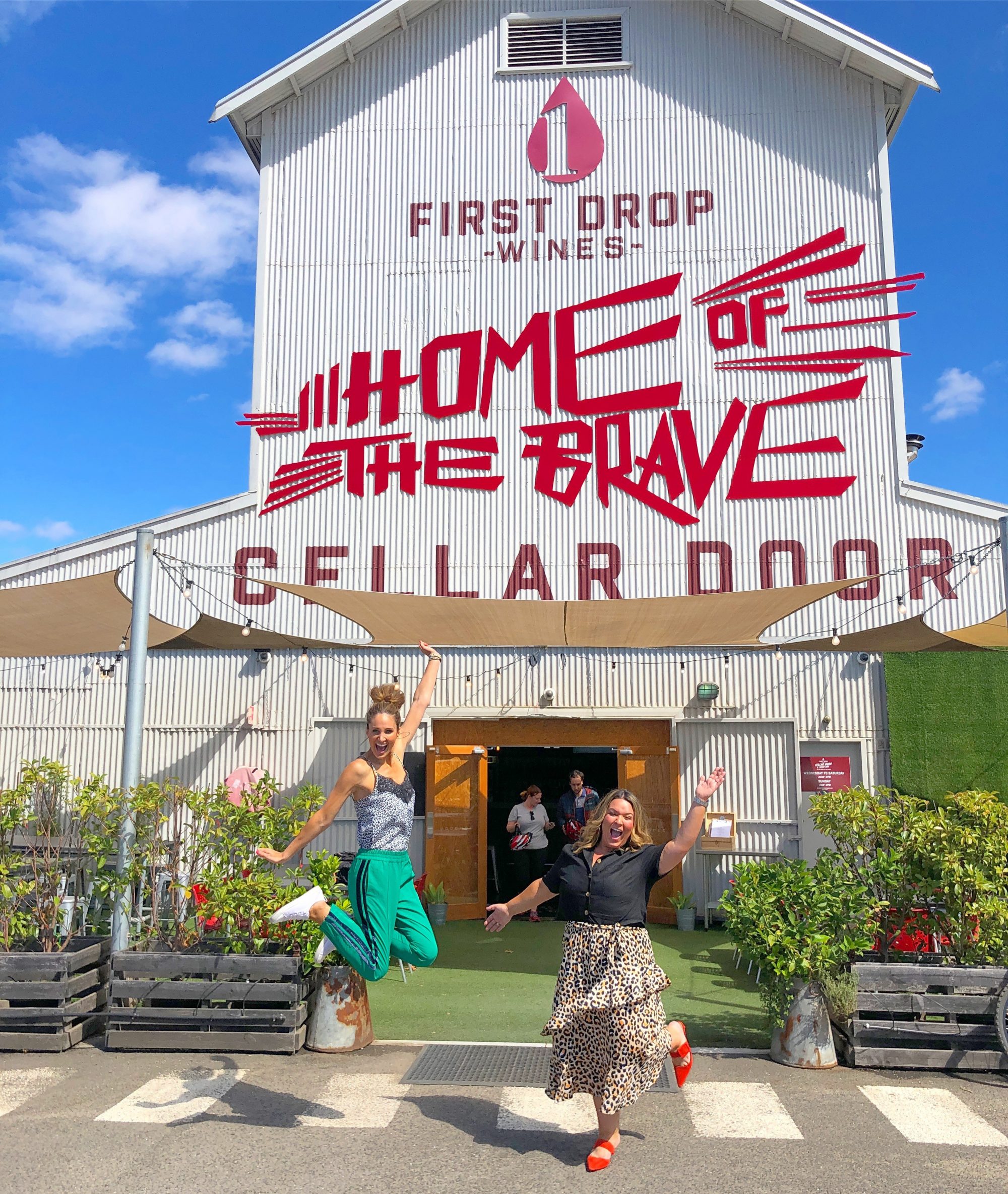 Fun, friendly and a lil bit crazy, First Drop Wines is the brain-child of best mates Matt "Gantos" Gant and John "JR" Retsas, who are both passionate about making incredible wines that pack a punch!
And wine is best served with friends right? First Drop Wine's Cellar Door & Tapas Bar was created to allow the boys to share their big range of terrific wines with the masses. You can pop in and do a tasting, have a glass (or three), then, of course, buy a bottle to crack open back at home.
But you don't just visit for their great drops, you stay on for the food! HOLY COW, their food is next-level! We highly recommend the Caprese Salad and Patatas Bravas.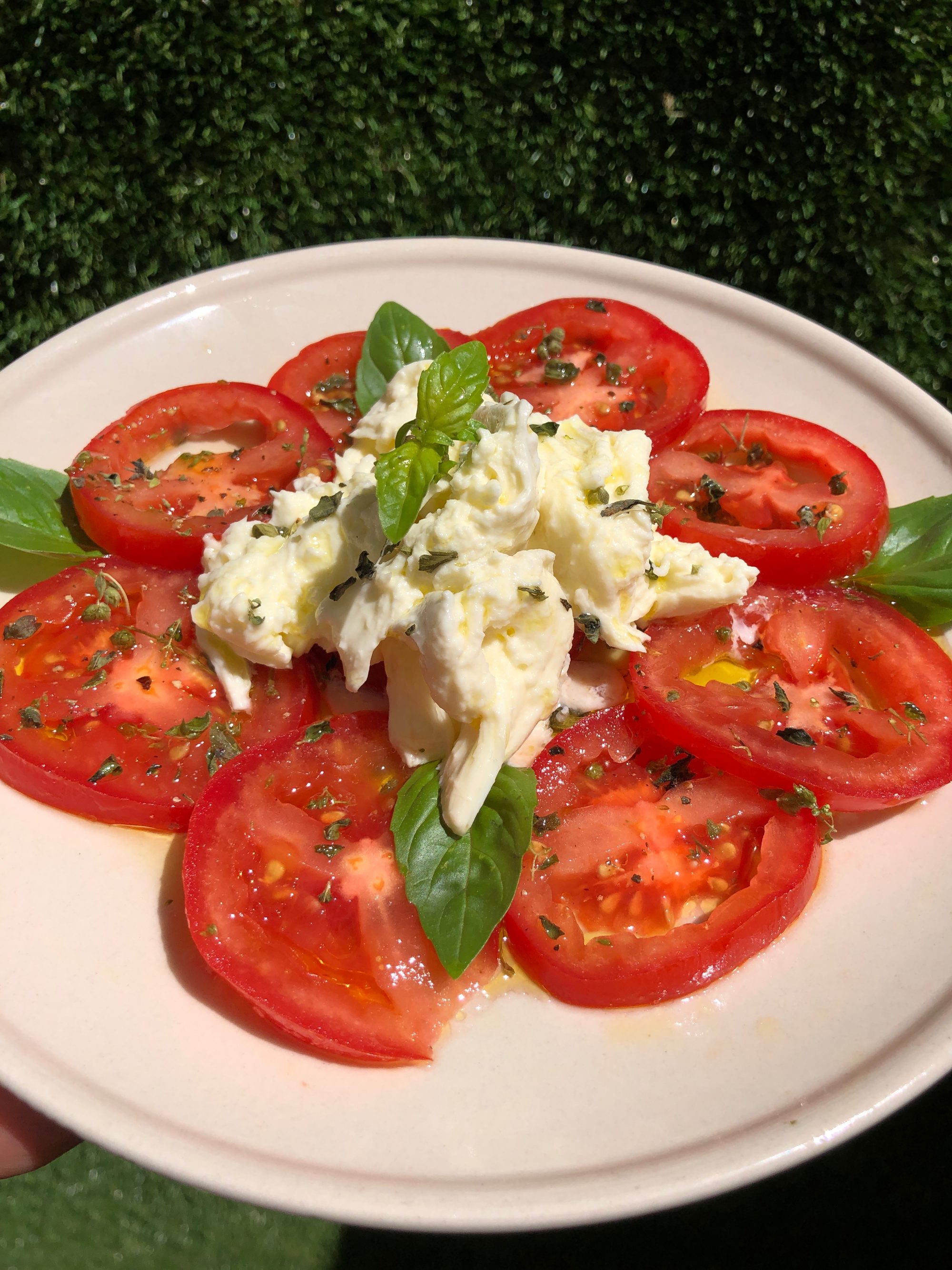 Speaking of food…
This family-friendly restaurant is home to the best pizza I've ever eaten! And I've tried a lot. Seriously, I'm still dreaming of their mouth-watering, authentic wood-fired, grilled prawn pizza. YUM! They have certainly nailed highlighting Barossa's wonderful produce and producers.
The whole aim of the restaurant was to create a menu full of grilled, fired, smoked and charred local produce while also making sure it's super kid-friendly. The restaurant opens out to the lawn area which happens to double up as a wonderland for kids, with toys, garden games and more!
They also have a secret door. This door leads you to another one of our happy places…
Barossa Distilling Company | WEBSITE 
Like any good secret, Barossa Distilling Company will get you giddy with excitement. Partly because you get to try Barossa's first ever gin — the Generations Gin — but also because you're surrounded by some of the world's best!
Not only do you get to taste their spirits, cocktails and wines, but you'll also learn about craft spirits, how gin is made, and the secrets of cocktail making.
The Distillery tasting room and craft spirits bar was first opened in 2017. But you might recognise this historical building — it was once the Old Penfolds Distillery and is still full of original character and charm.
Steiny's Traditional Mettwurst | WEBSITE 
Image credit :: @steinystraditionalmettwurst
The last time we visited Steiny's, this proud SA family business was trading from a small portable building, off the beaten track. Now, they have prime position, out the front of Provenance! We're so proud to see how far Tash and the team have come in such a short time.
Steiny's is home (according to Lauren and our crew) to the best tasting traditional Mettwurst. Made with premium Australian low fat meat, their Mettwurst is smoked using local wood, and packed full of Barossa Valley flavour. 
And when it comes to size — it doesn't matter! They have all sizes on offer — big and small. 
You can taste their range, take a special private tasting or grab a metty toastie and a glass of wine to enjoy on the premises! Whatever the occasion, Tash and the crew are ready to help you pick the perfect sausage for every occasion!
And if you're not a fan of meat, they also make their own chutneys, flavoured nuts and even fudge.
Stein's Taphouse | WEBSITE 
Image credit :: @steinstaphouse
If you love craft beer and all things American, then Stein's Taphouse is your place! They have 14 craft beverages on tap and over 80 more, available in cans or bottles. They also have a range of micro-distilled Australian spirits and liqueurs and boutique wines.
What goes best with these bevies? All-American style comfort foods. And they have plenty!
You can chill on the deck — beer in hand, burger in mouth — and be entertained by cavalcade of live local talents. Stein's has a fun-filled welcoming vibe, you'll almost feel like your in the deep South!
Bean Addiction Artisan Coffee Roasters | WEBSITE 
Start or end your Barossa day out with one thing — coffee!
Bean Addiction proudly make premium blends of coffee and tea like nowhere else. As a self-appointed coffee addict, I can confirm that Bean Addiction have nailed their blends since day one. We met Damien and his team three years ago when they were the only ones in Provenance. Now, they're surrounded by wine, spirits, food and fun and are the centre of a bee-hive of activity! Bean Addiction has had a new fit out and is even more welcoming than before.
And to lure you in even deeper, they also have premium drinking chocolate on offer along with decadent chocolate covered coffee beans. OMG, these are to die for!
You are sure to fall in love with your cuppa, so you can also take your fave blend home with you  — making the perfect gift your yourself, or a fellow coffee-lover!
Hot tip: Try the coffee and tea tasting paddles. That way you get to experience the real bean addiction.
So, come for a visit and stay for the day at Provenance Barossa!
Hayley x