As a kid, it was all about receiving. The act of actual "giving" was boring and seemed unfair – why wasn't I getting the gift?! But as adults, giving a pressie to someone really does make you all warm and fuzzy inside. 
As someone who always leaves things to the last minute and complains that there aren't enough hours in the day to go shopping… Bundle and Twine is THE DREAM! And perfect for my fellow last-minute-xmas-shoppers-that-freak-out-on-xmas-eve!
This awesome Adelaide business was conceived so YOU (and me) can create bundles of beautiful pressies that make other people happy, in just a few minutes online!
And when we say "bundles" we don't mean wooden baskets full of condiments and dried fruit, or stickers stuck on enormous amounts of cellophane – boring!  But rather, beautiful stylish boxes, hand-tied cotton ribbon and gift cards printed on vintage letterpress machines. The kind of gift you'd love to receive and perfect for Christmas/bridesmaids/birthdays/weddings or even a gift for the teacher!
If your creativity is as bad as your time management then you'll lap up the pre-designed gift boxes…Yes, they've done all the work for you! 
Or, if you love to personalise a pressie – because you know your friend better than anyone – you can! And for those extreme people who always go next-level, you can also design your own custom gift box, with a few simple clicks! 
Plus, you can pick ones that suit your style AND budget. You could get a thoughtful gift for $30 or an elaborate pressie for $300 plus – it's up to you. For him, for her, for them, for baby — Bundle and Twine have a gift for everyone!
It's then delivered the next day to your home (so you can give the gift yourself) or to someone's work, school or hospital. Delivery is less than paying for parking in the city too! 
So, a big thanks to another awesome SA business, Bundle and Twine, for creating an easy to use space where we get to create beautiful gifts.
And on a personal note, thanks for sorting out my entire Xmas list!
Hayley xx
For BABY :: 
For HER :: 
For HIM ::
For THEM ::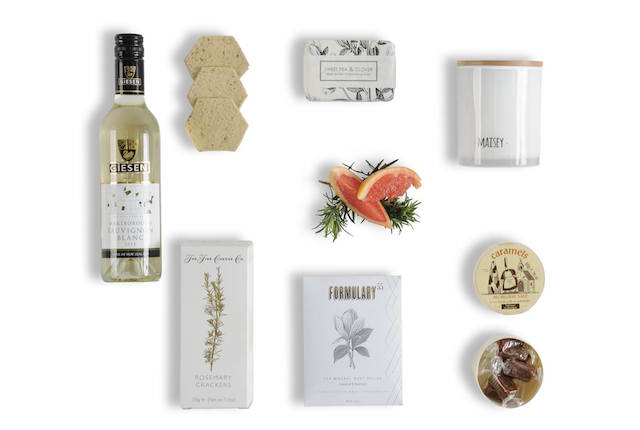 Follow Bundle and Twine online:
:: WEBSITE     :: FACEBOOK     :: INSTAGRAM
Hayley xx