By Guest Blogger Erica Ellerbeck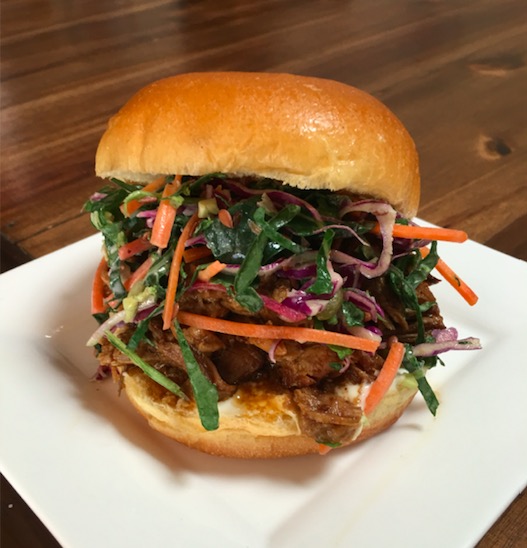 Ingredients
1.5-2kgs of beef brisket or boneless pork shoulder
Half cup chicken or beef stock
Half cup BBQ sauce
Garlic to taste
Rosemary sprigs
1 tablespoon of Dijon or seeded mustard
1 tablespoon of Worcestershire Sauce
G-Fresh Salt and Pepper
Method
In a pan, seal the meat until golden brown. Once sealed, place the meat in the slow cooker. If your slow cooker pan is too small you may have to cut the meat in half to slow cook it.
Mix all other ingredients together until blended. Pour over meat into slow cooker.
Slow cook on high for 4-5 hours or on low for 6-7 hours (over night is perfect).
Once cooked, remove the meat from the slow cooker and pull apart with two forks. The leftover sauce can be reduced in a saucepan so that it resembles a fancy jus, delicious! This can be frozen into portions to use later as well.
Serve the slow cooked meat however you wish! Some suggestions are:
:: Slow cooked meat with sweet potato mash, low fat sour cream and fresh beans
:: Slow cooked sliders on brioche buns with coleslaw\Slow cooked soft tortillas with fresh salad
:: Leftover meat can also be used to make toasted sandwiches
Enjoy!
Erica x