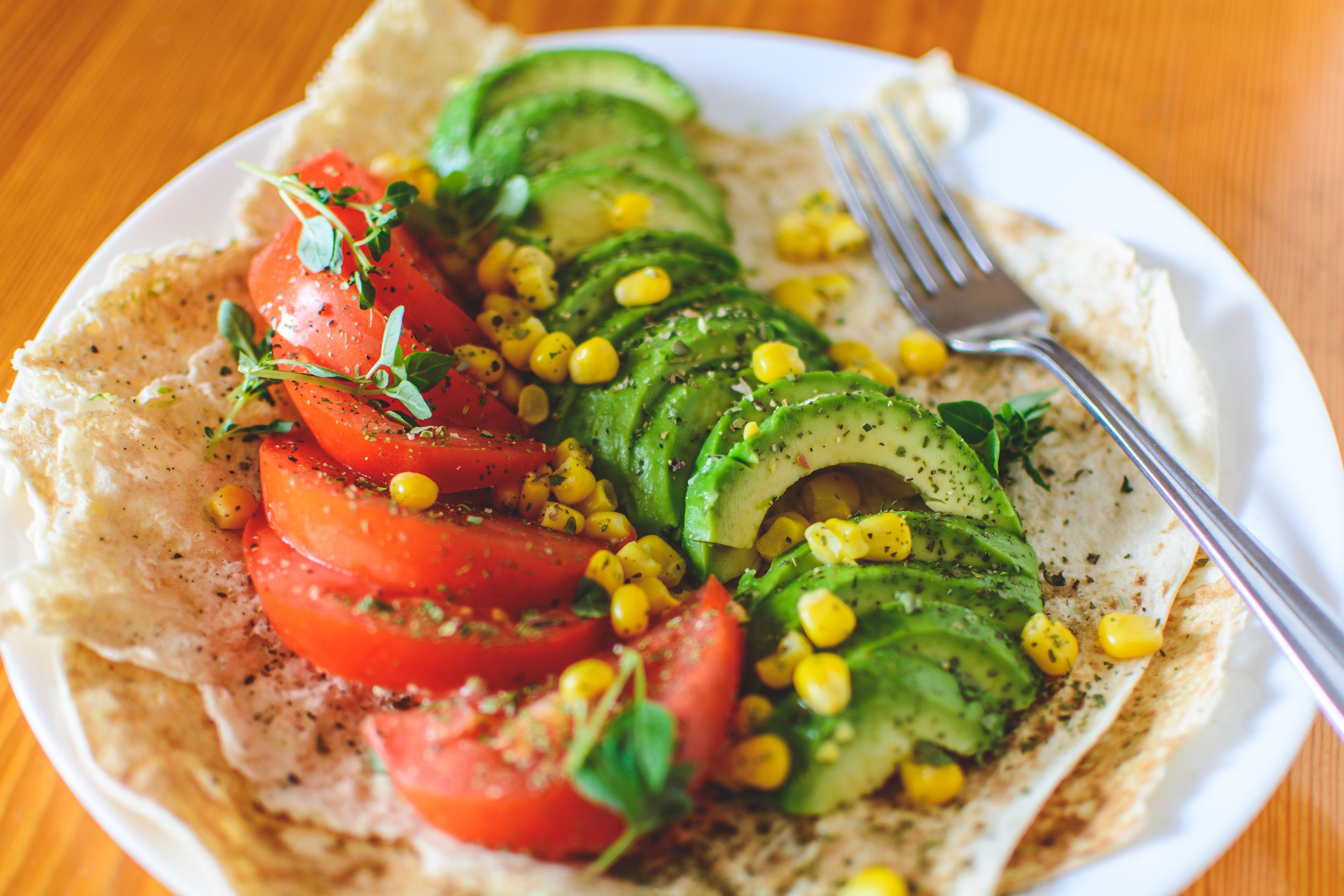 An opinion, an idea or a question… we LOVE hearing what you've got to say!
The other day we received an excellent question… where are the best places to get Vegan or Gluten-Free meals around Adelaide?
We certainly don't pretend to know all the answers, so we put it out there and got back some deliciously-ace suggestions from the wonderful peeps of Adelaide! Some have great options and others are totally dedicated to your vegan or gluten-free desires.
Big thanks to everyone who shared their faves. We can't wait to start exploring!
Em xx
1. Alchemy Cafe, Gawler
facebook.com/alchemycafegawler
2. Ambrosia Cafe, Semaphore
facebook.com/AmbrosiaCafeAndGiftware
3. Archie & Co, Adelaide
archieandco.com
4. Argo, Norwood and Adelaide
argo.love
5. Ayla's Cafe, Adelaide
facebook.com/Aylascafe
6. Bake Bakery, Seacliff Park
bakebakery.com.au
7. Bakery on O'Connell, North Adelaide
bakeryonoconnell.com.au
Image credit :: @bakeryonoconnell
8. Bean Buffs, St Agnes
instagram.com/beanbuffs
9. Becks Bakehouse, Port Noarlunga
becksbakehouse.com.au
10. Booknook and Bean, Adelaide
facebook.com/booknookandbean
11. Bowl Society, Brighton
facebook.com/bowlsociety.sa
12. Bravo, Norwood
bravoskitchen.com.au
13. Brighton Jetty Bakery, Brighton
instagram.com/brightonjettybakery
14. Brother Bear Cafe, Mt Barker
brotherbearcafe.com.au
Image credit :: @brother.bear.cafe
15. Cascada Cafe, Burnside
cascadacafe.com
16. Cherry Darlings Bakehouse, Forestville
cherrydarlingsbakehouse.com.au
17. Coffee Factory Cafe, Port Noarlunga
facebook.com/cofffact
18. Crack Kitchen, Adelaide
crackkitchen.com.au
19. Crux, Semaphore Park
cruxadl.com.au
20. Dear Daisy, Forestville
facebook.com/deardaisycafe
21. E For Ethel, North Adelaide
eforethel.com.au
Image credit :: @eforethel
22. Eggless Dessert Cafe, Goodwood
eggless.com.au
23. Five Little Figs, Payneham South
facebook.com/FiveLittleFigs
24. Flowerbar, Frewville and Pasadena
instagram.com/adelaidesfinest_flowerbar
25. Francesco's Osteria, Torrensville
francescososteria.com/francesco-s-osteria
26. Good Life, Adelaide and Glenelg
goodlifepizza.com
27. Gourmet Gluten Free Bakery, Morphett Vale
facebook.com/Gourmet-Gluten-Free-Bakery
28. Green Ginger, Golden Grove 
greenginger.com.au
29. Intercontinential, Adelaide 
icadelaide.com.au
30. Jamu, Adelaide Central Markets 
lovejamu.com.au
Image credit :: @love_jamu
31. Karma and Crow, Richmond 
facebook.com/karmaandcrow
32. Kenny Catering Co. (available at Malt and Juniper, Adelaide) 
instagram.com/kennycateringco
33. Kitchen 2C, Hahndorf 
facebook.com/kitchen2c
34. Lindes Lane, Rundle Mall, Adelaide 
lindeslane.com.au
35. Little NNQ, Adelaide 
littlennq.com.au
36. The Lost Deli, Norwood 
thelostdeli.business.site
37. Mai Kitchen, Ferryden Park 
maikitchen.com.au
38. Melt, Hyde Park and Henley Beach
meltpizzeria.com.au
Image credit :: @meltpizzeria
39. Minestra, Prospect 
facebook.com/minestra.food
40. Mister Sunshine's, Thebarton
mistersunshines.com.au
41. Montezuma's, North Adelaide and Glenelg 
montezumas.com.au
42. Mylkappa Cellar and Kitchen, Birdwood 
mcandk.com
43. Nagev, Evandale 
nagev.com.au
44. Nest Bistro, Walkerville 
instagram.com/nestbistrowalkerville
45. Nonna and I, Kensington Park 
nonnaandi.com.au
46. Nutrition Republic, Goodwood, Bowden and Flinders Uni 
nutritionrepublic.com.au
Image credit :: @nutritionrepublic
47. Pallet Home + Table, Nairne 
pallet-home.com.au
48. Plant 4, Bowden 
plant4bowden.com.au
49. Pollen 185, Hyde Park 
pollen185.com.au
50. Raw & More Nourishing Cafe, Findon 
justrawsome.com.au/rawmore
51. Raw Earth Dessert, Port Adelaide 
rawearthdessert.com.au
52. Red House Shop & Cafe, North Adelaide 
facebook.com/RedHouseShopCafe
53. Red Lime Shack, Port Adelaide 
redlimeshack.com.au
54. Rise and Grind, Clarence Park 
facebook.com/riseandgrindcafeaus
 Image credit :: @jeneratorjones_
55. Seasonal Garden Cafe, Hahndorf, Stirling and Norwood 
facebook.com/TheSeasonalGardenCafe
56. Serafino Wines, McLaren Vale 
serafinowines.com.au
57. Square 44 Cafe, Surrey Downs 
square44cafe.com
58. Swedish Tarts, Semaphore, Henley Beach, Glenelg, Port Adelaide 
swedishtarts.com.au
59. The Annex Cafe, Glenelg
instagram.com/theannexcafe
60. The Boat Deck Cafe, Mawson Lakes 
theboatdeck.com.au
61. The Davery, Murray Bridge 
thedavery.com.au
62. The Fleurieu Pantry, Port Noarlunga 
instagram.com/thefleurieupantry
63. The Good Pantry, Gumeracha 
thegoodpantry.com.au
Image credit :: @thegoodpantry
64. The Organik Store & Cafe, Glenelg South 
theorganik.com.au
65. The Pantry On Egmont, Hawthorn 
thepantry.net.au
66. The Red Mill Bakehouse, Hectorville and Ethelton 
theredmillbakehouse.com.au
67. The Seller Door, Brighton 
thesellerdoor.com.au
68. Thea Vegetarian Cafe, Adelaide 
instagram.com/thea_vegetarian_cafe
69. Two Bit Villains, Rundle Mall, Adelaide
two-bitvillains.com
Image credit :: @twobitvillains
70. Urban Lights, Lightsview 
instagram.com/urbanwoodfired
71. V Spot Pizza Bar, St Morris 
instagram.com/vspotpizzabar
72. Zenhouse, Adelaide 
zenhouse.com.au
73. Walk The Talk Cafe, Verdun and Blackwood 
walkthetalkcafe.com.au
74. The Greek On Halifax, Adelaide
thegreek.com.au
Image credit :: @thegreekonhalifax