Fleurieu is fun to say, and even more fun to explore! This incredibly beautiful part of our state is jam-packed full of history, family, food, wine, ocean views, and soooo much more!
Since the Fleurieu Peninsula is half vineyard views and half seaside vibes there's plenty to choose from. We started our trip amongst the vines and cruised our way down to the coast, stopping for food and wine, adventure, a little bit of shopping (no one judge our credit card statements right now) and settled down to watch the sunset over Port Noarlunga. Heaven!
Because we had such a great couple of days, we thought we'd share our itinerary so you can steal it too!
xx
It's 11am on a Thursday. I'm sitting on the lawn under a beautiful big tree, overlooking vineyards and olive trees for as far as the eye can see. There is wine being poured and rumours of the world's biggest antipasto platter coming out soon.
Welcome to Zerella Wines — a cellar door filled with so much love and history that you just can't help but be caught up in it all. By the end of the day everyone was family, and even we were calling Frank "nonno" and wondering how to hyphenate our names with Zerella on the end.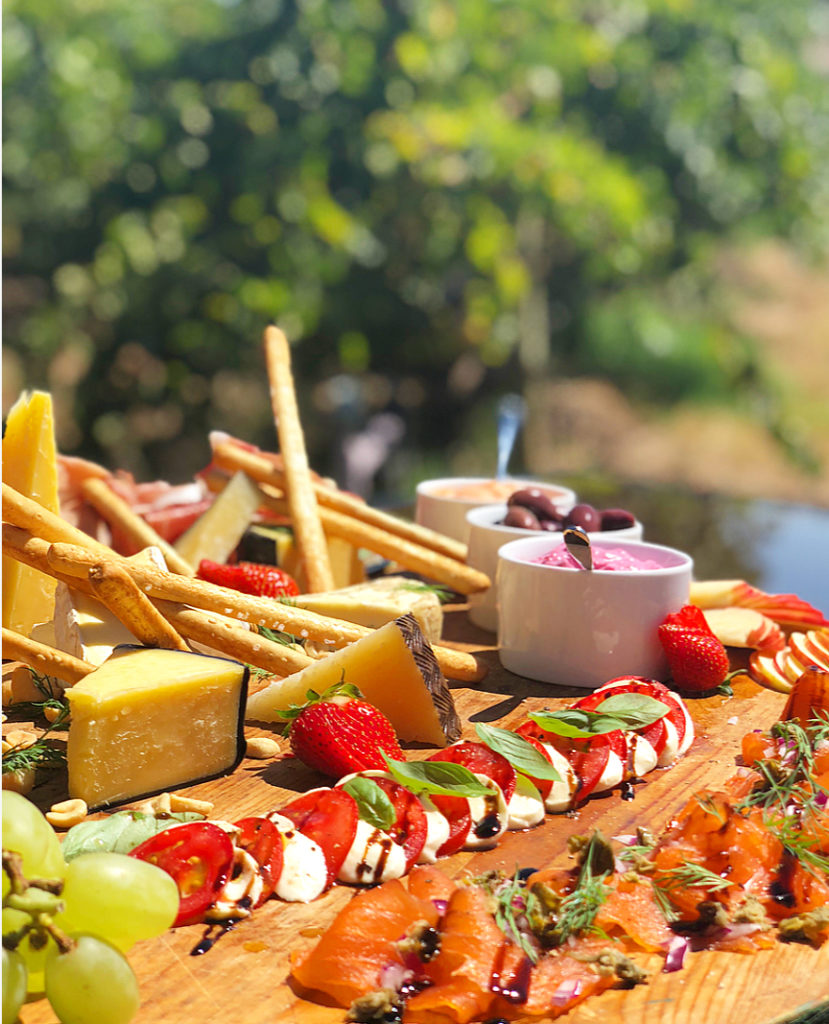 Originally a food truck cruising the coast, Mullygrub has now settled down and made itself a little home in McLaren Vale. And thank goodness that it did, because we were in desperate need of a coffee when we stumbled upon this vibrant cafe!
The interior is colourful and quirky, with a feature wall so bright you can't help but feel happy, and a slogan wall that speaks to our souls with the phrase, "smile, we have wine". There's plenty of room for dining inside or out on the footpath for those perfect days — and trust us, you'll be dining.
The food is sooo delicious, just as bright and exciting as the decor. There are plenty of options for brekky or lunch, or of course if you're just after that coffee and mid-morning snack for a bit of a pick-me-up.
Next time you're in McLaren Vale, make sure to pop in.
We blame our obsession with homewares on one of Adelaide's most beautiful boutiques — Living By Design. You'd know them from their Kensington Road store or even Balhanna, but what you might not know is that they're biggest shop is in the heart of Victor Harbour, in the Victor Shopping Centre.
"Living By Design offers a modern take on classic ranges for your home, creating a timeless feel, with styles stretching from rural life to city dwelling."
Their homewares and fashion are everything we want in life, lols!
Check out the Living By Design and their flagship store, Coast By Design HERE.
Victor's fun new baby has arrived — Oceanic Victor! Perfect for adventure seekers and those wanting to experience life beneath the waves.
You take a quick trip on a luxurious catamaran to the Oceanic Victor in-sea aquarium, just off Granite Island! You'll be decked out in a warm wetsuit with mask, booties and gloves, and then into the water to swim with the Southern Bluefin Tuna!
But getting wet isn't for everyone, "If you don't want to get wet, you may still feed our Tuna or venture below the surface in our glass-sided underwater viewing area."
To enquire and to book, head to their website, HERE.
When the right people recognise the natural beauty that SA has to offer, and choose to set their sights on building a business that compliments it, that's when the magic happens.
Take Coast Motel and Apartments, for example — the striking blue coastline of Port Noarlunga deserves to be shown off, and what better way to do that than by inviting locals and travellers to come and stay right on the beach front? Sounds like bliss to us.
A few years ago, owners Jacqui and Josh were leading very different lives and careers, until enough was enough and they decided to invest in Coast Motel and Apartments, which they had been driving past and dreaming about for years. Now almost 2 years later with lots of love and TLC, it feels like a totally different place with 15 self-contained studio apartments all stylishly decorated that open right out into the sea air.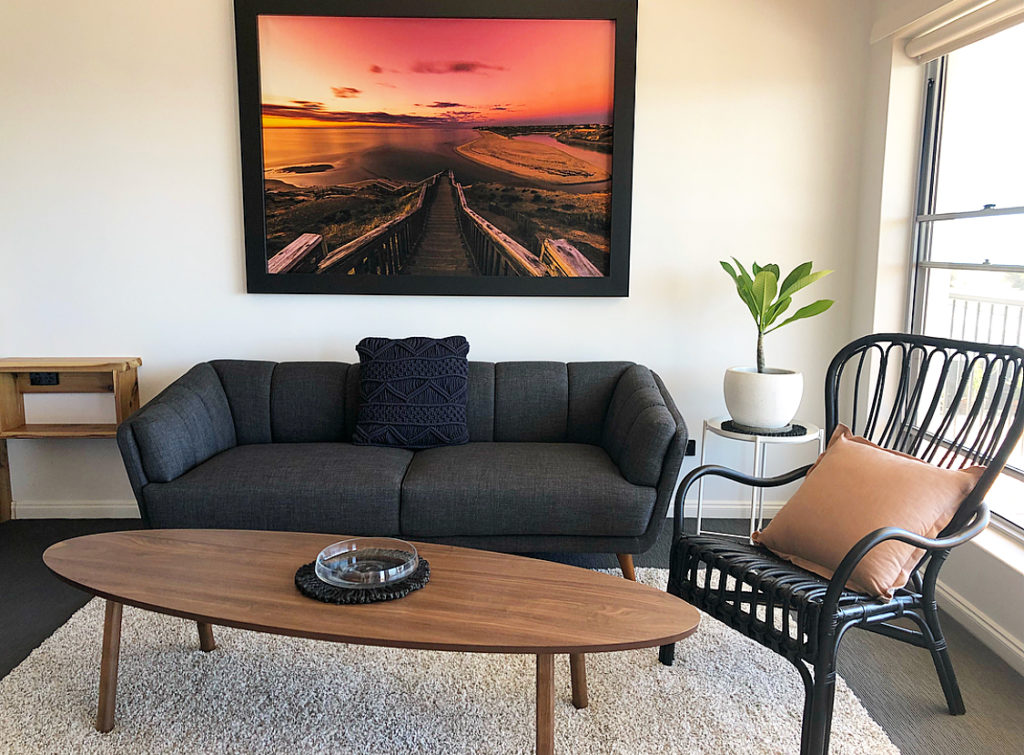 If you love a good itinerary, we have a bunch more where that came from. Head over HERE and you can check them all out!