It's 11am on a Thursday. I'm sitting on the lawn under a beautiful big tree, overlooking vineyards and olive trees for as far as the eye can see. There is wine being poured and rumours of the world's biggest antipasto platter coming out soon.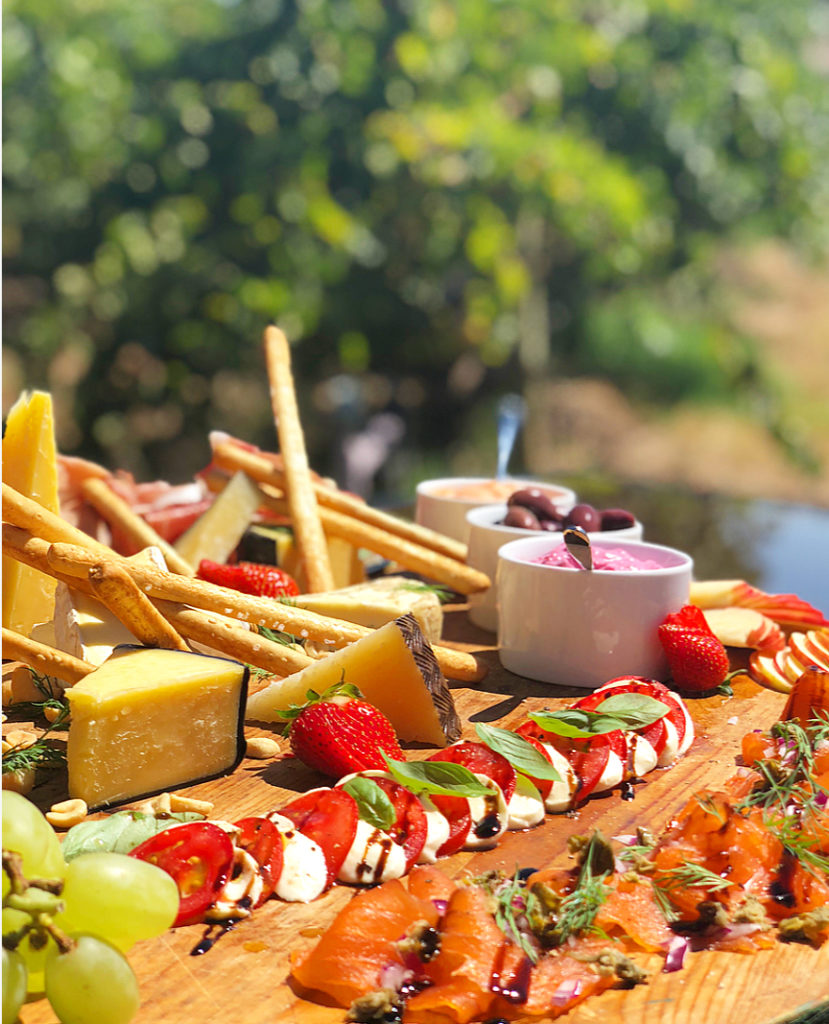 Welcome to Zerella Wines — a cellar door filled with so much love and history that you just can't help but be caught up in it all. By the end of the day everyone was family, and even we were calling Frank "nonno" and wondering how to hyphenate our names with Zerella on the end.
When we said that Zerella Wines was full of history, we weren't lying. The family involvement means that there are 4 generations of Zerella men that have made this delicious wine and cellar door possible. It all started with Nonno Zuzolo — we mean, Frank — who came over to Australia in 1956 with Nonno Ercole Zerella. Ercole translates to Hercules but his new Aussie mates decided "Jim" was easier to pronounce. Frank and Ercole embraced all that our perfect-for-grape-growing land had to offer.
Following in Frank and Ercole's footsteps was Vito Zerella (Vic to his friends), who would become an icon of the South Australian farming, produce, viticulture and wine industries. Vic taught everything that HE knew to his son, Zerella Wines founder and managing director, Jim Zerella. Jim is easily one of the most passionate men that we've had the pleasure of meeting, and the joy that he has for his business, his wine, and his family is obvious as soon as you start chatting to him.
Jim has 3 wine ranges — in honour of the passionate men that came before him the "La Gita" (The Journey) range celebrates the brave decision his grandfather's made to pack a bag and move to Australia. It features locally grown Italian grape varieties such as Fiano, Arneis, Barbera, Nero d'avola and Sangiovese in wines made true to the Italian style. The Zerella Family Vineyard series celebrates some of the icons of his father's market gardening past and finally his single vineyard series represents his own piece of the Zerella Wines puzzle, recognising his passion for vineyards and quality grapes.
Jim now manages the business and the new cellar door, with support from his beautiful (and we mean BEAUTIFUL) wife Georgia, and on the weekends you'll usually find the fourth generation, 3 year old Vito, running around the vineyards.
We know that McLaren Vale is chockablock full of wineries so if you're looking for a point of difference, then here it is! The Cellar Door is open from 11am to 4pm Thursday to Monday at 182 Oliver's Road, McLaren Vale — groups of 8 or more are asked to make a booking. For something slightly more unique you can book a La Gita experience or a tasting among the vines, giving you the opportunity to set yourself up at a portable bar on the back of a apelino and gorge yourself on an antipasto platter and wine amongst the vines, while enjoying panoramic views of the stunning McLaren Vale.
We ended our time at Zerella with a picnic out on the deck, and as we sat with our new family, swapping stories and playing hide and seek with Vito, we really did feel completely at home. Thanks for having us, Zerella family — we'll be back for Christmas lunch!
Millie xx
Want to know more about Zerella Wines?