By Sophie Miller – Streets Of Adelaide
:: 9 Anster St, Adelaide
:: (08) 8212 0708
:: FACEBOOK
The proof is in the pudding — well, actually the cocktail!
Cocktail bars are one of my favourite places to go after work.  They're always so lovely: people dress nicely, have a decompress session after a long day at work and then unwind with a delicious drink. My favourite cocktail establishment at the moment is Proof.  The bar is hidden in the middle of the high-rises around Waymouth Street. You have to wander down a dirty alley way to find this beautiful building.
The usual wine and beer mob are available to purchase but their speciality are cocktails! You can tell that their staff LOVE to make them too. My concoction of choice at the moment is the Faded Lady a delicious, fresh, lemony delight.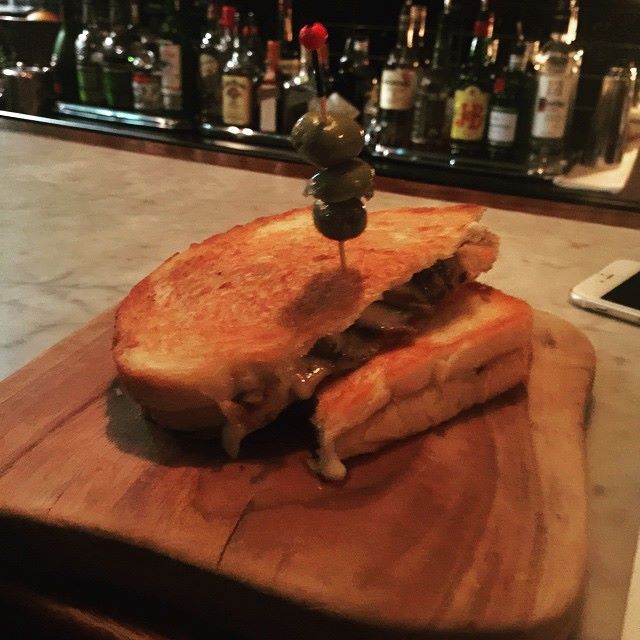 If you're feeling a bit peckish you can also purchase one of their amazing toasties on offer. My favourite is the baked bean and cheese combo with super buttery, crispy bread. You will never want one of your crappy home made toasties again!
Proof calls itself a "sophisticated drinking house" and that really sums up the vibe. If a guy suggested meeting there for a first date — I would be super impressed. It's a venue where I would take interstate visitors if you wanted to impress them with a classy vibe and a delicious cocktail.
Sophie xx