South Australia is full of surprises and road trips are where it's at…
500 kilometres of pristine coastline, magnificent landscapes, wineries, distilleries, one-of-a-kind accommodation, and some of the freshest seafood in our great state  — welcome to Kangaroo Island. The easiest way to get you (and your car) there is is by jumping on board the SeaLink Ferry. 
But with so much to see and do on an island that's seven times the size of Singapore, where do you even start? 
Right here my friends… 
Great wines, a mouth-watering menu and views for days, Dudley Wines is a must-visit on Kangaroo Island. There's a playground for littlies, a one hole, one par golf course for golf enthusiasts and a massive function room that's ideal for weddings or big events. 
With spectacular views of Backstairs Passage across to mainland Australia, the cellar door is in prime position for sips and giggles. You'll find 14 unique wines in their portfolio, all reflecting the personality of the region and all grown and produced on Kangaroo Island. With labels like The Stud Shiraz, Shearing Shed Red, Thirteen Sparkling Red and Porky Flat Shiraz, you know you're in for a good drop! 
From the sea to the shop, oysters don't come much fresher than this! The Oyster Farm Shop brings all the seafood lovers to the yard with gorgeous views, fresh oysters and their popular Grilled and Chilled Aqua Platters. It's exciting times ahead for this pearl, with plans to build a secret bar and a tasting room on the banks of American River by the end of 2021.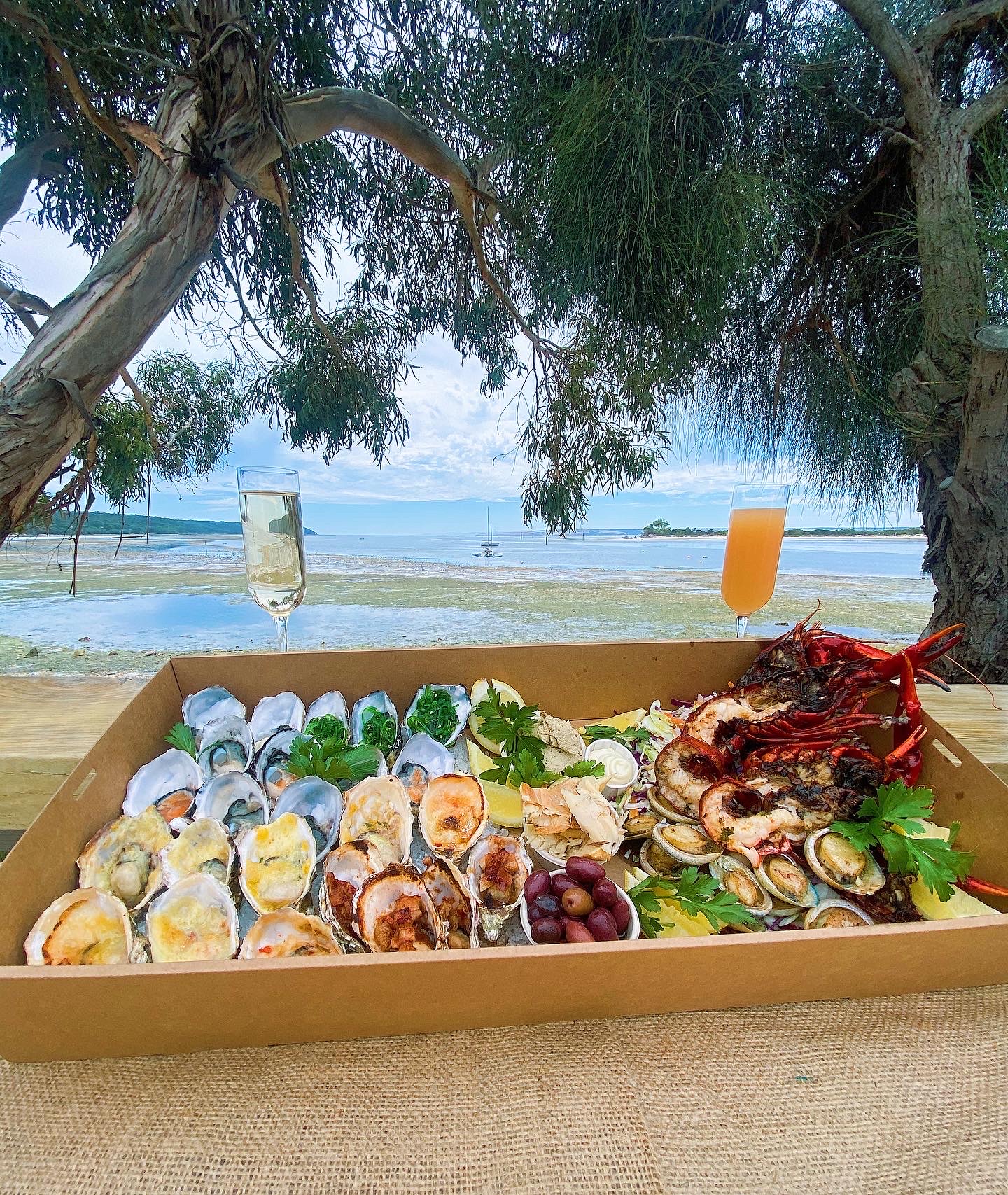 Eight self-contained luxury villas complete with everything you need for a private getaway, Sea Dragon Lodge is the epitome of romance. Offering one, two, three and four-bedroom villas overlooking your own personal beach, Rose Bay — some even include an outdoor spa on the deck.
As well as their gorgeous accommodation, they offer personalised tours on their property. "Our 250 acre estate abounds with all kinds of iconic Aussie animals and bird life. We take our guests on tours so they can get up close and personal with them. All our unique nature experiences include hospitality and a personalised service, fit for royals," smiles Steve. 
Ideal for couples, retirees, and parents needing a weekend away from the kids, Sea Dragon Lodge and Villas are exactly what the doctor ordered.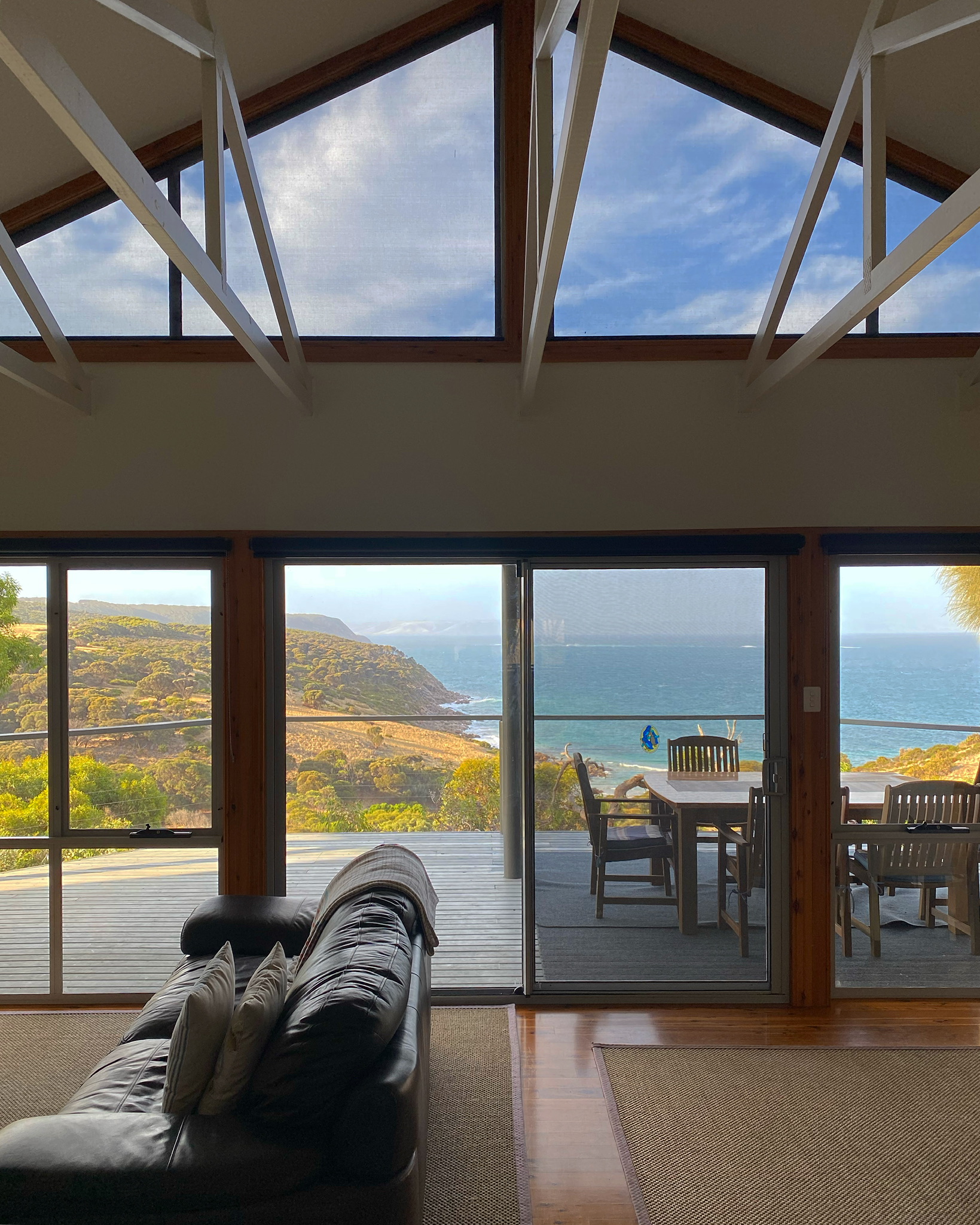 The best way to see South Australia is by taking a tour! Exceptional Kangaroo Island offers luxury small-group food, wine, wildlife and adventure tours, taking you to all the secret spots that only a local would know. 
Great coffee, great food, a magnificent garden setting and only a short walk from the Sealink Ferry, Millie Mae's is a new Adelady favourite.Everything is made fresh and local from their 14 fruit trees at this new brekky hotspot in Penneshaw. "If we can't grow it or make it fresh here on the property, we support our local Kangaroo Island producers," says owner Jan.
Created by special events legend and LifeTime Private Retreats owner, Nick Hannaford, you can expect a full sensory dining escape at "Gastronomo. "We bring the magic of outdoor dining to its guests, artfully combined with a touch of theatre, new tastes and hopefully a few surprises along the way". You'll enter a culinary world of local food and drinks, featuring Kangaroo Island Spirits' famous gin, a wine list boasting only Kangaroo Island drops, plus a selection of SA's best craft beers. Gastronomo goes a lot deeper than satisfying your tastebuds; it will encourage real human connections, not just Gram-worthy moments.