I love food. All food. My nickname in high school was Seagull because I was always hungry and would finish everybody's leftovers. Not much has changed… except for my metabolism unfortunately.
In saying that, if I had to choose my all time favourite cuisine, I think it would have to be Thai. And in that department, Lantern by Nu is my go to. Also — I'm going to call it…. they make the BEST Pad Thai I have ever eaten! Yes you heard right… I will expand on that later.
First, let's talk atmosphere. The restaurant itself is on Selby Street, off the main drag of Gouger Street. The decor is a clever mix of rustic and industrial style, with exposed brick, raw timber, amazing lighting and quirky artwork and trinkets. There is plenty to discuss and distract you as you wait eagerly for your food and try not to stare longingly / creepily at the people who have already received theirs… (or is that just me)?
There are different dining areas at Lantern depending on your occasion, group size, or mood. There is a more casual area (high tables and stools), an area with booths and also the traditional table and chairs dining arrangement. There is also a designated bar where you can sit and have a pre-dinner drink. And on that note — be sure to check out their cocktail list!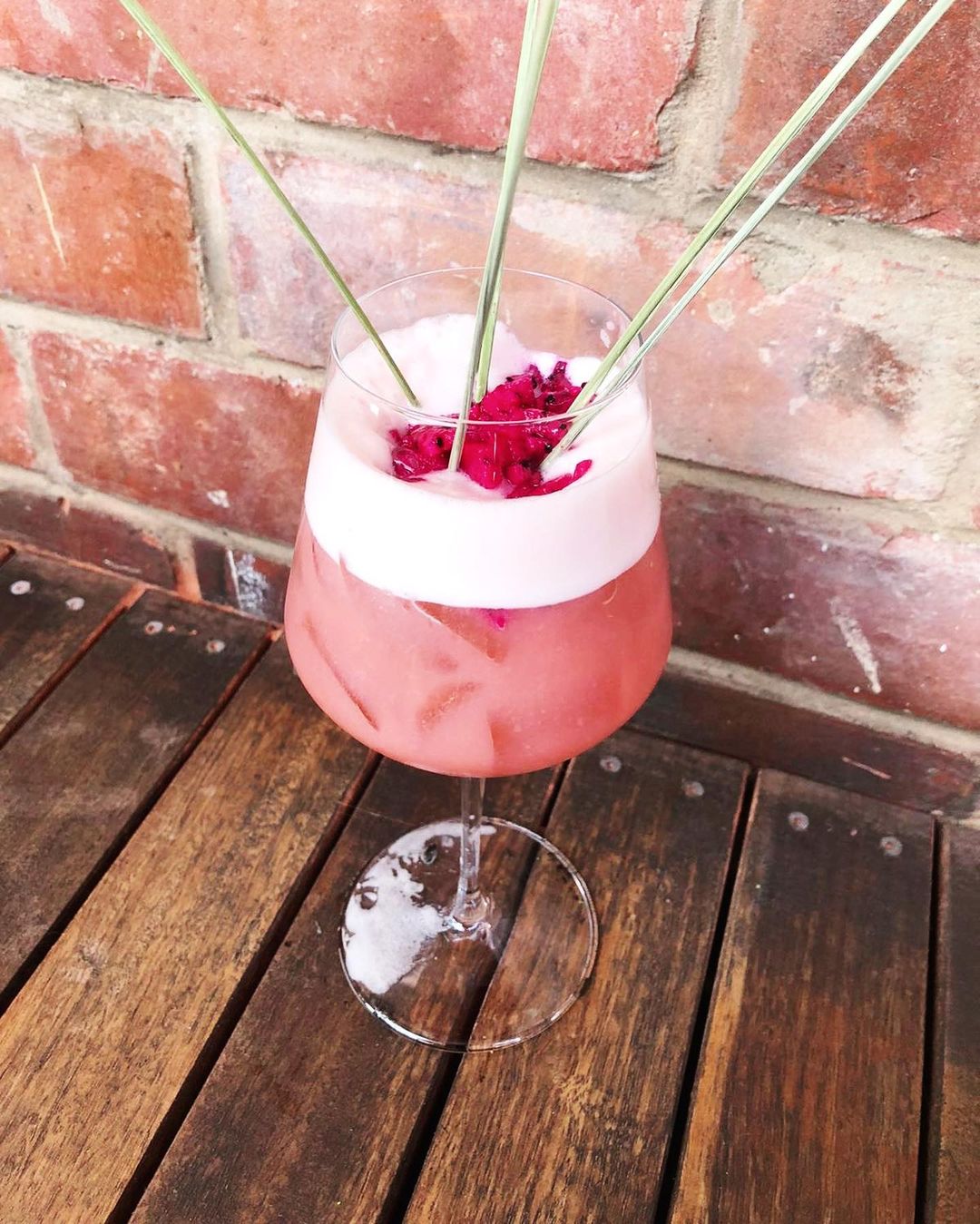 Okay, let's cut to the chase — the food!!! Now, being a big eater, one of my pet peeves is 'big plate, small food.' I don't want to be craving a greasy kebab on my way home (unless of course it's 3am after a night of dancing — in which case this is completely acceptable). I guarantee that you will roll out of Lantern with a satisfied smile on your face and your top button undone… (or again, perhaps this is just me)?
Those who have followed Nu's restaurant journey through Adelaide know that he's an iconic GURU in his field. His food is lip-smackingly delicious with those perfectly balanced Thai flavours of sweet, sour, spice and fresh herbs… droooool! I am not exaggerating when I say they have the best Pad Thai I've ever eaten. Go and see for yourself. They serve it with the peanuts and dried chilli on the side of the bowl so you can 'pimp your ride' to your own taste, so to speak. I'd also recommend the Salt & Pepper Eggplant and the Slow Cooked Beef Cheek. But honestly, you can't go wrong here, it's all delicious.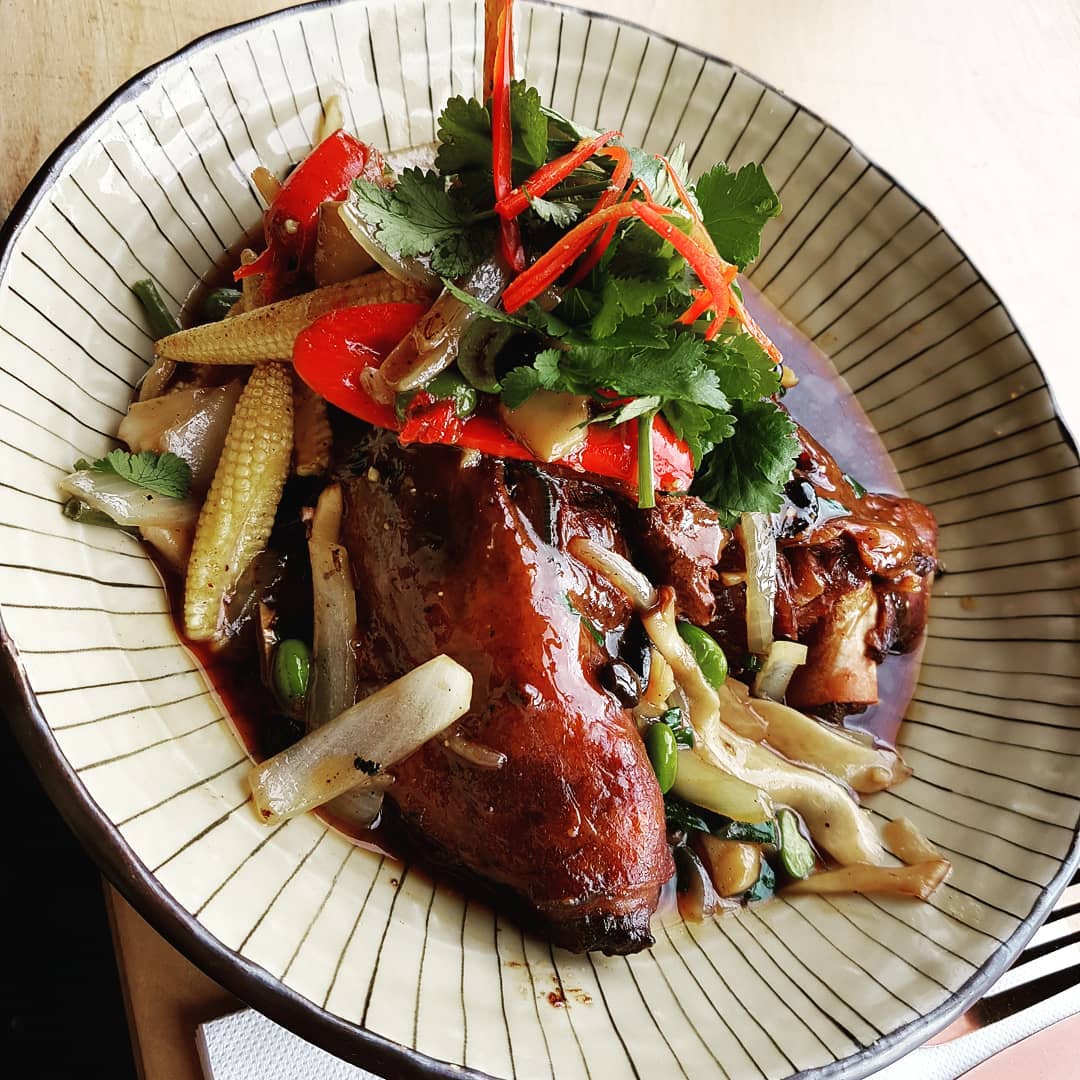 On a side note, if you are like me and get 'menu anxiety' (ie. stare at the options with a slightly increased heart rate because you cant decide what to pick and don't want to get *FOMO), then I highly suggest you go for the 'Lantern Greed' option. At other restaurants, you usually need a minimum of 4 people to choose a banquet style option, but at Lantern you only need 2 (happy dance)! Basically, for a set fee of either $55 or $80 per person (depending on which option you choose), you will be given a steady flow of their favourite dishes (or whatever Nu recommends on their menu that day) and then you get to experience a bit of everything. *FOMO be gone! If you're lucky, Nu might get a spare minute from the kitchen and have a chat with you at your table. Then you too can shower him with praise or incoherent mumbles from the depths of your food coma!
Hand on heart — get your Thai-food-loving friends and go eat up a storm at Lantern by Nu. You will never look back. Just don't wear tight clothes.
*FOMO = Fear of Missing Out
Carrie xx
Images from Lantern by Nu Facebook + website  
Please note that the menu is continuously being updated with new and delicious dishes.