Eat and drink. Stay and play. No matter the mood or what the weather, that sounds like our idea of absolute heaven!
Just 20 minutes up the freeway in whimsical and ever-changing Hahndorf, the experiential destination of Hahndorf Accommodation Group and The Haus Restaurant has something to suit every taste.
If you're after world-class food that showcases the best produce the Adelaide Hills has to offer, looking to recharge the batteries with a quick getaway, or need to magic a special event, the Hahndorf Accommodation Group and The Haus Restaurant have got you covered!
It's hard to nail down just ten, but here are my top reasons to stay and play + eat and drink in the heart of Hahndorf.
1. Fresh and local — get in my belly
Choosing from the extensive menu of delectable delights will be your only problem when dining at The Haus Restaurant. My pick is the pan-seared Atlantic Salmon … to die for! Any other day of the week, you can't go past their rustic pizzas, German specialties, vegetarian and vegan dishes and the most divine grazing platters full of fresh local and regional produce. Put a grazing platter in front of you and your besties and pop a bottle of the finest local Adelaide Hills wine for a sweet meal by the fire or chill out in the spring sunshine out on the terrace or street cafe.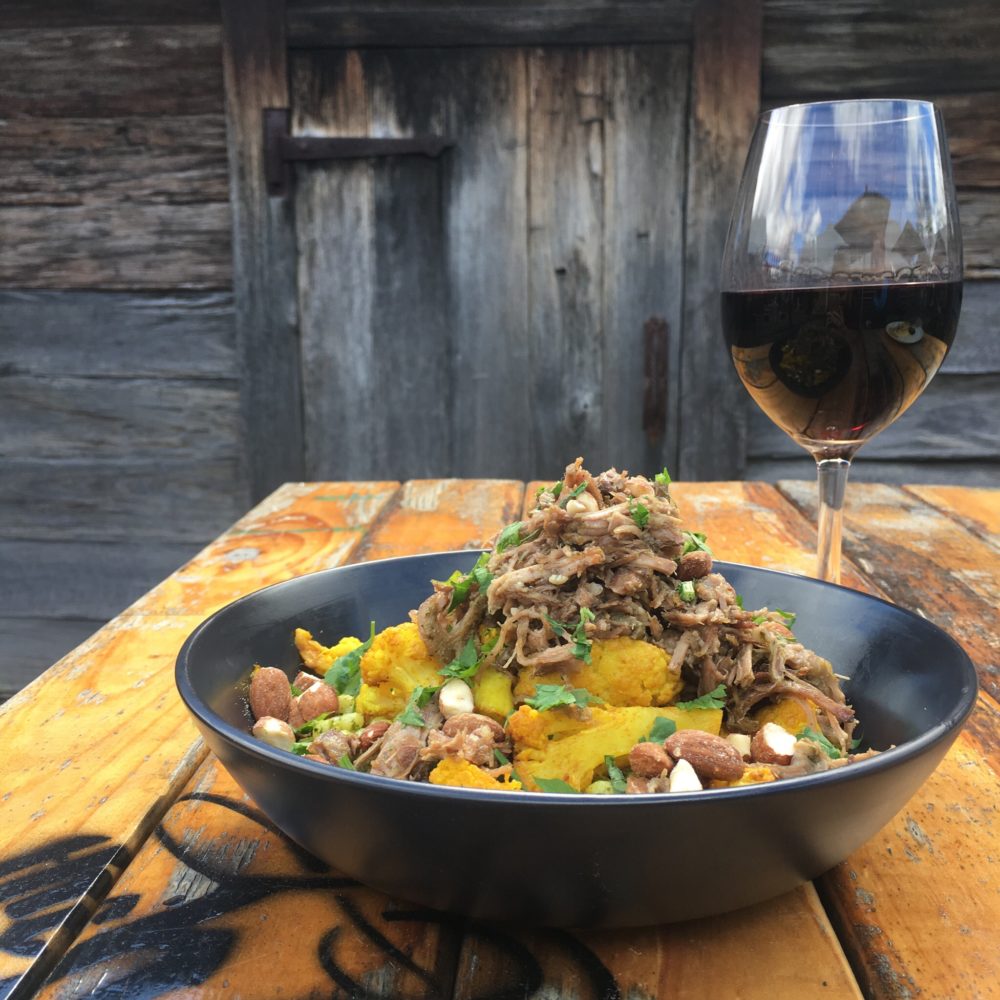 2. The Breakfast Club
Two words. Breakfast and pizza. This generous and lip-smackingly-delicious meal deserves its own mention. The perfect way to get your groove back after sampling the local treasures, the all-day brekky pizza is a huge drawcard for those needing to restoke their fires with gusto!
3. Tantalise your tastebuds with the finest drops around
The crew at The Haus Restaurant are just as passionate about serving up a quality range of local and regional wines and craft beers as they are about their food. If you're keen to sample some of the finest local wines in SA and imported craft beer without moving seats, they have an exceptional range of delights on offer.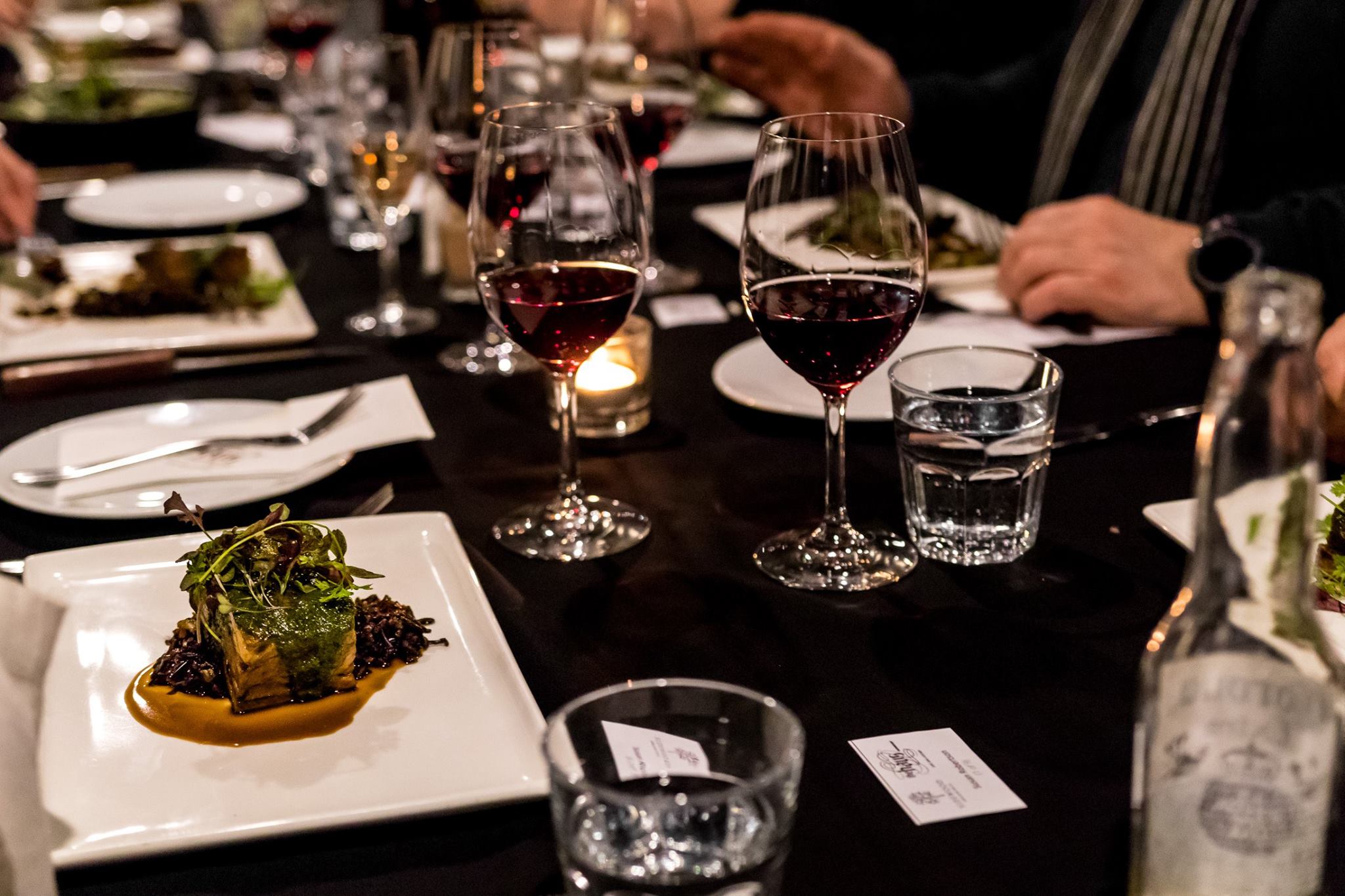 4. Family bonding made easy
I'm yet to take my kids out for a meal that doesn't result in me sweating bullets and threating everyone within an inch of their life. Maybe I'm a sucker for punishment, but I crave good food and wine and giving the kids new experiences, so I keep trying! Luckily, The Haus Restaurant is family friendly and armed for small visitors. Whilst they don't endorse letting your kids swing from the light shades, they have an abundance of high chairs and a delightful kids' menu that boasts tasty dishes, including our fave, real chicken nuggets!
5. Top gun cooking up a storm
Five years with world-renowned executive chef, Naman Tyagi, at the helm of the kitchen has made The Haus Restaurant one of the go-to places for a top-notch feed, at very reasonable prices. This humble and cheeky chef has a stellar resume, having worked with top international chefs and combines his expertise with his generous nature to create some unforgettable and innovative dishes, as well as perfectly-crafted old favourites. Naman also keeps regulars on their toes with a weekly updated specials menu where he treats you to surprise culinary creations.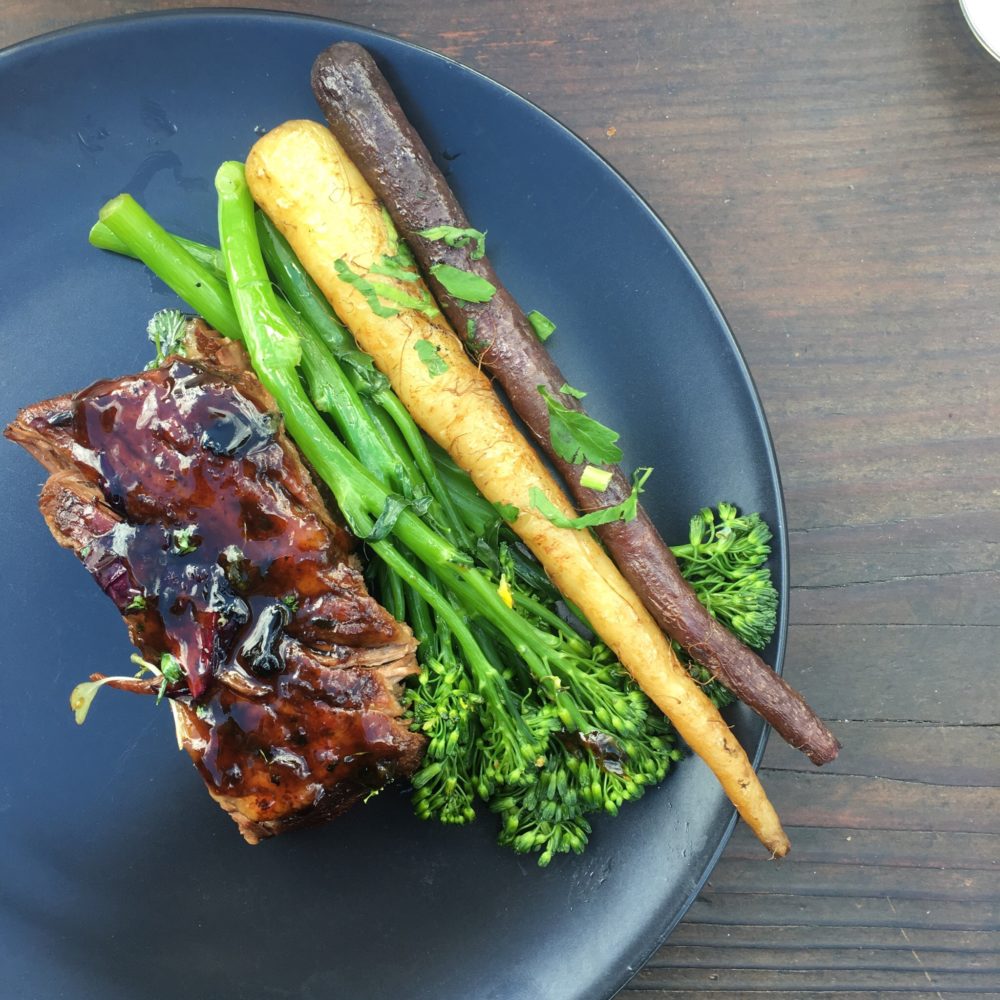 6. Stay and play
Are you the type to wish the good times could just keep rolling? Here, you've got options to really stretch the legs! With three different levels of accommodation, each with their own style and personality, extending your rec time is just a hop, skip and a jump next door or across the road. Check out what's on offer with the Hahndorf Accomodation Group for your next family getaway, romantic retreat, or special trip away with the girls.
If you've been keeping tabs on The Haus Facebook page, you might have seen that the rooms at The Manna have just had a stunning $500K Skandi-themed refurbishment. You can see it for yourself here.
:: The Manna Of Hahndorf ::
:: Haus Studio Appartments ::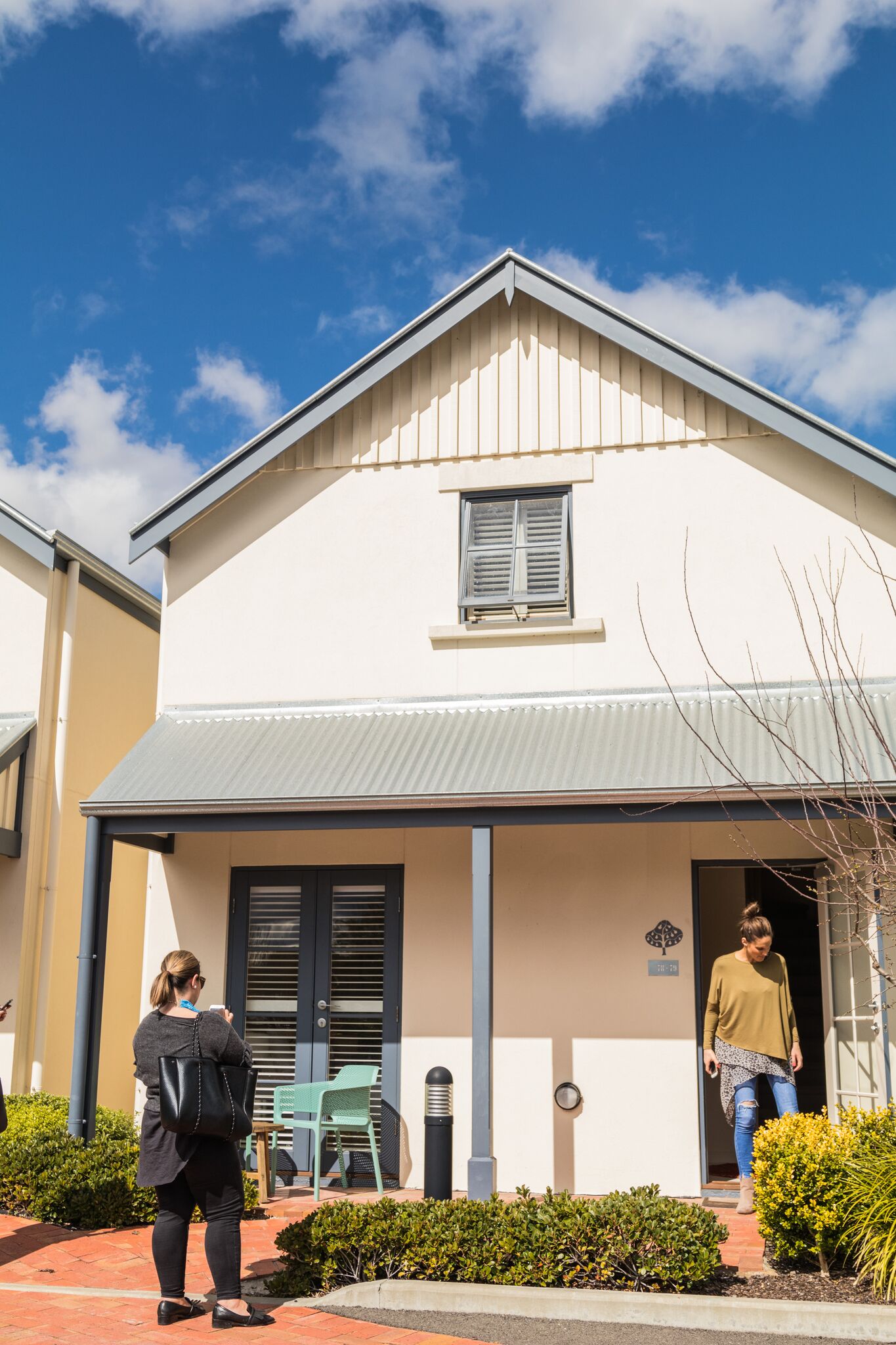 :: Haus Studio Appartments ::
7. Organise the ultimate gathering
Ever been tasked with organising a work conference, team bonding trip, exclusive experience or family gathering and don't know where to start? Keen to inspire rather than just tick the box? Check out what The Haus – Conference and Events Team have to offer. They'll organise everything for you from top to tail with total flexibility, nothing is too hard when it comes to organising your special conference, event or function … all that's left to do is escape from the city and enjoy the rustic, regional and refined world in the heart of Hahndorf and the Adelaide Hills.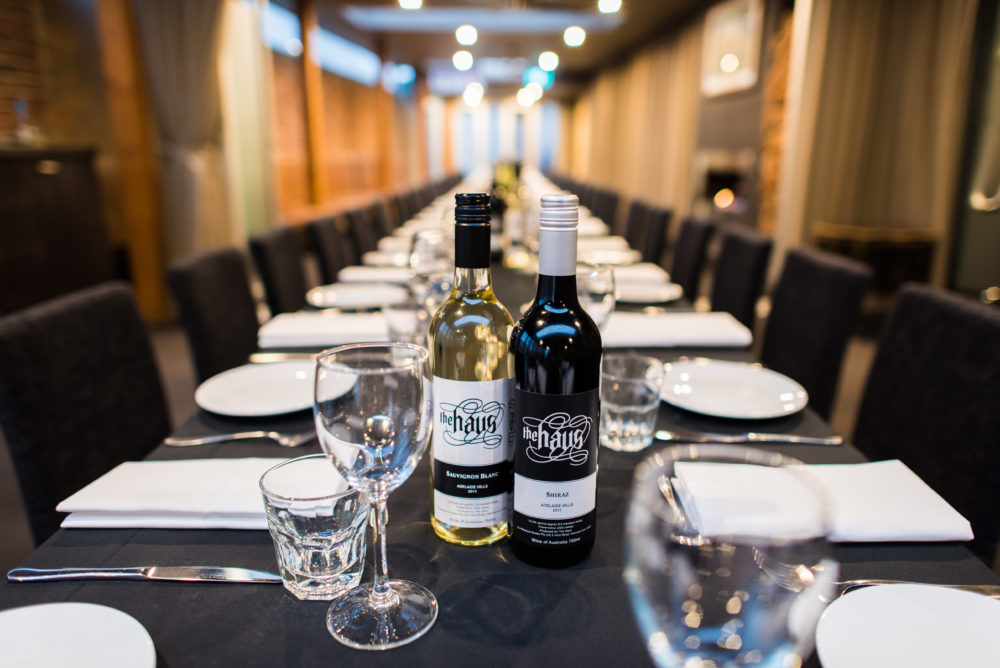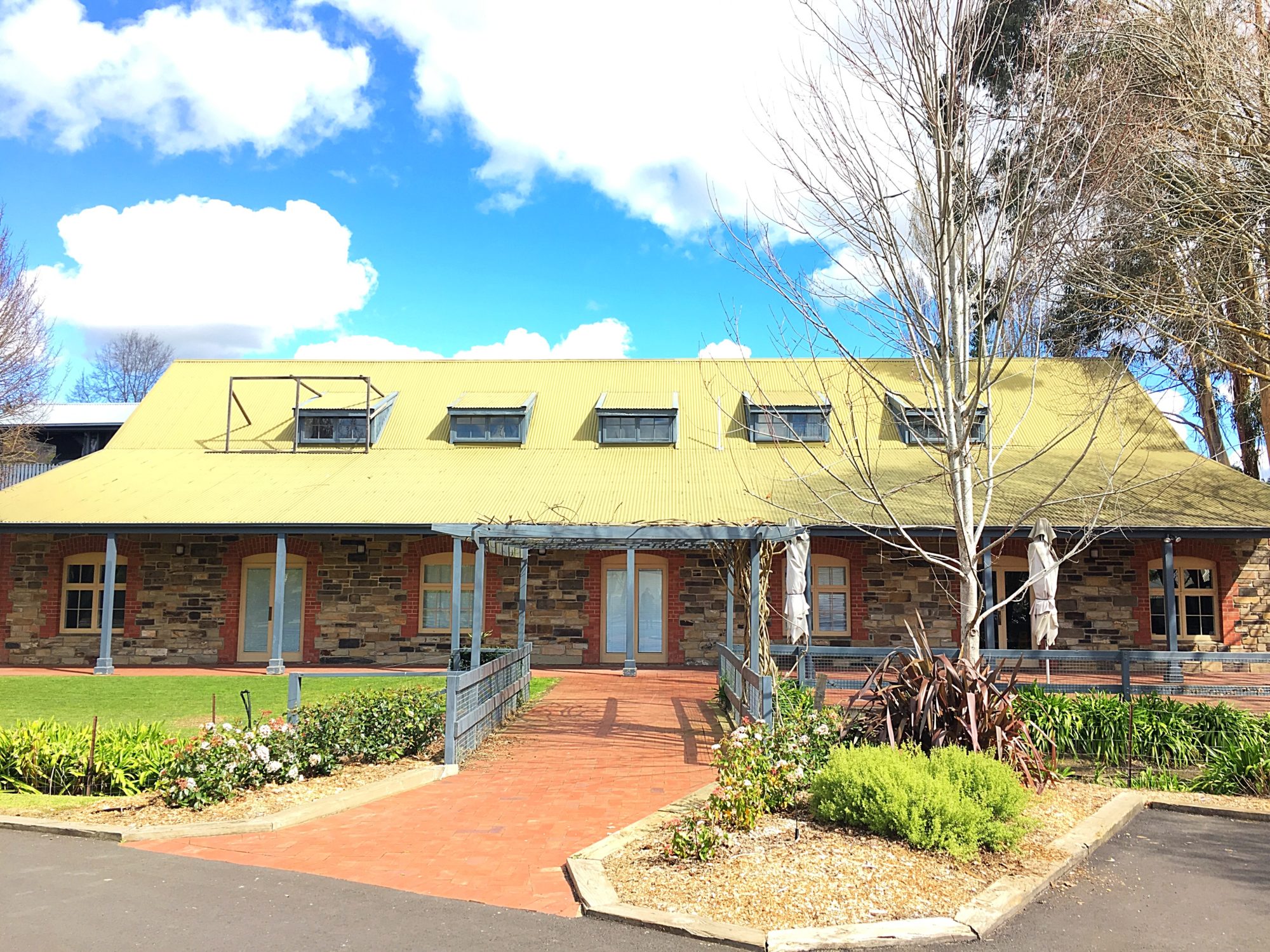 8. Let's go exploring!
This is the perfect base to explore the magnificent Hahndorf and beyond, but for something a little out-of-the-box, check out these exclusive experiences you won't get anywhere else.
Chat to the team to create your perfect tour, or choose from some totally rad ideas. You can give the Meet the Winemaker tour a go, meet the Brewer, learn to make cider, become a Leathersmith, try your hand at cheese making, learn to make flower arrangements with Kidman Flowers, go on a Jurlique Farm Tour, rug up and experience a history walking night tour of Hahndorf, a Cleland Indulgence Night Walk, or head to Monarto Zoo for their Lions at Bedtime show or Giraffe Safari. And of course, just up the road is the beautiful Beerenberg Strawberry Farm.
9. Dinner and a splash of top-notch art
I'm no art critic, but I know what I like and I got such a buzz seeing Hans Heysen's largest watercolour, "The Camp on Wonoka Creek" when having lunch at The Haus Restaurant. Dropping a cool $110K to purchase this rare piece of local history was a no brainer for the Duffields who are thrilled to share it with the local community by having it on display for all to see. It's not every day you can get up close with the work of a creative genius and have a glass of red in hand … amazing!
10. Keeping it in the family
Every experience up at The Haus is done with the absolute passion you only get from a family-run business. The Duffield family have owned and operated in the area for over 45 years and not only know what they're doing, but they're seriously passionate about it. They're hands on, working the floor and ensuring each person is welcomed like family, plus they have deep-rooted connections with local suppliers and are just as keen to push other local businesses as they are about celebrating their own.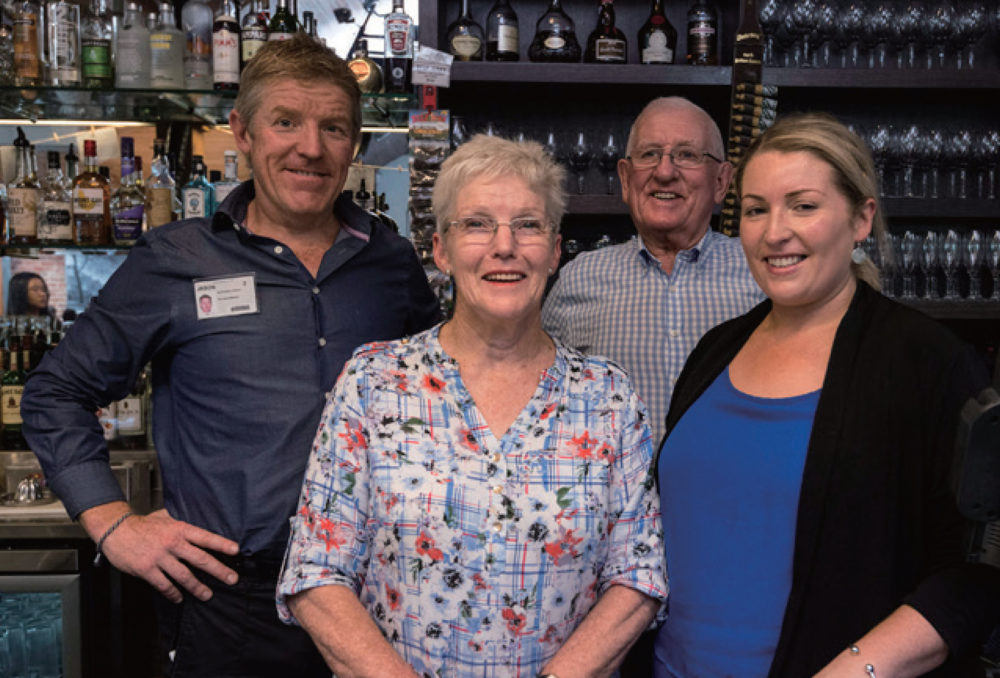 As a local, I've been soaking up all there is to offer from the Hahndorf Accommodation Group and The Haus Restaurant for years. And I'll happily continue to stay and play + eat and drink right there because it's constantly evolving without ever compromising on incredible experiences and genuine hospitality.
Check it out … you won't regret it!
Em xx
While you're dreaming of the heart of Hahndorf, have a quick squiz at our blog showing you the Best Accommodation in Hahndorf for every kind of Adelady. 
:: Sponsored ::