We did Yorkes. And man it was AMAZING! Everything about it blew our minds – so, here's exactly what we did when we arrived in paradise, aka South Australia's Yorke Peninsula.
BE A DECKIE FOR A DAY
For those who love a bit of adventure, being a Deckie for a Day was one of the most fun (and delicious) experiences we've ever done!
Pacific Estate Oysters take you out in the pristine waters of Stansbury on South Australia's Yorke Peninsula and for a couple of hours, you live like a deckie. Yep, overalls and all!
While you're enjoying that farm-fresh feeling as you feast on oysters right from the water, you'll also learn all about how they grow, about regionality and the importance of hands-on sustainable farming.
And the best part? You get to eat as many oysters as humanly possible! They even bring fresh lime.
Jump on their website HERE and give it a crack!
ACCOMMODATION: BALLARA ART AND LIFESTYLE RETREAT
From the outside, it's a cute garden cottage that you'd see somewhere in Unley or Hyde Park. As you walk through the 100+ year old home, you'll soon realise that this house is not only an art gallery of sorts, but a museum with a family history of over 100 years.
Steph is the custodian of Ballara, which has been passed down through 3 generations, so it's no wonder she's so passionate about this place!  "I very much enjoy sharing this grand old family home and hope more people get to know it is available for accommodation & functions."
Ballara Retreat sleeps 6 people with 3 seperate bedrooms, a couple of sitting rooms, a kitchen and hallway long enough to do at least 6 cartwheels in (not that we tried that).
Their little secret is out the backdoor. An enormous manicured backyard, looking over kilometres of open fields with the sea poking through on the horizon. This view will take your breath away! I gotta say, photos don't even do it justice.
For more info, head over  HERE.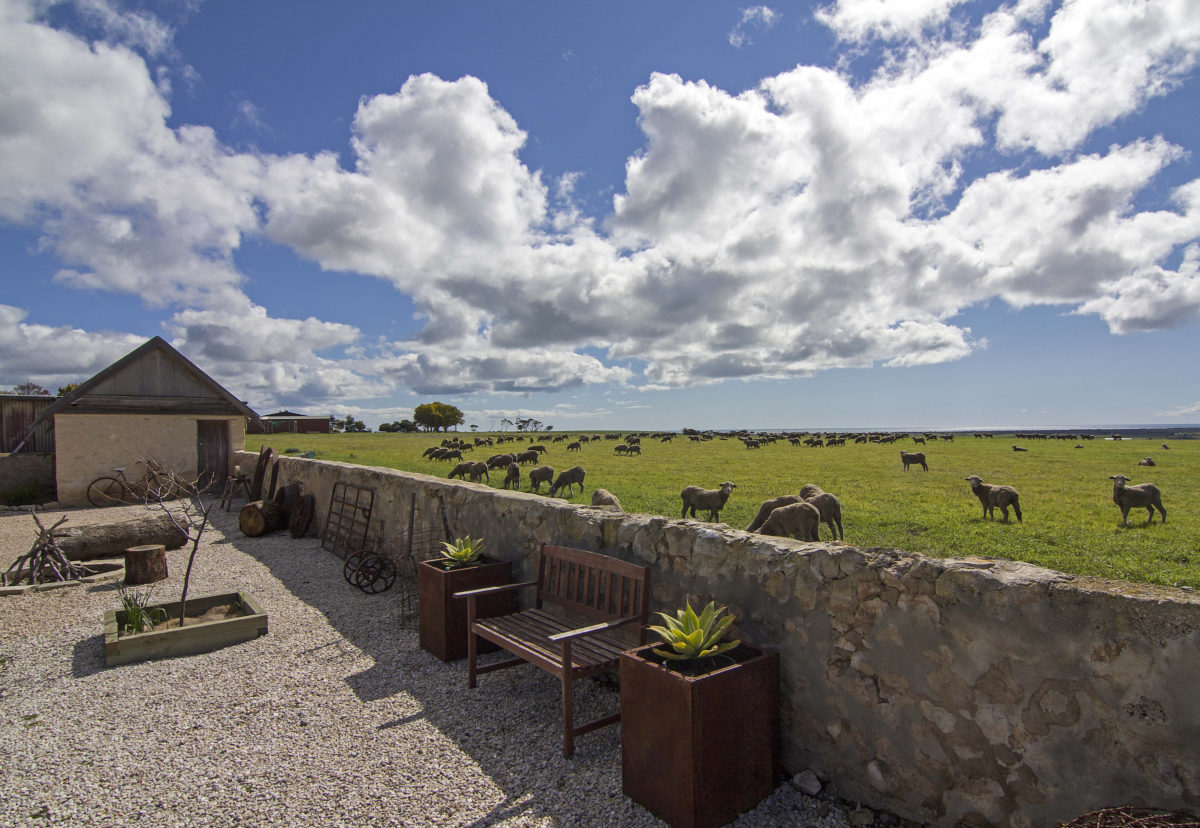 MARION BAY TAVERN
You'll find the Marion Bay Tavern in Marion Bay, 282 kilometres from Adelaide on the Yorke Peninsula.
Owned by Josh and Megan, this family-owned business is full of warmth, great vibes and delicious food!  Not to mention the awesome views of the jetty and surrounding beaches.
The menu has everything you could ever want  – so we ordered one of everything! Hot tip: the wood-fired pizzas are a must! You can dine inside the fully licensed restaurant, or on a great day, the courtyard is where it's at!
Ask any local and they all swear by this incredible venue!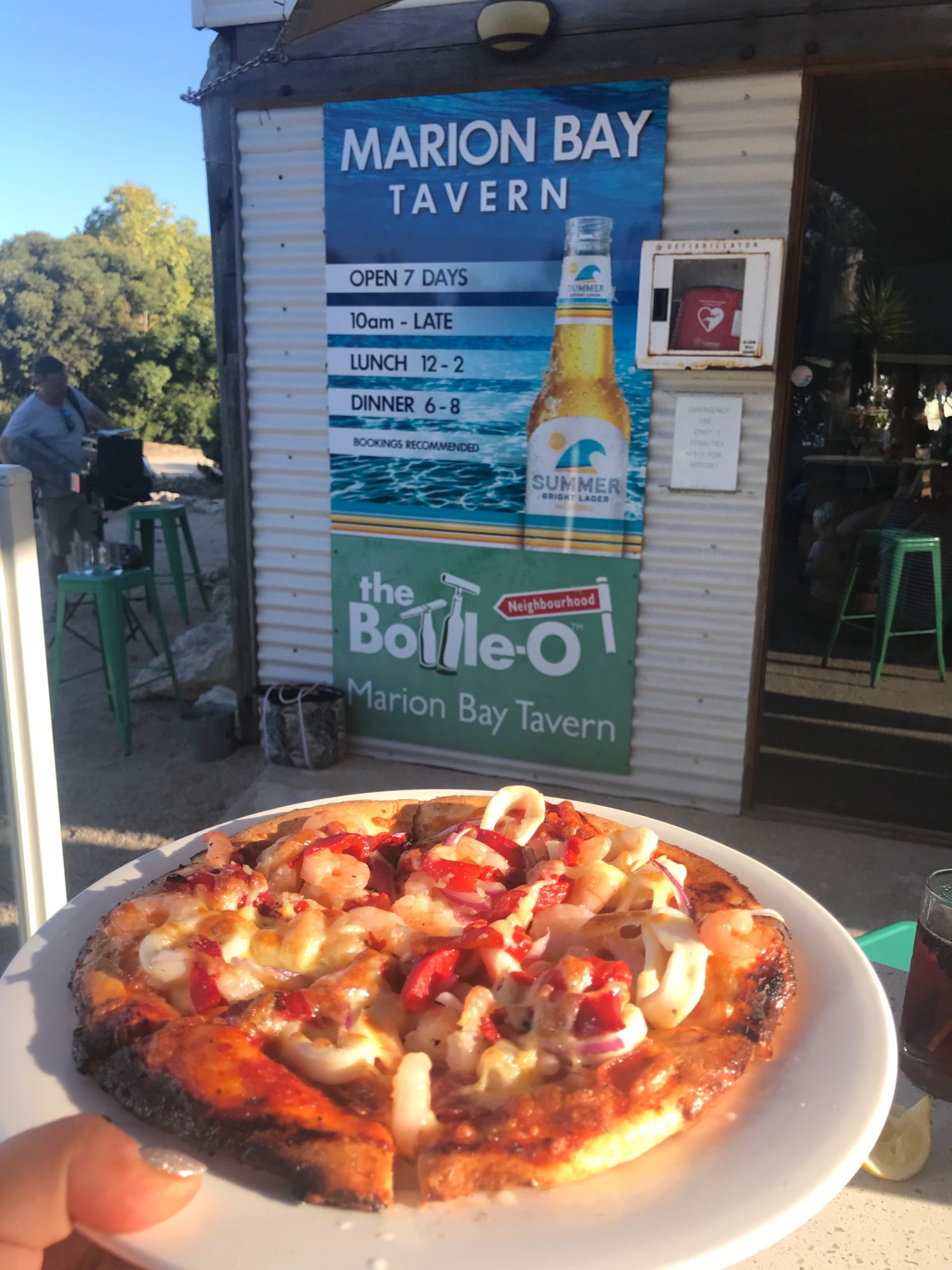 TROUBRIDGE ISLAND
A private island that seriously could be anywhere in the world! But it's not, it's right under our noses in stunning Yorke Peninsula.
The accommodation is modest but sleeps up to 12 people and with a beautiful beach at your doorstep, this place really is heaven!  And you never know who you'll meet on the Island…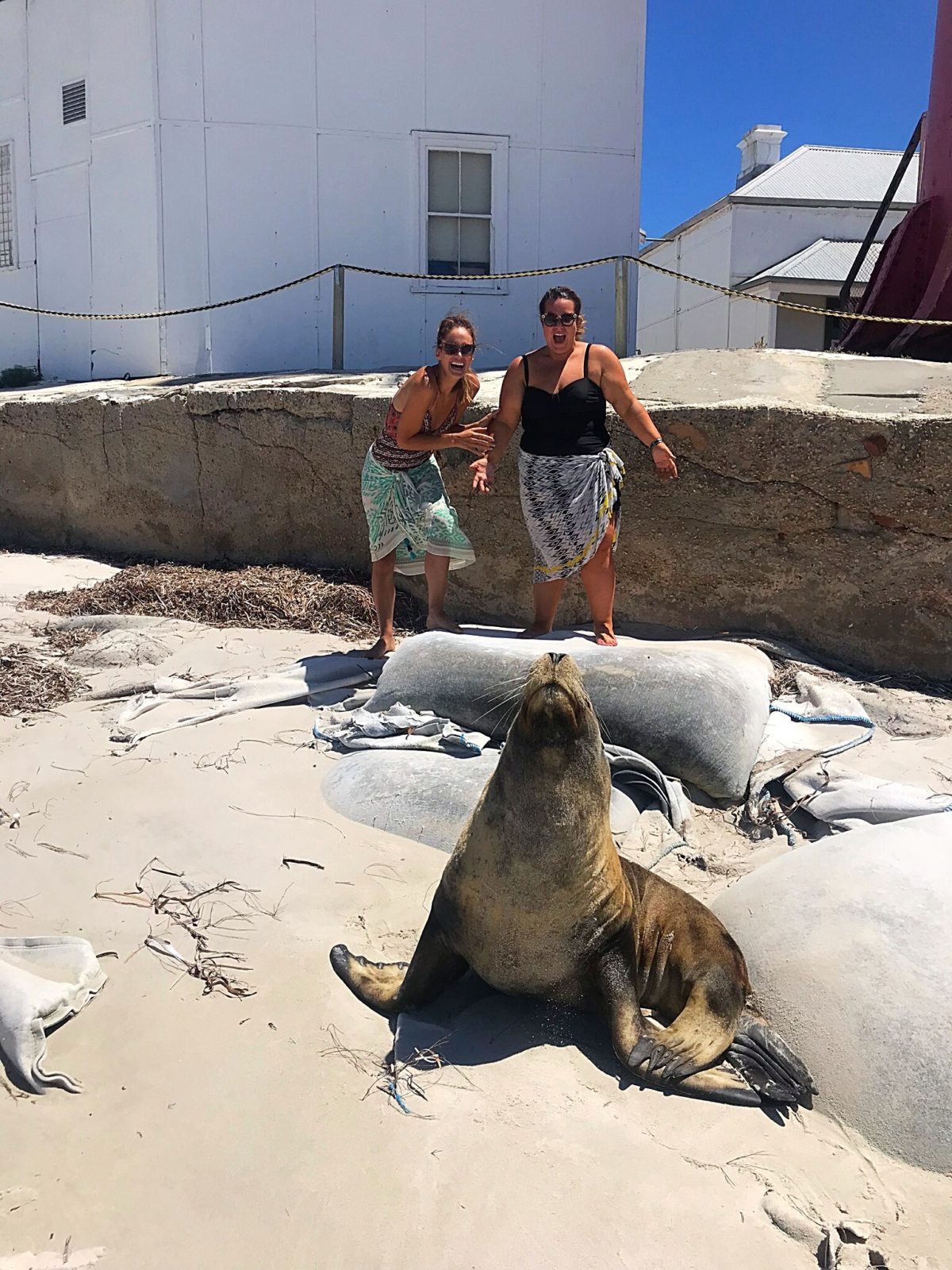 Prices start from $120 per night for adults and $60 per child with a minimum of 2 nights stay and 4 adults. It also includes all transfers to and from the island!
They don't have a website so give Chris Johnson a call to find out more on 8852 6290 OR 0407 608 044.
BARLEY STACKS WINES
You can't visit paradise without tasting it's wine! Barley Stacks Wine in South Kilkerran is the first commercial Vineyard and Winery to be established on the traditional belt of Yorke Peninsula. The cellar door is massive – perfect for a big event or even a wedding reception. And the grapes are grown right here in Yorkes. You can actually taste the difference between Adelaide Hills wine and a nice drop from Yorkes!
Go for the wine and stay for the pizzas. Yum!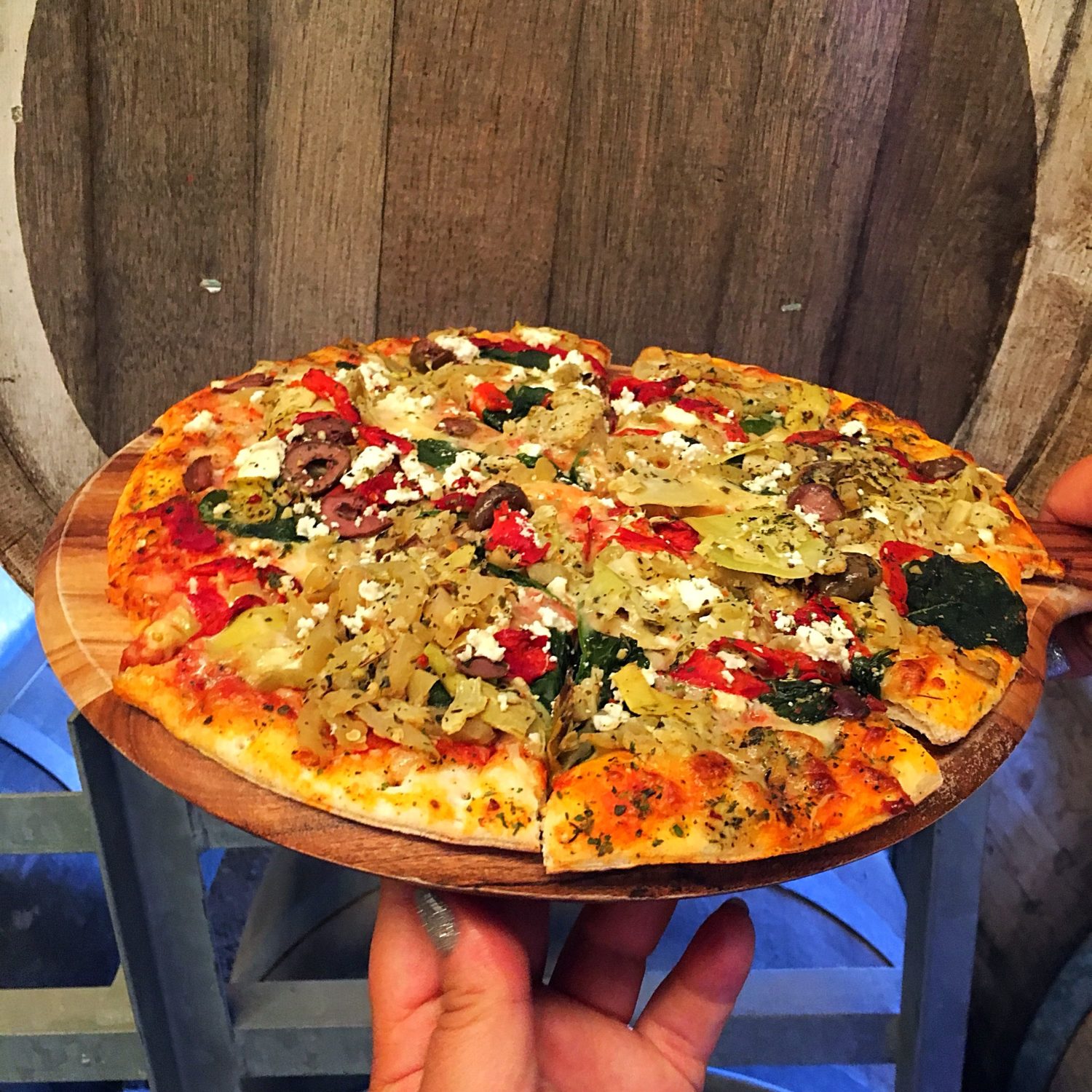 So, next time you visit this sweet spot in SA, aka Yorkes, try and get through our itinerary! We cannot wait to go back!
Hayley xx