Langhorne Creek is regarded as one of Australia's best kept wine secrets. Just 50 minutes up the freeway and you'll find yourself surrounded by rolling vines and red gums. With eight cellar doors in the region, we thought it was only fitting to introduce you to the first one on the scene.
Bleasdale is by far the oldest winery in Langhorne Creek, started by Frank Potts in 1850! It's been in the family ever since, and has 7th generation Potts family members still working in the business. Can you believe it took over 100 years until another winery joined them in the region?!
Bleasdale screams history and experience, and is definitely worth a visit! Here's how you can fully appreciate this 130 year old winery…
1. Try their complimentary tastings, I mean, why wouldn't you? With awards pouring off the shelves, including the 2018 Matt Schubert Trophy winner, you'd be silly not to taste as many as you can before deciding on your perfect blend.
2. Book a Beyond the Cellar Door Tour. You'll be taken around the winery and learn all about the history of Bleasdale. Your guide will show you three generations of vats and, of course, the massive original 1892 Red Gum wooden wine press that they used to squash the grapes back in the day.
3. Try the Prestige Tasting Flight. This is where you can try the best of Bleasdale. Then once you find your favourite wine, grab a bottle and take it home to share with friends and the fam.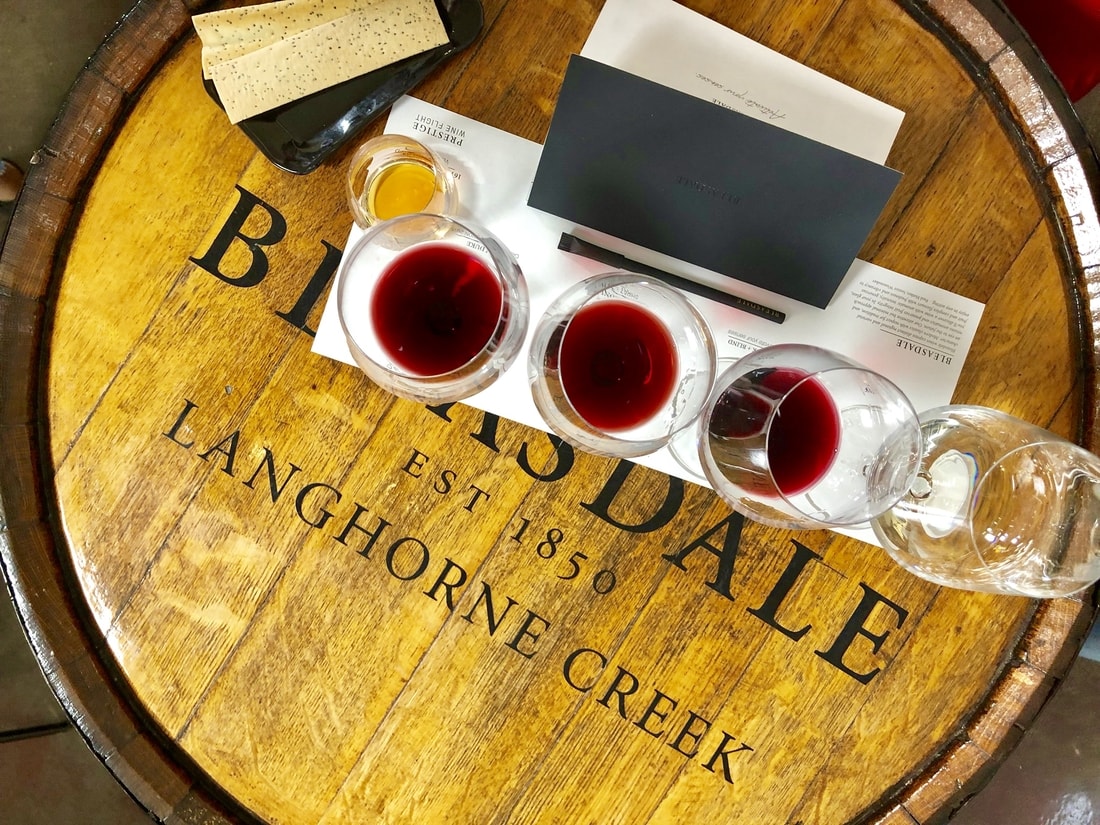 4. Join the Bleasdale family by signing up to their special wine club, The Bleasdale Press Club. This will gain you priority access to back-vintage, new-release and special offer wines, as well as access to exclusive member-only events and functions! Sign up here.
So, make the trip to Langhorne Creek and pop in for a taste of history at Bleasdale Winery.
Hayley x