Have you ever been lucky enough to walk the cobblestone streets of Capri in Italy and found yourself at a corner shop ordering a freshly made panini (Italian sandwich), taking your first bite and thinking, 'oh dear lord, what incredible thing have I just consumed?' Well Lucia's Charcuterie (pronounced char-cu-ter-ie) has brought that experience to us here in South Australia.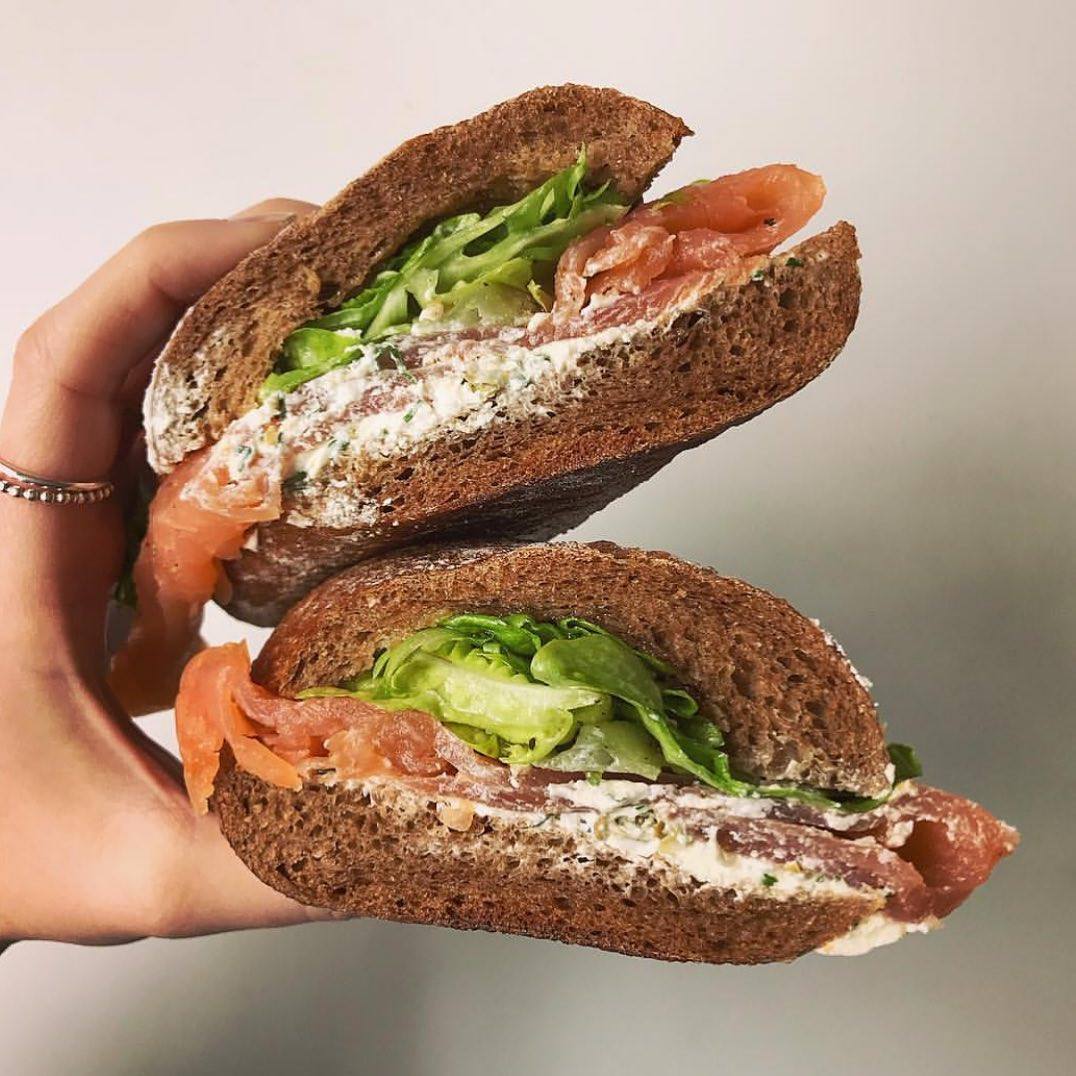 Introduced to allow visitors to taste their entire produce range, the paninis are integral to Charcuterie's busy lunchtime trade with classics like the #1 (San Daniele prosciutto, buffalo mozzarella, fresh aromatic tomatoes and a touch of basil), or daily specials like the chilli sopressa, artichoke, ricotta, tomato and leafy greens with aged balsamic.
There's something about this little shop that makes you want to go in and nosy around. There are floor to ceiling fridges with exotic cheeses from around the world, and one-of-a-kind small goods like the Italian salami, pancetta and prosciutto that are visible through the glass. However, the centre piece of the shop is the long, solid marble counter with a funky cold-meat slicer on one end and an old school bread tray full of crunchy fresh bread on the other. Their final showstopper is the aroma of all the fresh produce that gets freshly sliced and chopped into your panini right in front of your eyes…
Lucia's Charcuterie is located in the historic Adelaide Central Market next door to Lucia's Fine Foods and Lucia's Pizza & Spaghetti bar which opened in 1957. They have taken over the whole strip and rightly so, because for three generations, they are still known for their super fresh pasta, pizza and small goods. It's like taking a trip down to little Italy, with the aromas, produce and epicurean treats that are on offer for cooking and entertaining.
Trust me on this one, take yourself down to the Adelaide Central Markets and get a panini!
Maria xx
Images from Lucia's Fine Foods Facebook page.