WARNING. It is physically impossible to leave Holiday Trading & Co empty handed, so make sure to bring your wallets and perhaps a burly friend to help carry the obscene amount of shopping bags that you're destined to leave with.
Walking into Holiday Trading & Co is like walking into the minds of the Adelady team. You'll find clothes, accessories, shoes, candles, items with pompoms, items with pineapples, adorable kids wear (that we secretly wish fitted us as well), indoor plants that you DEFINITELY can't kill, and so much more. It's honestly so amazing that you can walk through the entire shop 5 times and still find new items that you just have to have.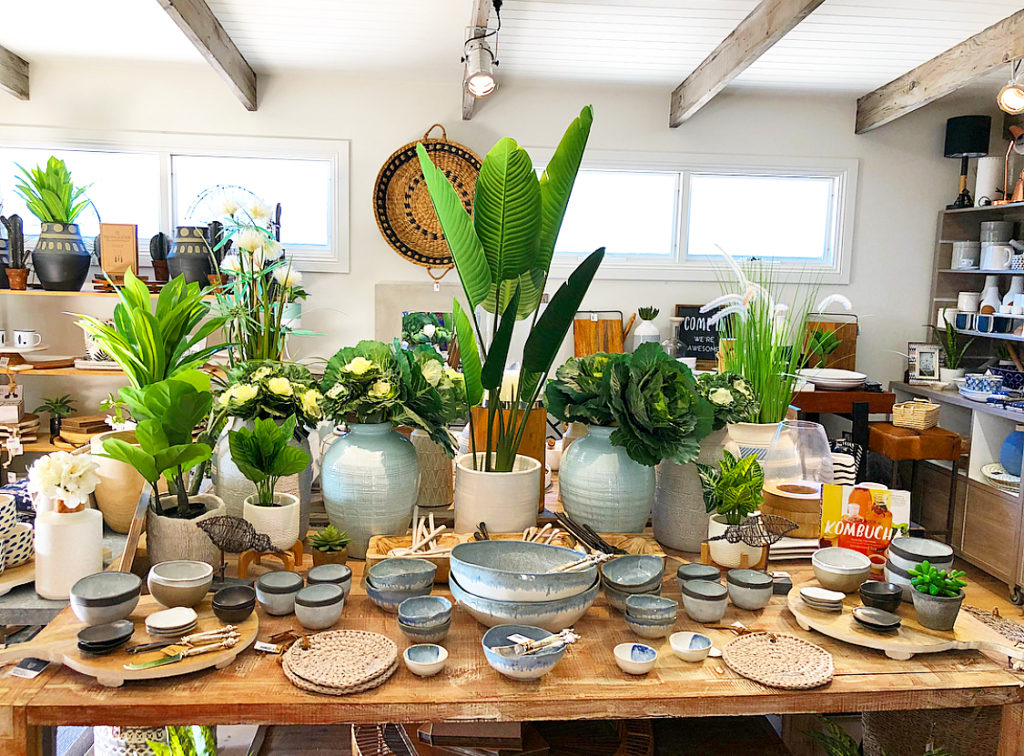 For those of you that might be thinking to yourselves: "geez Louise, Adeladies, it's very presumptuous to think that we always like the same stuff as you" — let me explain. There are 6 completely different brands sitting under the Holiday Trading & Co umbrella, so there is literally something for everyone.
If you're after a classic, cool look, then the original Holiday Brand is most likely for you.
If you want some funky pieces that you can mix and match while still staying toasty warm, then the Brave + True winter range is definitely up your alley. (We first found Brave + True on Instagram and we've been loyal shoppers ever since).
If you feel most like yourself when you're dressed as a Boho Babe, then we're definitely going to hook you up with Talisman.
If you're a teeny bit younger with aspirations of being the next IT girl, then check out the sweetness in the Daisy Says range.
If you're sick of choosing comfort over style, then we present to you The Shanty Corporation, which combines the two while leaving you feeling cool as a cucumber.
If your wardrobe is so jam-packed that you need to start filling up the kid's wardrobes instead then make sure to suss out Señorita.
… and finally, if you want the main man in your life to look as hot-to-trot as you do, then you've just got to get him into some True North.
Phew. The fact that all of these incredible SA brands (that now have a global reach) are designed, owned, operated, and run entirely out of Robe keeps the Holiday Trading & Co vibe very down to earth and community minded, and you leave feeling good about the amount of money you've just spent because hey, you're just supporting local right?
Next time you're in Robe, or even just next time you feel the need to restock your wardrobe or freshen up your home decor, then check out Holiday Trading & Co! You can also find them online and on social media.
Millie xx