By Kim Lamb
I grew up living 10 minutes from McLaren Vale, with a winery and the beautiful view of vines over the back fence. While I feel this was so wasted on a 10-year-old, there is also something instinctively homely to me about a vineyard.
Now as a self-confessed wine-guzzling adult, McLaren Vale holds a special spot in my heart. And although I'm reluctant to single out any one of South Australia's wine regions as a favourite, given they're all pretty G damn amazing, McLaren Vale is secretly my preferred child.
Perhaps it's because it instinctively reminds me of home, or that it's ridiculously beautiful in that I-desperately-need-a-water Australian countryside kind-of-way. Or it could be because McLaren Vale is so easy to get around, the wines are top shelf and the people are friendlier than Natalie Barr. Should I keep going?
Here are my most favourite four things to do in McLaren Vale:
1. McLaren Vale cellar door-come-restaurant long lunches
Spending a Saturday afternoon long lunching in McLaren Vale is akin to Christmas morning for my 10-year-old self. Just replace cheap, reindeer-adorned wrapping paper with happiness on a plate. A.K.A. amazing dishes using fresh, local produce that are flowing as fast as Sushi Train's conveyor belt.
Add expertly paired scrumdiddlyumptious wines, pant-wetting views of McLaren Vale and a group of wonderful girlfriends, and you have yourself the bones of one great afternoon.
d'Arry's Verandah Restaurant and Coriole are some of my preferred go-tos for a carb and cabernet explosion. While they're old favourites, they also never disappoint. Anyone for poached Atlantic salmon with squid ink pasta, slow roasted pork belly, and fig and shiraz jam-filled doughnuts?
Image credit: Coriole
2. McLaren Vale restaurants
However, you don't necessarily need a winery for an amazing McLaren Vale lunch (or breakfast or dinner or 3pm afternoon tea). There are many, many options for a serve of hearty McLaren Vale fare.
The Barn is an all-time favourite of mine, with its fairy lights, rustic old barn setting and courtyard dining. I love nothing more than enjoying share plates off their tapas menu, but only after perusing their ginormous walk-in cellar.
Oscars on the main street is also a sure-fire hit, with its rustic setting and delectable pizzas. It's a great place to cuddle up in front of the fire on a cold day. Another winner is starting the day with a wood-fired breakfast from Beach Road Wines.

image credit: Beach Road Wines
I also recently fell in love with the produce-driven, intimate restaurant The Elbow Room when my bridesmaids, who I'm now seriously indebted to, organised my hen's day here. The tapas menu we shared was incredible and the venue is simply to die for, with lots of I'm-star-jumping-in-a-vineyard Instapic photo opps and lawned beanbags to lie like a lizard in the sun.
Chef Nigel Rich joined the team when The Elbow Room opened its doors in 2012, jumping ship from d'Arry's Verandah Restaurant, which perhaps explains why the food is 50 shades of amazing. My mum had never had soft shell crab before and now won't stop telling strangers on the street about The Elbow Room's delicious crustaceans.
But you can't leave McLaren Vale without grabbing some cheese from Blessed Cheese and chocolate from Fruchocs as a take-home treat. Which may or may not survive the drive home.
Image credit: Blessed Cheese
3. McLaren Vale wine tasting
Living in Melbourne, I miss nothing more than being able to pop down to McLaren Vale for a quick wine taste and cellar re-stock.
One of the reasons I love wine tasting in McLaren Vale is that everyone is so friendly. You can easily get into a lengthy conversation with the cellar door staff, have them crack open a bottle of reserve shiraz or get roped into a game of fetch with the resident cellar door dog (I'm looking at you Shingleback).
While most of McLaren Vale's cellar doors are ones of quality, my stand-out, fail-safes are Wirra Wirra Wines for its EXTENSIVE tasting list; Hugh Hamilton Wines for its panoramic cellar door views; and Ekhidna Wines for its breadth of wine tasting, cocktails and beer paddles. And if I'm wearing my hipster pants, Alpha Box and Dice is incredibly cool with its vintage feel and A–Z wine list. They also host a great pop-up event.
Image credit: Hugh Hamilton Wines
4. A picnic in McLaren Vale and live music
Finally, while I could write a textbook on things I love about McLaren Vale, I do miss being able to end the week at a music-fuelled event. Nothing competes against a picnic on the lawns of a McLaren Vale winery in all her vineyard beauty, listening to a live band under the dazzling stars. Penny's Hill, Red Poles and Maxwell Wines all run a good music event.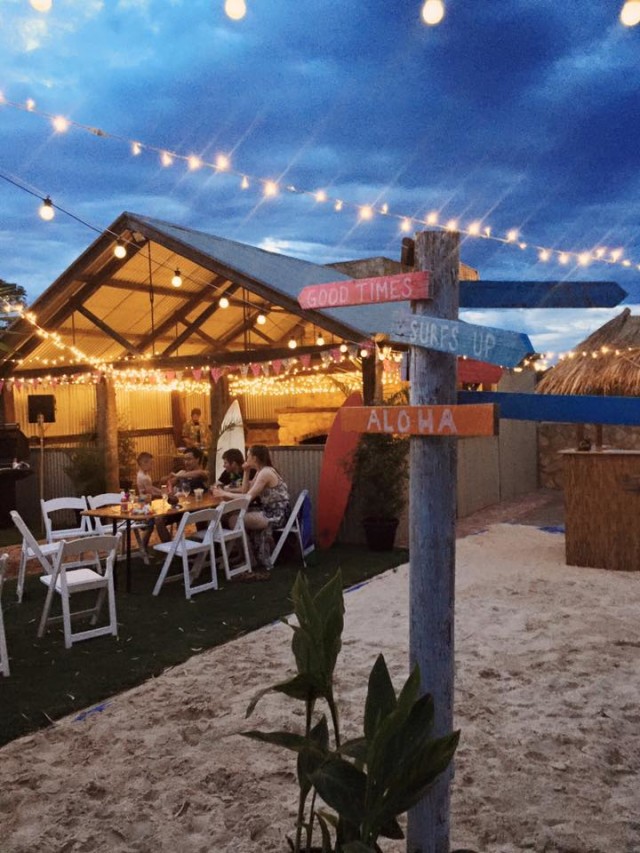 Image credit: Pennys Hill Cellars
Ah, McLaren Vale, I heart you.
If you love your wine but can't get to McLaren Vale, here's a list of Adelaide's best wine bars.
Kim xx