Last updated: 23rd December 2019
Adelaide, you saucy minx. We love living in you and we're so proud to share you with our interstate friends when they come to visit. With your rolling vineyards, super trendy new bars, stupidly-delicious food and beyond beautiful beaches, there are so many things we want to do with you while we're young enough to enjoy them. So we made a list.
Adelaide's BUCKET LIST: 113 things do in SA before you die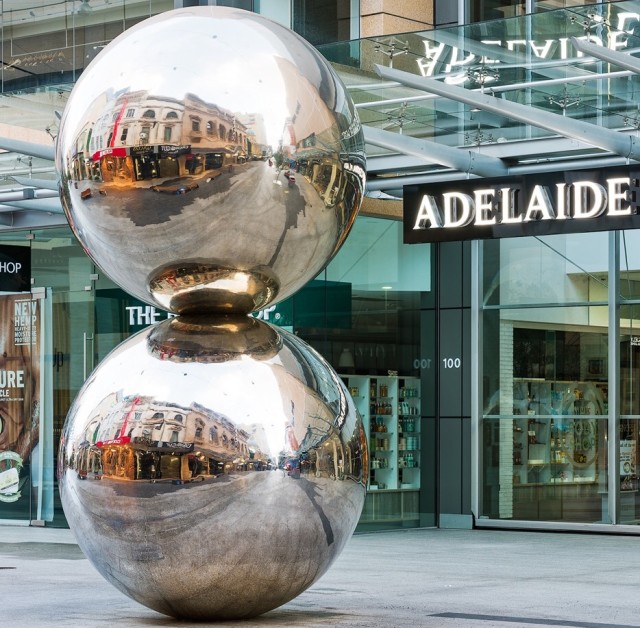 Image credit: @waynepearsonsnaps
1. Ride on the Cockle Train. If you have kids, pretend it's the Polar Express and you're on your way to the North Pole. Or, there's always the Steamranger Heritage Railway, which goes through the beautiful Adelaide Hills and beyond.
2. Try your hand at OYSTER SHUCKING on the Yorke Peninsula! Pacific Estate Oysters are bloody awesome! You can see/steal our Yorkes Itinerary HERE.
3. Eat (and drink) your way down the West End laneways. Pink Moon Saloon, Peel St, Clever Little Tailor, Rigoni's Bistro, Hains and Co, Thrift Shop, Udaberri, Mayfair Rooftop Bar… and loads more! Head HERE for more West End ideas!
4. Hire a beach house with your girlfriends at Robe, Normanville, Port Elliot, Goolwa, Middleton, Victor Harbor or Yankalilla and eat cheese and drink wine all weekend. Living. The. Dream. For places to stay in these wonderful locations — head HERE for Encounter Bay, HERE for Boomer Beach and HERE for Robe.
5. Climb the dangly trees along Plain Tree Drive, next to the Botanic Gardens. Doesn't matter how old you are, just climb them – it's fun.
6. Go to Monarto Zoo and Adelaide Zoo — even better, try your hand at being a Zoo Keeper for the Day! Feeding the Meerkats was… INTERESTING!
7. Experience what it's like to swim with the SEALS on Kangaroo Island! See/steal our Kangaroo Island Itinerary HERE. For details on Kangaroo Island Ocean Safari, head HERE.
8. Drink McLaren Vale! Some of our favourite wineries are Zarella Wines, Hither & Yon, Battle of Bodsworth, Doc Adams Wines, Ekhidna, S.C Pannell, Fox Creek and Woodstock Wines.
9. If you're after a long lunch then the Fleurieu is filled with them. Several restaurants offer delicious degustations, with menus filled to the brim using fresh, local produce. Some of our favourite degustations are at The Currant Shed, Au Pear, Ellen Street Restaurant at Maxwell Wines, Leonards Mill and d'Arry's Verandah Restaurant.
10. Eat a vanilla slice from the Port Elliot Bakery. It's worth every calorie.
11. Go and see our very own gigantic rubiks cube in the middle of a vineyard. That's the work of d'Arenberg. The cube is a wacky and fabulous wine experience, encompassing a tasting room, cinema room, fine dining restaurant and much more. Be sure to book in advance if you wish to dine here, and give yourself plenty of time to explore all it has to offer.
12. Jump off the jetty at Port Noarlunga. If you're too scared (or too old), get someone to push you. (Only in the safe areas.)
13. Watch the sunrise over Horseshoe Bay — with sand in-between your toes.
14. Do Hahndorf! Have a beer and a German sausage at The German Arms. If you don't do sausage, then "go to India" at The Mustard Seed, on the main street. Make sure you order the Thali Plate — your taste buds will adore you! And if you want a killer lunch with a great atmosphere, try Haus!
15. Go to Maslin's Beach. Just so you can say you went to a nude beach.
16. Drive down Seppeltsfield Road, Barossa!  With 19 wineries along the way, Seppeltsfield Road leads you to the stunning Seppeltsfield Wines, which was founded in 1800s by the Seppelt family. They have a brilliant regional restaurant on-site too, Fino!
17. Climb to the top of The Bluff at Encounter Bay and try not to get bowled over by the wind. The views are next level amazing!
18. Go to Mount Lofty Botanic Gardens in Autumn – MY GAWD, it's like nowhere else in the WORLD!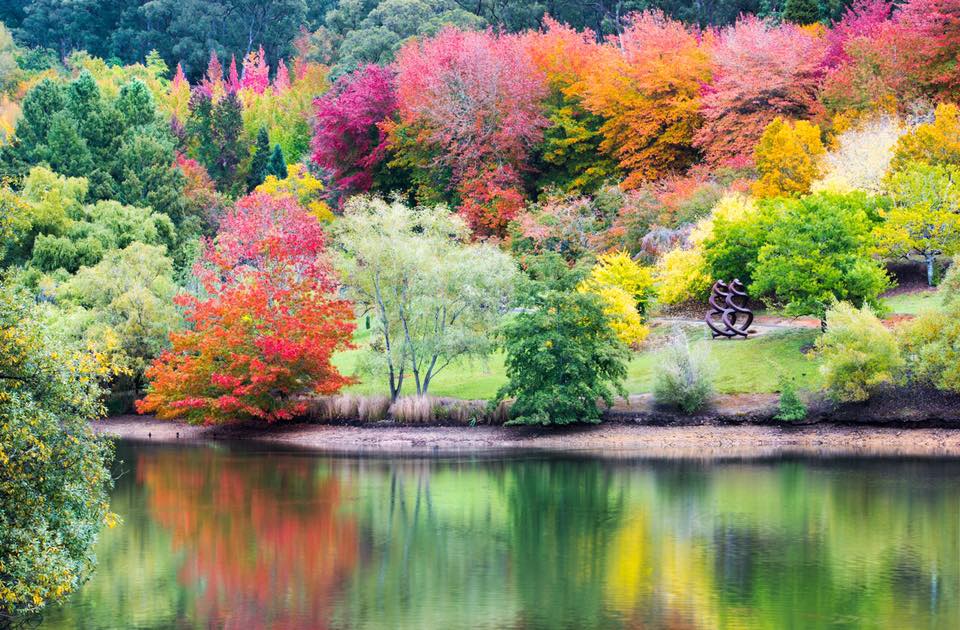 19. In winter, head for the hills and spoil yourself with a degustation dinner and overnight stay with your lover at Mt Lofty House. You might even be lucky to see a wedding in action while you're there!
20. Walk through the gardens at Carrick Hill and pretend you're in the cast of Downton Abbey. While you're there, stay for lunch and admire the stunning grounds. Even try the Storybook Trail — the little ones will adore it!
21. Go on a wine tour in the Barossa and fall asleep on the bus ride home. It's the only way. HERE is one hell of a winery list for you, so you can pick and choose your faves.
22. You really can't go wrong with any of SA's beaches – they all offer something different but are just as stunning as the next. Some of our go to's are Port Willunga, Port Noarlunga, Yankalilla, Second Valley and Normanville.
23. Bring a picnic rug and a candle and sit along the Torrens for the annual Christmas carols. Don't do this by yourself or you'll look like a weirdo.
24. Drive 50 minutes up the Freeway and find yourself in stunning wine country — Langhorne Creek! There are so many things to do here! Head HERE for our Itinerary!
25. Get a mini bus and go to the Oakbank Easter Races — bring a BBQ and stay ALL DAY.
26. Go and see a ballet at the Festival Theatre. Even if you don't like ballet, just go for the experience, it's wonderful!
27. Go to a Showdown at Adelaide Oval and walk over the bridge BEFORE the game. Not after (if your team loses.) Oh, and by the way, you can have a great burger at Home Ground before the game.
28. Go to Stirling in Autumn. Have lunch at The Organic Cafe, a drink at The Stirling Hotel and dessert at Patch Kitchen and Garden. Then drive around and be jealous of all the rich people's houses.
29. Do a tour at the FruChoc factory, un-wrap a chocolate and pretend you're Charlie Bucket.
30. Swim with the dolphins at Glenelg. Yes, there are dolphins at Glenelg.Find out more HERE.
31. Situated in the idyllic countryside just a few minutes outside of Millicent you'll find Mayura Station, an unassuming little building with a globally recognised status for having the best meat in the WORLD!
32. Eat endless amounts of Japanese food at Wasai, just off Gouger Street.
33. Go up the river. Stay at a friend's shack and jet-ski on the Murray. If you want to go more "luxe", then stay at the amazing Frames Luxury Accomodation! You can see our review HERE.
34. Cleland Wildlife Park. Because the kids will LOVE it.
35. Walk the Heyson Trail starting at Petrel Cove, Victor Harbor. The views are spectacular. If you're doing this in summer, wear pants and boots — and just keep an eye out for SNAKES!
36. Score a role in the Christmas Pageant. It's the most exhilarating feeling you'll ever have!
37. Go strawberry picking at Beerenberg and eat as you go. Sorry Beerenberg, but we can't help it.
38. We've just discovered our new favourite way to explore the Murray River, and it doesn't involve an action sport or breakneck speeds.Canoe Adventures Riverland provides such an incredible experience! So much so, we wrote a blog about it — HERE!
39. Go to North Terrace! This elegant boulevard is home to Adelaide's cultural institutions: the South Australian Museum, State Library of South Australia, Art Gallery of South Australia, Parliament House (and also the less cultural Adelaide Casino and Adelaide Convention Centre). It's all full stopped by the Adelaide Botanic Gardens, which is as lush as you get in a desert state.
40. Hire a bike and ride around the Torrens. If you're not good on a bike, walk or run. Even though the River may be filthy inside…it's still super stunning!
41. Ying Chow on Gouger Street. It's an Institution. Go there and order the Peking Duck.
42. Buy an apple pie (or crumble) from the pop-up apple store on Onkaparinga Road, Woodside.
43. Kiss your lover in your car at Windy Point look-out. While you're there, you may as well go inside for a meal!
44. Go on a free day out at the City Botanic Gardens. The garden is always putting on a show!
45. Hang out in the sunshine at Maximilians cellar door, Maxi's on the Green and try your hand at a hole in one!
46. Go for a ride on Popeye River Cruise. Even if you're without child — doooo it! Find more info HERE.
47. Get a short flight to Port Lincoln. While you're there you can obviously shark dive — but did you know they also have amazing fashion shops, cellar doors and a brand new award-winning restaurant? Check out our full Port Lincoln Itinerary HERE.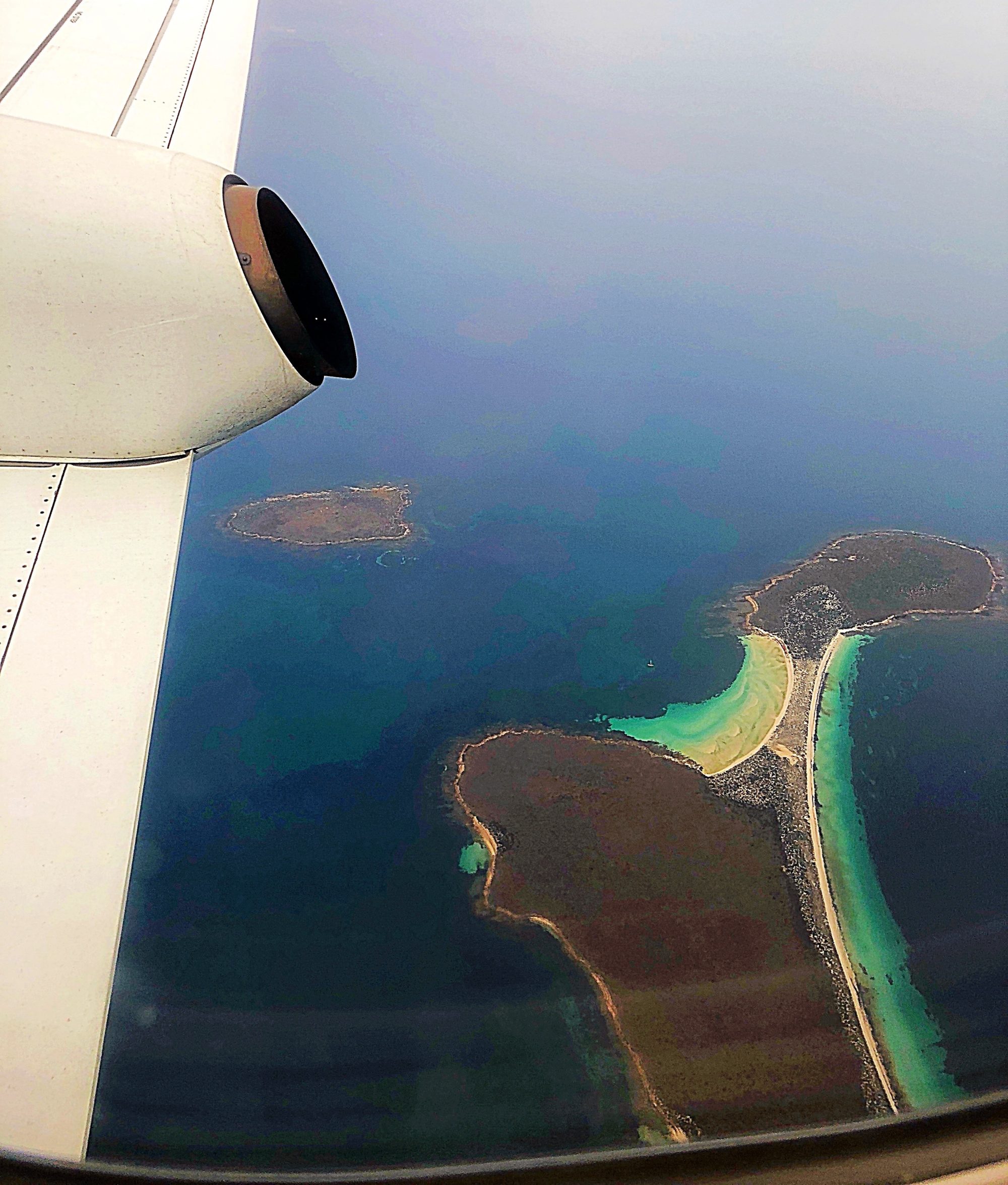 48. Go to your own private island that seriously could be anywhere in the world! But it's not, it's right under our noses in stunning Yorke Peninsula. On Troubridge Island the accommodation is modest but sleeps up to 12 people and with a beautiful beach at your doorstep, this place really is heaven!  And you never know who you'll meet on the Island…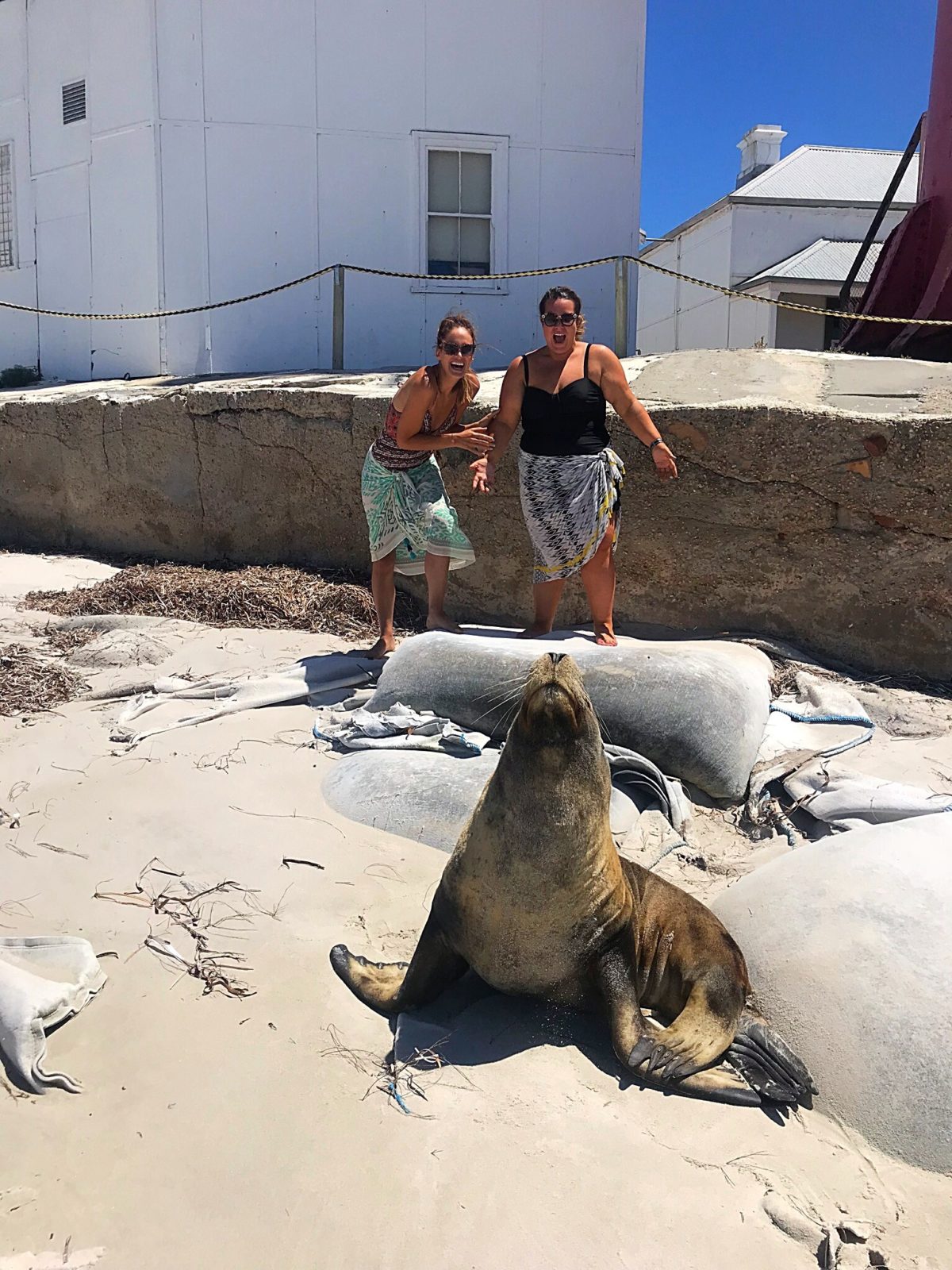 49. Go Snuber Diving Port Noarlunga reef. Mind-blowingly good! Is that even a word? Either way, Port Noarlunga Snuber is legit!
50. Go camping in Wilpena Pound, Flinders Ranges. The stars — oh my gosh, the STARS!
51. Take your kids to Saint Kilda playground. Go on the flying fox yourself.
52.  Forklore Cafe in Port Adelaide for a coffee and a sweet treat.
53. Go on a camel ride at Victor Harbor. I mean, who wouldn't want to ride this thing?
54. Have a picnic and do an Easter egg hunt in Kuitpo Forest. So many childhood memories in that Forest! It's also a great location for a photoshoot…
55. Grab a pizza from Willunga and head to Port Willunga Beach with a picnic rug and take in the ultra Instagramable ruins.
56. Get a bunch of friends and head to the karaoke bars along Gouger Street – slightly drunk.
57. Read Storm Boy and then go to the Coorong to find Mister Percival. The kids will dig this!
58. Experience Morialta Falls Nature Playground – because the kids will LOVE it
59. Go to Belair National Park, play tennis and have a BBQ.
60. Enjoy some time out at The Japanese Gardens (Himeji) on South Terrace. One of our most loved places.
61. Spend a weekend at Seawall Appartments in Glenelg! It's one of those places where immediately you're greeted by some of the kindest people you'll ever meet, who just genuinely want you to relax and enjoy your time away from the rest of the world. Hvae a read of our review HERE.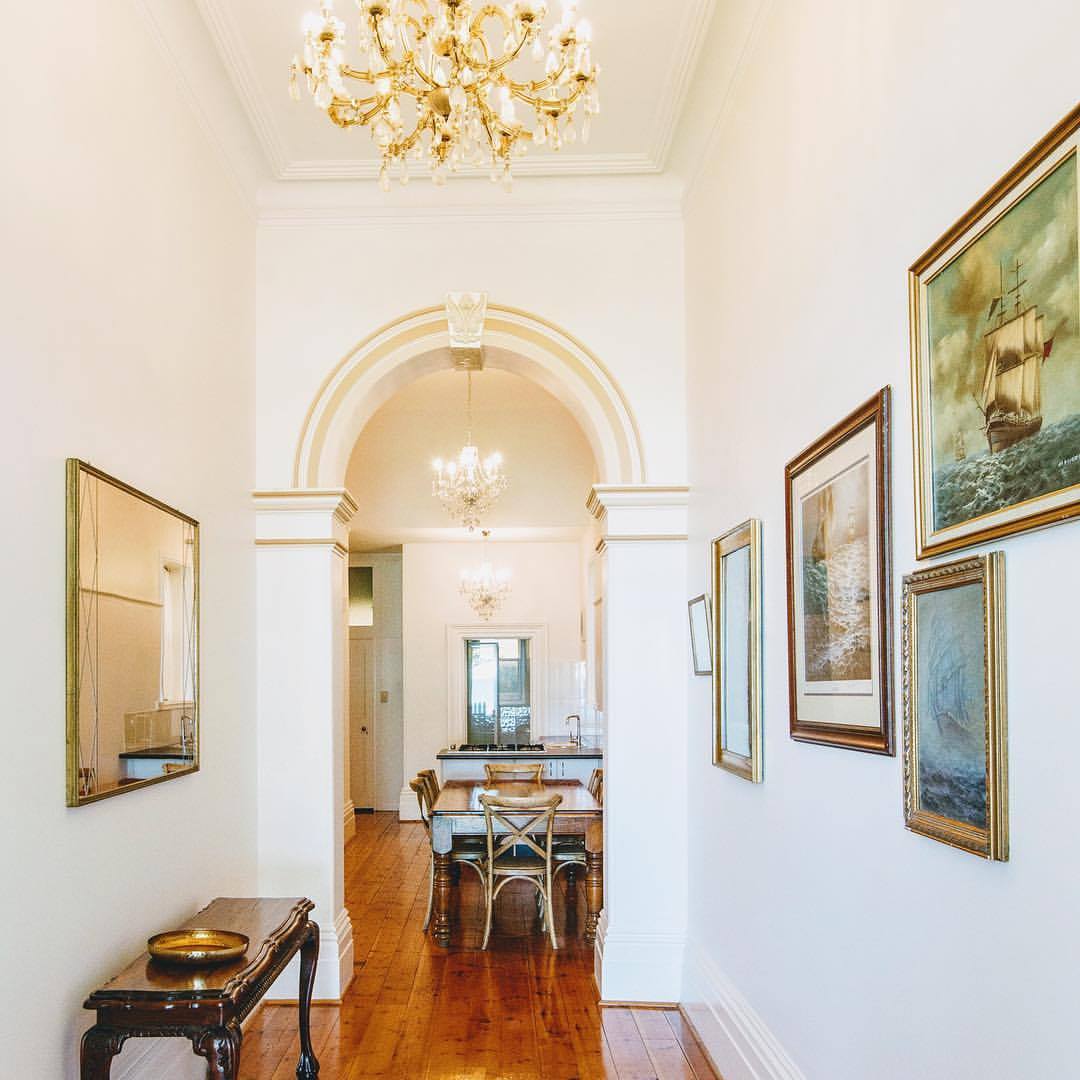 62. Have a special dinner at Andre's Cucina and rave about the food for weeks.
63. Get a baked potato at the Royal Adelaide Show. For some reason, they taste better there.
64. Trailhopper Hop-On Hop-Off Wine Tours! Operating in the Adelaide Hills, Barossa Valley and McLaren Vale, Trailhopper is a cost effective and easy way to cellar-door-hop around your favourite wine regions for a fraction of the price of a normal wine tour. Read our review HERE.
65. For wine lovers, experience the Adelaide Hills Winter Red's Weekend! The perfect excuse to break your winter hibernation!
66. Photograph a Glenelg sunset. Like nowhere else in the world!
67. Spend a weekend in the Clare Valley. This lesser known wine region is two hours from Adelaide and produces some of the best Rieslings in the land, not to mention has some of the most beautiful golden countryside you'll ever see.
68. Climb Mount Lofty and when you get to the top, take a selfie to prove that you did it.
69. While in the Barossa – get on a bike! Depending on your endurance level, there's friendly undulating bush paths, tough mountain bike terrains or the no laughs 40-kilometre Jack Bobridge Track, which takes in Angaston, Nuriootpa and Tanunda (and many attractions and cellar doors in between).
70. Put this in your GPS — Hentley Farm | Gerald Roberts Road, Seppeltsfield, South Australia! Hentley Farm offers one of Australia's best degustation experiences!
71. Head to Kangaroo Island and walk amongst Australian Sea-lions at Seal Bay.
72. Take a selfie with Wang Wang and Funi at the Adelaide Zoo.
73. At Christmas time, take the kids to see the Lobethal lights.
74. Have a gin and tonic at the Howling Owl, on a weekday and call it a "work meeting."
75. Dance in the crowd at WOMADelaide. One of the greatest festivals in the WORLD!
76. Enjoy the music and fireworks under the stars at the ASO's Symphony Under the Stars.
77. Eat your way through SA's best platters! For a list of where exactly these platters are… head HERE!
78. Adrenalin junkies – this one is for you! On the road to Seal Bay are a couple of cheeky GIANT dunes. This is where you go to to get some outdoor action… Legit. The company is called Outdoor Action and it's so much fun! The walk up the dunes is tough on the old legs, but worth every step.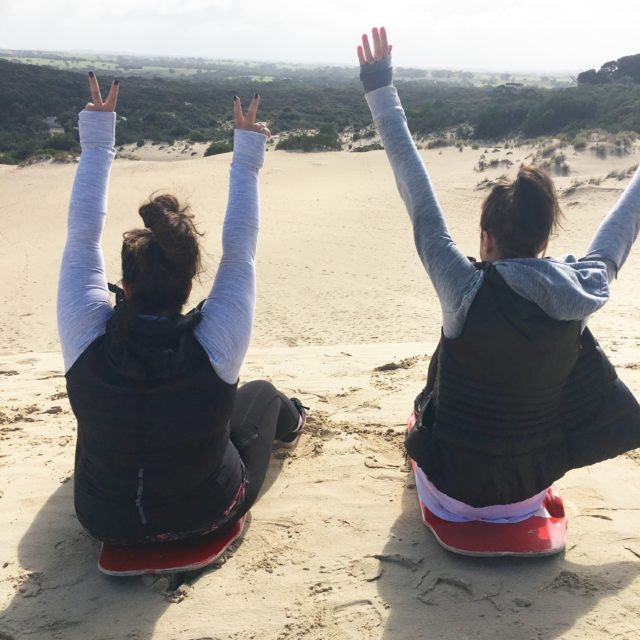 79. Stay with your lover in the city (at the Mayfair for example) and catch the tram to Glenelg. Live like a tourist for a weekend! We have a perfect Adelady day out in Glenelg HERE.
80. Go to Port Lincoln and experience the best seafood in the world. It doesn't get any fresher.
81. For market lovers – try Gillies at The Showgrounds! Love, love, LOVE!
82. Have a cocktail at 2KW and take photos of the AMAZING view down North Terrace.
83. Have a meal and a glass of red (or two) at Penfolds Magill Estate Restaurant. For serious bonus points, try the Penfolds Grange!
84. Good vibes, really-really good Italian fare and Limoncello shots on departure. Say ciao to Pizzateca in McLaren Vale!
85. SA has some of the best tasting coffee — so we made a list for you HERE!
86. Barristers Block — a family-friendly cellar door filled with fine wines, cosy interiors and delicious food. 
87. Have a drink on the balcony of the Richmond Hotel in Rundle Mall and people-watch.
88. Drive to Port Willunga and have a meal at The Star Of Greece.
89. While in Greece, drive to The Riverland and lunch at Mallee Estate Winery. OMG. Best authentic Greek food ever!
90. For our chocolate lovers! Willunga has one of the sweetest dessert bars around. Four Winds Chocolate is a dreamy little shop, with pinstriped awnings and pastel blue walls that smells of brioche and sugary delights.
91. Have a picnic and feed the ducks in Rymill Park.
92. Listen to live music at The Gov. Another Adelaide Institution.
93. Sit in Saint Peter's Cathedral and admire. This is especially magical at Xmas time.
94. Live large and try SA's best luxury accommodation! See 13 of our faves HERE. 
95. Try stand-up paddle boarding at Boards on the Pier … you may even bump into Owner, the one and only Tony Modra! Head into the shop and enquire.
96. Take a creative photo with the Mall's Balls. It has to be done at some stage before you die.
97. Hike right around Morialta Falls. (Avoid doing this in thongs.)
98. Sail out of the Marina at Glenelg and admire the rich people's boats.Temptation Sailing do this and it's spectacular!
99. Have waffles AND ice cream at St Louis House of Fine Ice Cream and Dessert — OMFG, yum!
100. Do a Thai cooking class at Sticky Rice Cooking School! 
101. Have a coffee and pasta at Lucia's, Adelaide Central Market. And, while you're there, try the delicious raw treats at JAMU. Then, eat your way around the rest of the market!
102. Glamp in the Riverland! Scott's Creek Retreat is next-level amazing! Read our review HERE.
103. Go on a walking dumpling tour in the city with Feast on Foot.
104. When it's Fringe time, see lots of show and make sure you head into the  Garden of Unearthly Delights and see a $5 show. The best $5 you'll ever spend!
105. Visit Woodside Cheese Factory and eat some (or a whole wheel) of cheese.
106. Walk through the old Adelaide Gaol. And do a ghost tour, if you're game?
107. Do the City-Bay Fun Run and raise money for charity. There's nothing 'fun' about it, but you'll feel like a hero when you cross the finish line.
108. Go to the Whispering Wall in Barossa and whisper a rude word to your partner (then giggle like school girls).
109. Eat fish and chips at Henley Beach on a hot summer's night. Swim as the sun is going down.
110. Get a day pass for Next Generation and work out with the rich and famous of Adelaide. (And by "work out", we mean grab a drink in the bar and sunbake by the outdoor pool.)
111. Go window shopping at Tiffany's. If you're single, create a story that you're looking for your engagement ring. They'll let you try on all the big rocks.
112. Make the road trip to Robe. It's one of SA's treasures and as soon as you go, you'll want to go back for more! Not only does Robe have stunning beaches and is surrounded by beautiful vines, it also has sick cafes, and homeware/ fashion shops! This is where we stay, feel free to steal it HERE.
113. Adelaide has so many small businesses producing the best breakfasts ever! So, to find a great brekky cafe, check out our list — we have 33 of them HERE!
How many have you done already? 
Hayley and Lauren xx